Common Diet Mistakes
With Holidays in full swing, it's easy to cheat on our diets or new healthy lifestyle adjustments. Are you sticking to your goals or have you now caved and created a modified diet strategy? Sticking to a strict diet is difficult and usually, once you fall off the wagon you fall hard!
A healthy lifestyle is a foundation for beautiful hair and skin!
If you now find yourself trying to play catch up it's important that you know these four common diet mistakes.
Skipping meals seems like a logical step if you overindulge; however, this is a common mistake.
Skipping meals triggers a state of famine and your body works harder to conserve calories. Eating consistently throughout the day and managing your portions are the best solution to keep your metabolism constant. You don't need to eat six small meals throughout the day, but don't have your body guessing!
Portion control is another diet mistake.
"Hey, this cereal is healthy! I'll eat a whole bowl of it!" Well before you go bananas make sure you read those portions and calorie information. Some products may be low in fat, but have a crazy amount of sugar and vice versa. Also, that bowl of cereal that you just helped yourself too was actually six portions. Is that really that healthy?
The last and most common mistakes are hidden sugar and fats.
Always make sure to look at the sugar content of your products. Excessive sugar creates insulin and tells the body to lay down fat stores. Watch out for sugar traps like honey, fruit juice, and dried fruits.
Lastly make sure to eat good fats like avocados, coconut oil, and fish oil. It's those saturated fats and high sugar products you need to look out for.
Stay strong during the holidays and don't cave 🙂
Related Posts
We can help you find the human hair wigs to suit your taste and style.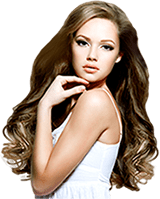 LA OFFICE
Beverly Hills
8383 Wilshire Blvd, Suite 800
Los Angeles, CA 90211
ORANGE COUNTY OFFICE
NEWPORT BEACH
240 Newport Center Drive, Suite 111
Newport Beach, CA 92660
SAN DIEGO OFFICE
LA JOLLA
4660 La Jolla Village Dr. Suite100
San Diego, CA 92122
NEWPORT HAIR LOSS CENTER
Newport Hair Loss Center gives hair loss sufferers a way to restore their appearance and boost their confidence, whether they are suffering from trichotillomania, alopecia, or are currently going through chemotherapy.
Site Map