Custom Human Hair Wigs and Extensions for Women & Men
You deserve to live your life in style - exactly the way you please. Enjoy the confidence of 'being yourself' by wearing real human hair wigs. Whether it is office life, a get-together or a social function, you can wear it anywhere without having a second thought.
The hair wigs are so snug and fit that there is no fear of slippage even when you exercise, swim or play various indoor and outdoor games.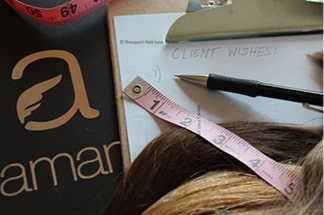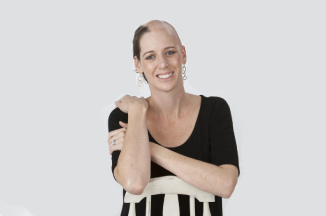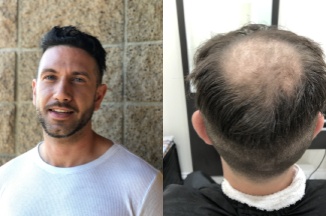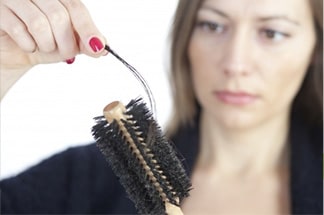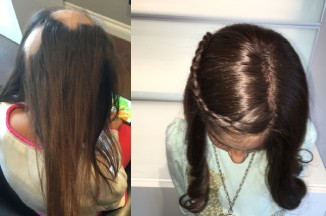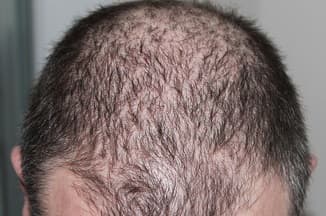 At Newport Hair Loss Center, our staff is caring and compassionate. We invite you to sit down with one of our experts in a private setting for questions and to be fitted for your customized wig.
Special Services in a Single
FREE Appointment
Newport Hair Loss Center is not simply a wig store. It is a lot more than that. In fact, we feel great pride in letting you know that we are the #1 hair loss center in the area for men, women and kid human hair wigs.
We provide superior quality, unprocessed European human hair wigs, with custom designs as per your individual needs and preferences. If you have been affected by medical hair loss, our hair human wigs will prove to be an ideal replacement. If you reside in Southern California, you can visit our center for a custom fitting.
Head size measurement and skin tone assessment are conducted in a private setting. These elements give us the information necessary to craft a one-of-a-kind human hair wig made just for you. There is nothing like a natural looking wig to transform your appearance and boost your self-esteem when hair loss has affected you.
Nazy Curtis
Hair Loss Wigs Specialist in Los Angeles, San Diego, and Orange County.
ABOUT NAZY CURTIS
CEO, Founder and President
Trust… Care… Confidence
As CEO and founder of Newport Hair Loss Center, Nazy Curtis has played a significant role in crafting custom wig solutions for a wide range of hair loss patients. Being a breast cancer survivor herself, she has great empathy and understands first hand what hair loss can do to a persons' life. Nazy has over 30 years of experience working as an educator and stylist.
Today, Nazy's NHLC offers an extensive line of human hair products to meet the needs of anyone looking to add length and volume to their hair or achieve an entirely new look.
I wear my own custom designed wig everyday.
Let Me Help You!
Nazy Curtis
Global Leader in Hair Restorations with Three Convenient Locations
Newport Hair Loss Center has set a new benchmark in the hair loss industry for others to follow. We have been leading hair restorations for three decades on a global level. If you are suffering from hair loss, you can visit any one of our three convenient locations in Southern California. We offer a limitless range of modern and natural hair wigs, hair extensions and hair volume pieces.
Hair replacement solutions vary from one type of hair condition or scalp complexity to another. As a reputed specialist in non-surgical hair replacement items, we bring you a highly comfortable and stylish range of full lace human hair wigs , human hair extensions, human hair pieces and toppers etc. Talk to us for a seamless fit right away.
When you choose NHLC, you get compassionate care in a private setting. You will be joining a healthy collection of wig wearers from a variety of backgrounds, each with their own story. Some of our customers suffer from alopecia while others are enduring cancer treatments. Contact our office via phone or email so we can schedule a consultation to address your needs.
Choose Your Favorite
Custom Wig from Our
Collection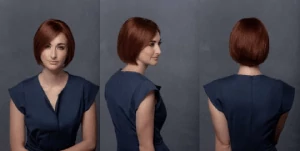 Design-1
Crown: 6″ (15.25cm)
Sides: 5.25″ (13.33cm)
Back: 4″ (10.16cm)
Nape: 2.25″ (5.71cm)
Cap Type: Closed Weft Adjustable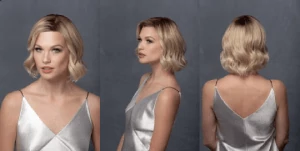 Design 2-1
Crown: 8'' (20.32cm)
Sides: 7.5'' (19.05cm)
Back: 6'' (15.24cm)
Nape: 3'' (7.62cm)
Cap Type: Free HoldTM, Closed Weft FH, Closed Weft Adjustable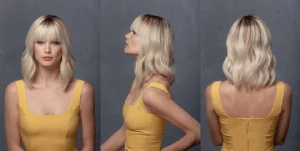 Design 2
Crown: 11'' (27.94cm)
Sides: 12'' (30.48cm)
Back: 9.5'' (24.13cm)
Nape: 8'' (20.32cm)
Cap Type: Free HoldTM, Closed Weft FH, Closed Weft Adjustable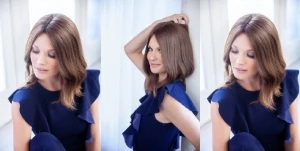 Design 3
Crown: 12'' (30.48cm)
Sides: 13'' (33.02cm)
Back: 11'' (27.94cm)
Nape: 10'' (25.40cm)
Cap Type: : Free HoldTM, Closed Weft FH, Closed Weft Adjustable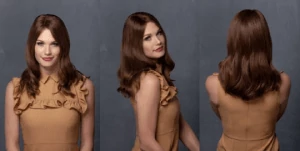 Design 4
Crown: 14'' (35.56cm)
Sides: 14'' (35.56cm)
Back: 13'' (33.02cm)
Nape: 12'' (30.48cm)
Cap Type: Closed Weft Adjustable, Closed Weft FH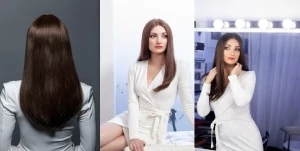 Luxus
16'' Layered (40.64cm)
27'' Overall (68.58cm)
Cap Type: Upon Consultation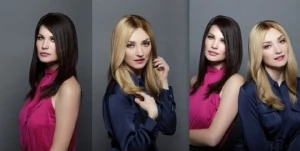 AVA
14/19" ( 35.56/48/26cm)
Cap Type: Freehold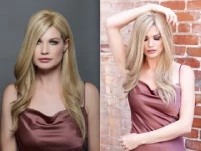 Lea
16/23" ( 40.64/58.42cm)
Cap Type: Freehold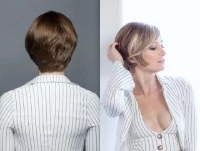 Berlin Lily
4/6" ( 10.16/15.24 cm)
Cap Type: Made with NC500 lace
Hair line, hand-tied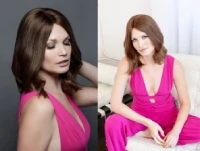 Berlin Romy
10/14" (25.4/35.56cm)
Cap Type: Made with NC500 lace
Hair line, Hand-tied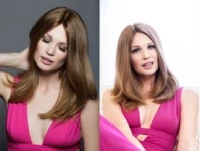 Berlin Sissy
12/16" (30.48/40.64 cm)
Cap Type: Made with NC500
Lace, Hair line, wefted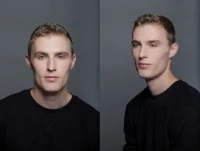 Oliver 1 & 2
Oliver 1, NC500 lace
Size: 9.5" x 7.5" ( 24cm x 19cm)
Hair Length: 6" (15cm)
Oliver 2, Lace/PU
Size: 8.5" x 7" (21.6cm x 17.8cm)
Hair length: 6" (15cm)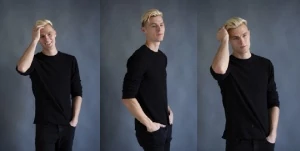 Oliver W
Size: 23.5" circumference (60cm)
Hair Length: 4" (10cm)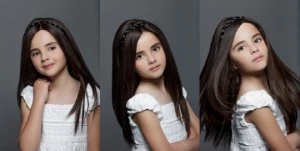 Children's Wigs
Amani Kids is especially designed for children to feel comfortable and secure through their daily activities.
Obtain Your Custom Wig the Easy Way with CareCredit
CareCredit is a healthcare credit card designed to help you and your family cover your healthcare needs. You can use the card to pay for out-of-pocket expenses not covered by medical insurance. You also get access to a host of financing options not offered by other credit cards. You may not know this, but a wig used to cover hair loss is considered a medical device. The medical term for wig is cranial prosthesis. Health insurance will often cover at least some of the costs to buy your custom designed cranial prosthesis. The rest can be covered by CareCredit.
With CareCredit, you have the freedom of selecting between one of several convenient finance options, such as 6, 12, 18, and 24 months with no interest charged on purchases of $200 or more when you abide by the terms.

Professional medical wig maker in Orange County
Are you looking for full or lace front wigs or maybe a top piece?
Please visit our hair loss center to choose from our Amani Hair Collections, feeling fully confident that you'll find the perfect solution for your individual needs. We are your best source for a broad range of expertly designed hair replacement solutions.
If you prefer to have a custom made wig, we need to take your measurements and our hair loss experts will craft a one-of-a-kind human hair wig - exactly as you want.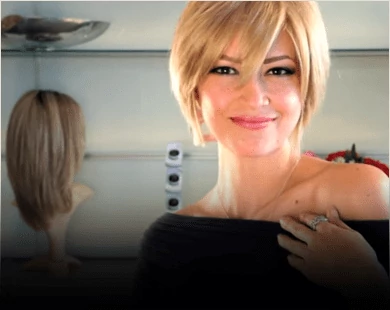 Real Hair Wigs and Clips for Volume and Coverage!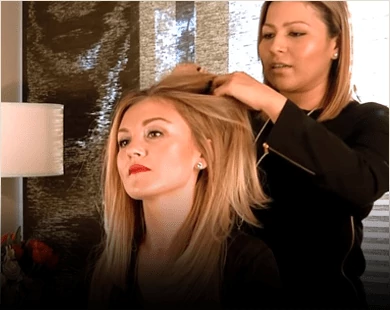 "Wigs are Fun! - Europen Human Hair Wigs Makeover"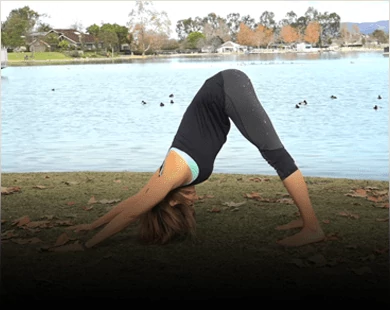 "Best Human Hair Wigs in Los Angeles" - Yoga Instructor
Customer Reviews
"Dear Nazy and staff and Newport Hair Loss Center. I wanted to thank you so very much, from the bottom of my heart, for sharing your time with me in helping me find the perfect human hair wig. You were understanding and patient and helped me understand what makes a good wig and how to make it last for a long time. I have a newfound confidence because of you and cannot thank you enough.
Alicia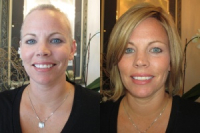 "I can't tell you how much I appreciate you giving me the gift of my new hair. I have been going through a difficult time lately and my new human hair wig has given me so much confidence. I look forward to all the positive changes in the future that your wigs have allowed me to have. Your help and thoughtfulness have meant more to me than you could ever know. Thank you all so very much. "
CheriSan Juan Capistrano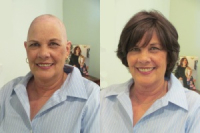 "I wanted to help my mother find the most realistic looking wig. My mother and I were nervous because we didn't think to find a natural looking wig, but Nazy calmed those nerves. She opened her heart to us as well as her process for creating her custom wigs. The end result was unparalleled. No one realized that my mother was wearing a wig."
Lindy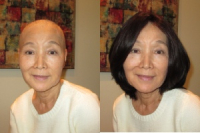 We can help you find the human hair wigs to suit your taste and style.