Custom Human Hair Loss Wigs for Men & Women Seeking Ultra-Realism & Durability
Live life on your terms with human hair wigs that are just as fitting for the office and occasional dinner party as they are for sport and underwater diving.
The staff at Newport Hair Loss Center is caring, compassionate and knowledgeable. All consultations and fittings are held in a private setting.
Special Services in a Single
FREE Appointment
Newport Hair Loss Center is not a wig store. Instead, we are a complete center for men, women, and kids suffering from alopecia and other medical conditions that result in hair loss.
We offercustom made European human hair, the highest quality replacements for medical hair loss issues in Southern California.
Taking into account your head size, skin tone, hairline, and natural hair texture, we can help you find a human hair wig to transform your appearance for boosted self-esteem.
Nazy Curtis
Hair Loss Wigs Specialist in Los Angeles, San Diego, and Orange County.
ABOUT NAZY CURTIS
CEO, Founder and President
Trust… Care… Confidence
Nazy Curtis is the proud owner of Newport Hair Loss Center (NHLC). She is also a breast cancer survivor. After working for nearly 27 years as a hair stylist and later as a world-traveling color educator, Nazy experienced a breast cancer scare that prompted her to help others who may be experiencing hair loss due to alopecia, chemotherapy, or another medical issue.
Today, Nazy's NHLC offers an extensive line of human hair products to meet the needs of anyone looking to add length and volume to their hair or achieve an entirely new look. Let Nazy and her trusted team of hair loss specialists help you find a human hair wig designed just for you.
I wear my own custom wig design everyday.
Let Me Help You!
Nazy Curtis
Global Leader in Hair Restorations with Three Convenient Locations
For three decades, Newport Hair Loss Center (NHLC) has been providing Southern California hair loss sufferers with natural hair wigs, volume pieces, and hair extensions.
We specialize in the highest quality Amani human hair wigs. Each of our wigs is comprised of 100% European human hair. We offer the expertise of a full-service salon while keeping your privacy in mind.
The non-surgical hair replacement services we offer range from hair extensions for small hair loss issues to full wigs for major hair loss replacement.
Our customers come from a variety of backgrounds and experience hair loss for many reasons, including alopecia, cancer treatments, Trichotillomania, and several others. Schedule a free consultation with one of our hair loss experts.

Newport Beach
View Location

Los Angeles
View Location

San Diego
View Location
Choose Your Favorite
Custom Wig from Our
Collection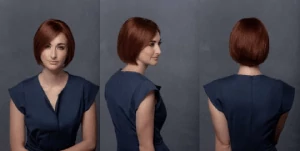 Design-1
Crown: 6″ (15.25cm)
Sides: 5.25″ (13.33cm)
Back: 4″ (10.16cm)
Nape: 2.25″ (5.71cm)
Cap Type: Closed Weft Adjustable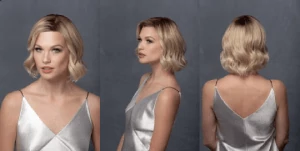 Design 2-1
Crown: 8'' (20.32cm)
Sides: 7.5'' (19.05cm)
Back: 6'' (15.24cm)
Nape: 3'' (7.62cm)
Cap Type: Free HoldTM, Closed Weft FH, Closed Weft Adjustable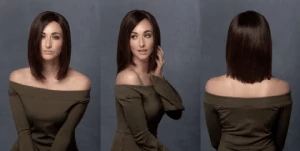 Design 2
Crown: 11'' (27.94cm)
Sides: 12'' (30.48cm)
Back: 9.5'' (24.13cm)
Nape: 8'' (20.32cm)
Cap Type: Free HoldTM, Closed Weft FH, Closed Weft Adjustable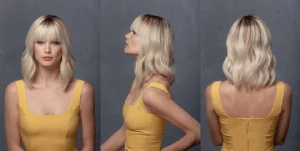 Design 3
Crown: 12'' (30.48cm)
Sides: 13'' (33.02cm)
Back: 11'' (27.94cm)
Nape: 10'' (25.40cm)
Cap Type: : Free HoldTM, Closed Weft FH, Closed Weft Adjustable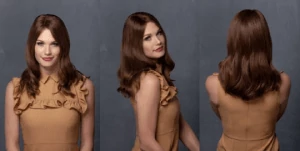 Design 4
Crown: 14'' (35.56cm)
Sides: 14'' (35.56cm)
Back: 13'' (33.02cm)
Nape: 12'' (30.48cm)
Cap Type: Closed Weft Adjustable, Closed Weft FH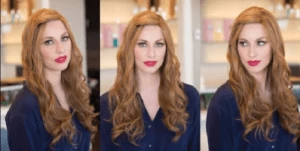 Luxus
16'' Layered (40.64cm)
27'' Overall (68.58cm)
Cap Type: Upon Consultation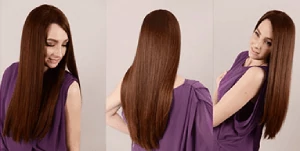 Easy-To-Wear Collection
• High quality
• Affordable prices
• Gently processed
Orange County's Leader in Medical Cranial Prosthesis & Fashion Hair Systems
Get a free and private consultation with one of our hair loss expert. We'll be in touch to help you find a custom human hair wig designed just for you.
We can provide you with the lace front wigs, partials, extensions or top pieces you desire to complete your look and boost your confidence.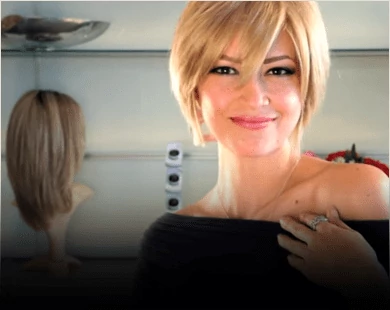 Real Hair Wigs and Clips for Volume and Coverage!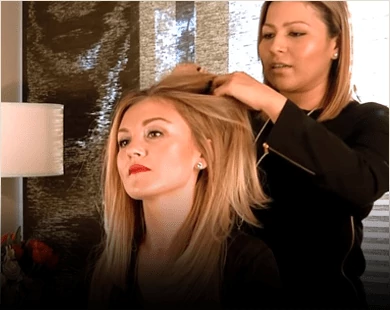 "Wigs are Fun! - Europen Human Hair Wigs Makeover"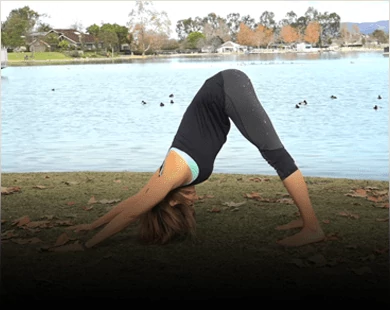 "Best Wigs in Los Angeles" - Yoga Instructor
Customer Reviews
"Dear Nazy, I just wanted to send you a little note to say thank you for sharing your time and talent with me last Saturday morning. My sister Donna and I really enjoyed our visit with you. Your spirit and talent come together in an amazing way. You made me feel so great and comfortable. I am really excited about my "new hair".
Alicia
"I just want you to know how much I appreciate you two giving me the gift of my new hair. You are so thoughtful! I didn't tell you, but I have been really going through a difficult time […]. I feel positive about the change and life ahead, no regrets. Your thoughtfulness meant more than you know! thank you both – so very much."
CheriSan Juan Capistrano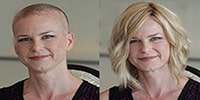 "I wanted to help my mother find the most natural looking wig. My mother and I were nervous because we didn't think to find a natural looking wig, but Nazy calmed those nerves. She opened her heart to us as well as her process for creating her custom wigs. The end result was unparalleled. No one realized that my mother was wearing a wig."
Lindy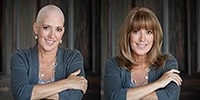 We can help you find the human hair wigs to suit your taste and style.