Human Hair Wigs Made Out of European Virgin Hair
Each person who is going through a phase of hair loss deserves a better life. If you are a man or woman who has lost their hair, you should find yourself a hair wig which is an ideal match for your own hair color and skin tone. Human hair wigs offer an excellent solution for people who have lost their confidence and self-esteem due to partial or complete hair loss or hair thinning. Wig specialists craft hair wigs to seamlessly blend with your own hair so that nobody notices you have a wig on.
Our skilled wig makers are known to design natural-looking wigs as per the accurate size of your head. If the hair wig is a perfect fit, you will feel confident wearing it no matter where you go or what you do. Our Amani Hair Collection 100% European Human Hair in different lengths, colors and scalp coverage will help you get back the previous joy of your life. With the wig fitted on your head, you can work out at the gym, spend time in the swimming pool and take part in a wide range of sports.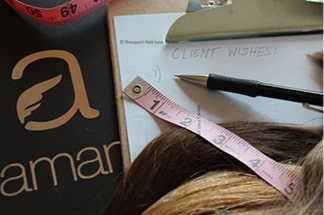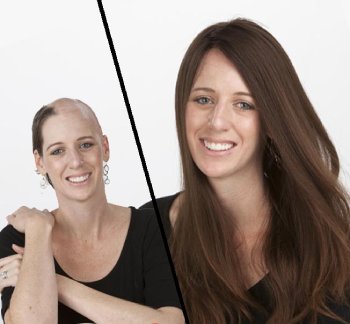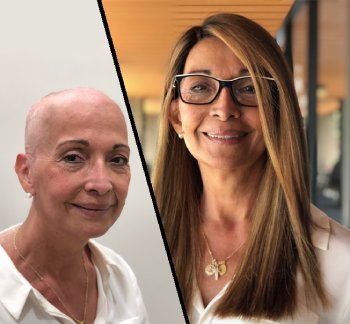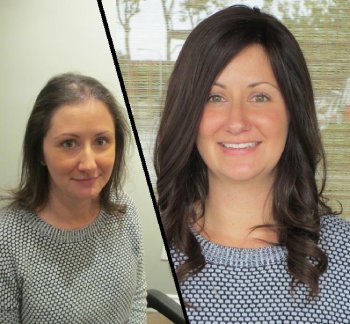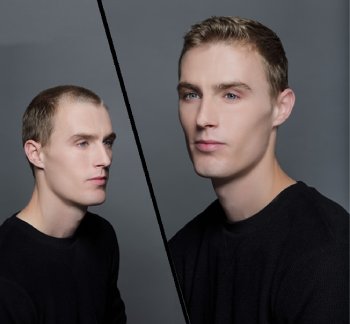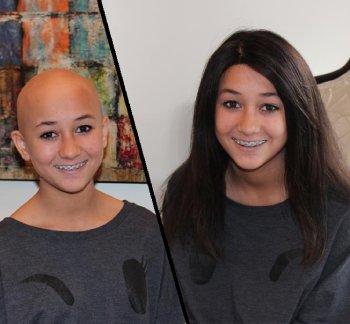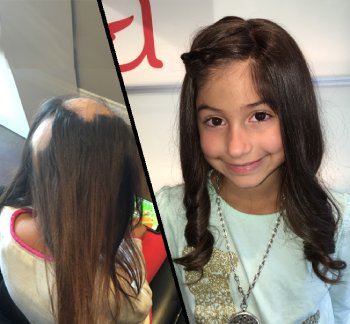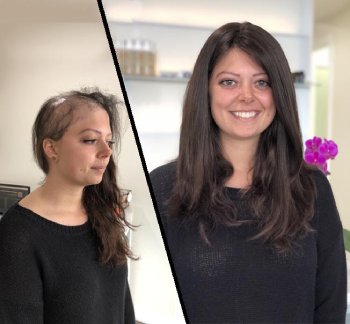 Experienced Wig Makers in Southern California
At Newport Hair Loss Center, our staff is caring and compassionate. We invite you to sit down with one of our experts in a private setting in Newport Beach, Los Angeles, and San Diego, CA for questions and to be fitted in our 100% European Human Hair wigs.
Not Your Regular Wig Store
Unlike a normal wig store, Newport Hair Loss Center is a one-stop destination where you will get complete and comprehensive solutions to all kinds of hair loss problems. If you are dealing with a hair loss problem, reach out to one of our experts to talk about your problem in detail. After a careful review of your case, we'll craft men wigs, women wigs and kids from the finest quality of material. That is exactly the reason why our center is setting new standards for the entire hair loss industry.
Our highly skilled wig makers design wigs from unprocessed European hair to create the most natural look. At our center, you will find from the best 100% European Human Hair wigs that will sit on your head in a perfectly secure manner. If you have lost your natural looks due to genetics or a specific medical condition, head straight to our center for the most ideal hair replacement solution and start living a normal life once again.
Our specialists will find the best solution for altering its texture, thickness, color and density in a private setting so that you feel completely comfortable. We will find the best design and solution for your various stage of hair loss and life. Feel confident that our wigs will help you achieve a refreshingly new look and boost your self-esteem.
Hair Loss Wigs Specialist in Los Angeles, San Diego, and Orange County
Nazy Curtis
Hair Wig Specialist Nazy Curtis
CEO, Founder, and President
Trust, Care, & Confidence
Founded and headed by Nazy Curtis, Newport Hair Loss Center has carved its own niche in the domain of hair wigs. Our expertly manufactured wigs are available for a range of age groups. Being a cancer survivor herself, Ms. Nazy possesses a deep understanding of the distress and trauma that hair loss causes. Her continued efforts, over the last 30 years, to help people learn and understand and deal with their hair loss complexities is certainly commendable and exemplary.
Today, Nazy's NHLC offers an extensive line of human hair products to meet the needs of anyone looking to add length and volume to their hair or achieve an entirely new look.
" I wear my own custom designed wig everyday.
Let Me Help You! "
Nazy Curtis
You Can Avail Yourself of Our Expert Hair Restoration Services in Three Prominent Locations Across the Southern California
Our ideal hair restoration solutions have provided great relief to people dealing with hair loss on a global scale. Over the last three decades, we have given the hair loss industry new benchmarks to adopt. If hair loss has taken away the normalcy in your life, you should head over to any of our three locations across Southern California. Our range of hair wigs, extensions and hair pieces is one of the broadest and most stylish.
All scalp complexities are not the same. That is why different hair replacement solutions are required for different types of hair loss problems. We specialize in non-surgical hair replacement items such as full lace wigs, hair extensions, hair pieces, etc for a wide range of patients to fulfill their individual needs in a perfect way.
When you choose NHLC, you get compassionate care in a private setting. You will be joining a healthy collection of wig wearers from a variety of backgrounds, each with their own story. Some of our customers suffer from alopecia while others are enduring cancer treatments. Contact our office via phone or email so we can schedule a consultation to address your needs.
Choose Your Favorite
Custom Wig from Our
Collection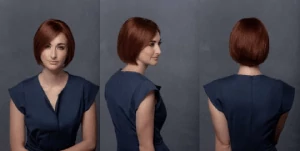 Design-1
Crown: 6″ (15.25cm)
Sides: 5.25″ (13.33cm)
Back: 4″ (10.16cm)
Nape: 2.25″ (5.71cm)
Cap Type: Closed Weft Adjustable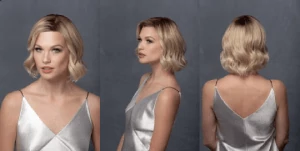 Design 2-1
Crown: 8'' (20.32cm)
Sides: 7.5'' (19.05cm)
Back: 6'' (15.24cm)
Nape: 3'' (7.62cm)
Cap Type: Free HoldTM, Closed Weft FH, Closed Weft Adjustable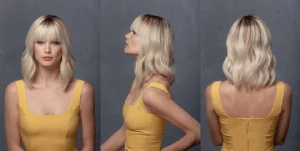 Design 2
Crown: 11'' (27.94cm)
Sides: 12'' (30.48cm)
Back: 9.5'' (24.13cm)
Nape: 8'' (20.32cm)
Cap Type: Free HoldTM, Closed Weft FH, Closed Weft Adjustable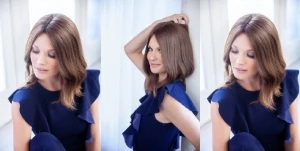 Design 3
Crown: 12'' (30.48cm)
Sides: 13'' (33.02cm)
Back: 11'' (27.94cm)
Nape: 10'' (25.40cm)
Cap Type: : Free HoldTM, Closed Weft FH, Closed Weft Adjustable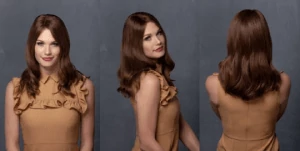 Design 4
Crown: 14'' (35.56cm)
Sides: 14'' (35.56cm)
Back: 13'' (33.02cm)
Nape: 12'' (30.48cm)
Cap Type: Closed Weft Adjustable, Closed Weft FH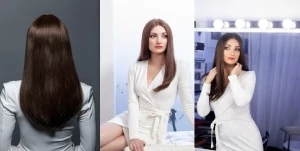 Luxus
16'' Layered (40.64cm)
27'' Overall (68.58cm)
Cap Type: Upon Consultation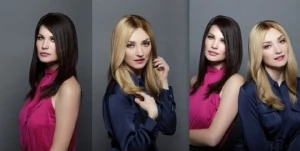 AVA
14/19" ( 35.56/48/26cm)
Cap Type: Freehold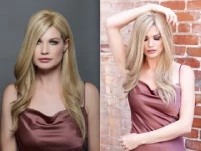 Lea
16/23" ( 40.64/58.42cm)
Cap Type: Freehold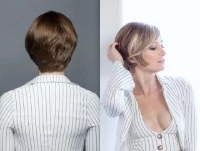 Berlin Lily
4/6" ( 10.16/15.24 cm)
Cap Type: Made with NC500 lace
Hair line, hand-tied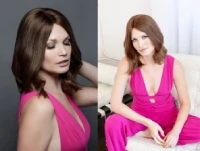 Berlin Romy
10/14" (25.4/35.56cm)
Cap Type: Made with NC500 lace
Hair line, Hand-tied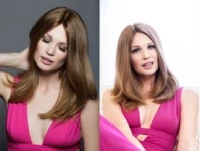 Berlin Sissy
12/16" (30.48/40.64 cm)
Cap Type: Made with NC500
Lace, Hair line, wefted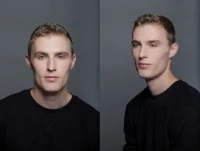 Oliver 1 & 2
Oliver 1, NC500 lace
Size: 9.5" x 7.5" ( 24cm x 19cm)
Hair Length: 6" (15cm)
Oliver 2, Lace/PU
Size: 8.5" x 7" (21.6cm x 17.8cm)
Hair length: 6" (15cm)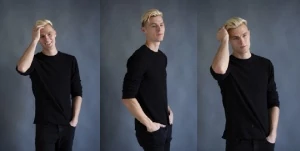 Oliver W
Size: 23.5" circumference (60cm)
Hair Length: 4" (10cm)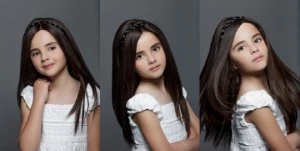 Children's Wigs
Amani Kids is especially designed for children to feel comfortable and secure through their daily activities.
×
Looking For a Professional Wig Maker in Orange County?
Our team has been helping numerous clients choose the right natural hair wigs for their specific conditions and lifestyles. We offer high-quality real human hair wigs.
If you are unsure what kind of material, wig construction, style, color, size, etc., are suitable for you, you will get our experts' honest opinions. You can also see our great collections of human hair lace front wigs, full lace human hair wigs, human hair extensions, human hair toppers, real hair wigs for women, men hair systems, and many more types of best human hair wigs.
We have also been helping alopecia and cancer patients (and others experiencing hair loss) in choosing a comfortable medical wig to make the process a little easier for them. Our human hair lace wigs make them feel like themselves again.
Have a Free Face-to-Face Consultation
At our Hair Loss Center, you can visit our highly experienced wig experts for a free consultation by appointment. You may even wonder if wearing a wig is for you or not. In this case, you will find the answer after a free 30-minute face-to-face consultation with an accomplished wig maker.
You just need to fill out this form or call us at your local Hair Loss office in Los Angeles, Newport Beach , and San Diego, to schedule a free consultation session.
Obtain Your Real Hair Wig the Easy Way with CareCredit
CareCredit is a program which makes it easy for you and your family to fulfill your healthcare needs without feeling a financial burden. Using this credit card, you can easily pay for out-pocket expenses that your health insurance does not cover. Not only that, the healthcare card offers some unique financing options, not available with other credit cards. If you are a hair loss patient, you should stay aware of the fact that a wig used to conceal medical hair loss is considered to be a medical device. In medical terminology, a wig is referred to as a cranial prosthesis. Most health insurance plans at least partially pay for the cost of a cranial prosthesis. The rest can be covered by CareCredit.
With CareCredit, you have the freedom of selecting between one of several convenient finance options, such as 6, 12, 18, and 24 months with no interest charged on purchases of $200 or more when you abide by the terms.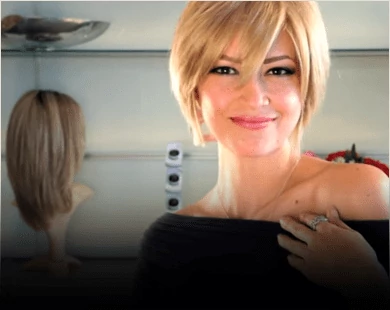 Real Hair Wigs and Clips for Volume and Coverage!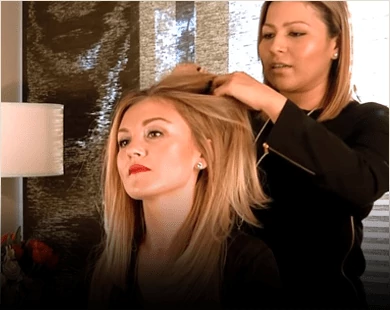 "Wigs are Fun! - Europen Human Hair Wigs Makeover"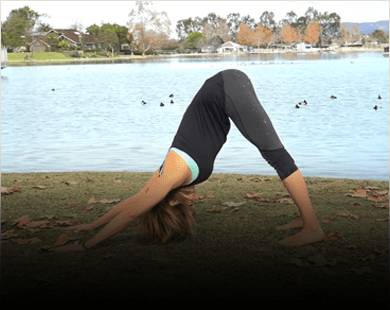 "Best Wigs in Los Angeles" - Yoga Instructor
Customer Reviews
"Dear Nazy and staff and Newport Hair Loss Center. I wanted to thank you so very much, from the bottom of my heart, for sharing your time with me in helping me find the perfect human hair wig. You were understanding and patient and helped me understand what makes a good wig and how to make it last for a long time. I have a newfound confidence because of you and cannot thank you enough.
Alicia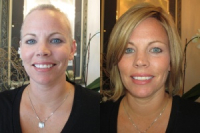 "I can't tell you how much I appreciate you giving me the gift of my new hair. I have been going through a difficult time lately and my new human hair wig has given me so much confidence. I look forward to all the positive changes in the future that your wigs have allowed me to have. Your help and thoughtfulness have meant more to me than you could ever know. Thank you all so very much. "
CheriSan Juan Capistrano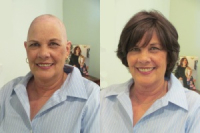 "I wanted to help my mother find the most realistic looking wig. My mother and I were nervous because we didn't think to find a natural looking wig, but Nazy calmed those nerves. She opened her heart to us as well as her process for creating her custom wigs. The end result was unparalleled. No one realized that my mother was wearing a wig."
Lindy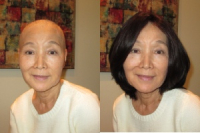 We can help you find the human hair wigs to suit your taste and style.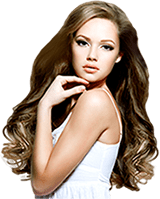 LA OFFICE
Beverly Hills
8383 Wilshire Blvd, Suite 800
Los Angeles, CA 90211
ORANGE COUNTY OFFICE
NEWPORT BEACH
240 Newport Center Drive, Suite 111
Newport Beach, CA 92660
SAN DIEGO OFFICE
LA JOLLA
4660 La Jolla Village Dr. Suite100
San Diego, CA 92122
NEWPORT HAIR LOSS CENTER
Newport Hair Loss Center gives hair loss sufferers a way to restore their appearance and boost their confidence, whether they are suffering from trichotillomania, alopecia, or are currently going through chemotherapy.
Site Map