Professional Hair Loss Center:
Custom Wig Store In Newport Beach, Los Angeles, San Diego
If you feel stressed over thinning hair or suffer from medical hair loss, you should head over to our professional hair loss center, located in three prominent locations, Orange County (Newport Beach), San Diego and Los Angeles.
Our fashion hair systems, medical cranial prosthesis, volume pieces, hair extensions and natural hair wigs can conceal your hair loss and boost your self-esteem with a wide variety of colors, textures, styles, and lengths.
The Highest-Quality Amani 100% Human Hair Wigs
Each of our wigs is comprised of real human hair, which means that your Amani hair can be cut, colored, brushed, and styled any way you like. The Amani wigs we offer are designed with the active lifestyle in mind. You can swim, sleep, and participate in all of life's activities while wearing your human hair wig.
Custom Wigs Made Just for You
For some people, wigs serve as a luxurious fashion accessory. For patients with medical hair loss, a wig is an ideal solution to their problem. Whatever may be the need, Newport Hair Loss Center offers all kinds of wigs to suit individual needs. Whether you plan to achieve a new look or want to attract eyeballs at an upcoming occasion, you'll see our wigs are an absolute match for your lifestyle, preferences and budget.
Our human hair wig specialists utilize a proprietary custom fitting process, where we deliver the most technologically advanced human hair wigs and hair products. Once worn, our wigs are nearly undetectable close-up, allowing your confidence and beauty to shine.

Nazy Curtis
Hair Loss Wigs Specialist in Los Angeles, San Diego, and Orange County.
Founder / Alopecia Sufferer/ Breast Cancer Survivor
ABOUT NAZY CURTIS
CEO, Founder and President
Having been treated for breast cancer herself, Nazy Curtis fully understands what the journey to survival is like. As the CEO and owner of Newport Hair Loss Center, she efficiently manages all the services at her center. She also volunteers for the American Cancer Society at St. Joseph's Hospital, Orange.
At the beginning of hear career, Nazy worked as a hair stylist at Vidal Sassoon in Germany in 1983. Next, she went out into the world as a color educator. She has the eminence of working alongside some of the most well-known industry experts such as Elliot Tumbler, Frank Henrich and Juesepet Carnavale.
The concept of Newport Hair Loss Center took birth from the experience of struggling through and surviving from breast cancer. Nazy experienced hair loss due to Alopecia and then Chemotherapy as a treatment for breast cancer. Nazy has a deep understanding of the experience that women have to go through when their hair starts to thin or when they suffer complete hair loss due to various medical conditions.
Nazy carries a great deal of experience as a hair stylist. She has combined this experience with her personal journey of hair loss due to Alopecia and chemotherapy to provide effective solutions and help men and women cope with their own problems of similar nature. Beyond addressing hair loss due to medical issues, Nazy has developed an extensive line of human hair products for a variety of aesthetic effects. Her solutions are one of the most suited for anyone who is looking for ideal hair loss solutions and wanting to add more volume and length to their natural hair. The creations are crafted to help patients achieve a refreshingly unique look which doesn't just look natural but is also comfortable and affordable.
Join Our Hair Loss Support Group and Donate Your Wigs & Hair
Do you suffer from hair loss or Alopecia? Are you undergoing cancer treatment? If so, you may be worried about losing your hair.
Once each month, Newport Hair Loss Center hosts a free support group meeting for those living with hair loss.
Join our support group today and get the help and support you need when dealing with medical hair loss, alopecia, thinning hair, or other hair loss issues.
We also invite you to donate your hair and wigs to cancer and chemotherapy patients. These are just some of the ways we offer support to Orange County men and women living with hair loss.
Reach out to Newport Hair Loss Center via a phone call or email and take advantage of the free consultation that we offer. You can visit our centers for the most effective hair loss solutions in Los Angeles, Orange County and San Diego.
Host & Motivational Speaker, Nazy Curtis
Nazy Curtis is a frequent motivational speaker at Toni & Guy, as well as other colleges and schools.
During our women's hair loss seminars, Nazy provides valuable information regarding non-surgical hair replacement solutions utilizing hairpieces and human hair wigs. She also shares her personal experience with hair loss.
The end of the seminar is usually complemented by a free hair and scalp analysis.
We thank Dr. Lavinia Chong, Vicki Merrill, Dr. Liana Georgoulis for supporting our events.
Newport Hair Loss Center will be hosting other seminars in the coming months. Keep an eye out for the next invitation to learn about hair loss from top experts and breast cancer survivor, Nazy Curtis.
Attend One of Our Women's Hair Loss Seminars – Hosted by Nazy Curtis
NHLC hosts a series of free seminars for your education and enjoyment. The responses to our invitations are always overwhelming, and the seminars are typically booked-up within a few days. Ask about our next seminar and reserve your spot to learn more about female medical hair loss.
Each event brings to the stage distinguished guest speakers, such as renowned plastic surgeon Dr. Lavinia Chong and expert clinical psychologist Dr. Liana Georgoulis.
The central theme will be guided by MC Vicki Merrill (www.dsamih.com), who is a seasoned executive with both CEO and executive management experience in public, private, and startup firms.
Dr. Lavinia Chong (www.chongmd.com)
Dr. Chong speaks about the medical causes of hair loss. In addition, she discusses healthy and beneficial alternatives to the myriad "miracle hair growth" advertisements we are bombarded with daily.
Dr. Liana Georgoulis (www.coastpsychologicalservices.com)
Dr. Georgoulis addresses the emotional and psychological impact that can occur when a woman begins losing some or all of her hair. The doctor challenges attendees to examine their belief structures and truly examine the emphasis they place on hair being connected to a woman's sense of beauty.
We can help you find the human hair wigs to suit your taste and style.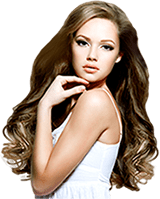 LA OFFICE
CENTURY CITY
1901 Avenue of the Stars, Second Floor
Los Angeles, CA 90067
ORANGE COUNTY OFFICE
NEWPORT BEACH
240 Newport Center Drive, Suite 111
Newport Beach, CA 92660
SAN DIEGO OFFICE
LA JOLLA
4660 La Jolla Village Dr. Suite100
San Diego, CA 92122
NEWPORT HAIR LOSS CENTER
Newport Hair Loss Center gives hair loss sufferers a way to restore their appearance and boost their confidence, whether they are suffering from trichotillomania, alopecia, or are currently going through chemotherapy.
Site Map