People who suffer from trichotillomania feel a specific kind of urge - to twist and pull out their hair. This is a common scalp complexity, but it can lead to hair loss both in men and women. As a result of this condition, hair roots are damaged. Compared to men, women are four times more likely to suffer from this disorder. However, the scalp complexity equally affects the lives and lifestyles of both men and women.
Psychiatrists estimate that over four million Americans have this condition and the resulting hair loss can deliver quite a blow to a person's self-confidence. If you experience this condition, you may find it difficult to socialize with family and friends or lead a normal lifestyle.
At Newport Hair Loss Center in Los Angeles, Newport Beach, and San Diego, our ready-to-wear human hair wigs can conceal hair loss caused by Trichotillomania for an enhanced appearance and greater quality of life.
Trichotillomania Hair Loss
Since the urge to tug on your hair cannot be controlled in some individuals, Trichotillomania hair loss can become progressively worse over time. The hair loss may begin as slight thinning before entire patches of hair begin to go missing.
This type of hair loss can be temporary, as long as the need to compulsively pull on your hair is controlled. If the condition progresses long-term, the Trichotillomania hair loss can be permanent.
A 100% human hair wig that is tailor-made for your head size, natural hairline, and style preferences can hide your hair loss and restore you to full confidence.
We offer free expert consultation at our hair loss center. Talk to one of our wig specialists and find out how we can help you with your specific problem.
Our Pre Custom Wigs, 100% European Human Hair Wigs
Many people who visit Newport Hair Loss Center are concerned that their wigs will slip off at inopportune moments. For this reason, we take great care to custom-fit your wigs according to your head circumference and shape, the location of your natural hairline, and texture of your natural hair.
The end result is a 100% human hair wig that looks and feels like your real hair. Unlike store-bought wigs, your Amani Hair wig will fit comfortably, no matter how long you wear it. You won't feel chafing or itchiness, and your wig will remain in place, no matter the occasion.
Our Amani 100% European Human Hair Wigs Can Stop Trichotillomania Hair Loss From Negatively Affecting Your Life
If compulsive hair pulling has caused you to lose your hair, you don't have to feel bad about your condition any longer.
Schedule an appointment withNewport Hair Loss Center with three locations in Los Angeles, Newport Beach, and San Diego. Our trained and experienced wig specialists can help you design a custom wig that suits your taste and style.. Your private consultation is only a phone call away.
We can help you find the human hair wigs to suit your taste and style.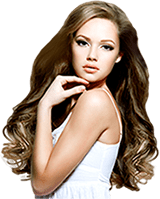 LA OFFICE
CENTURY CITY
1901 Avenue of the Stars, Second Floor
Los Angeles, CA 90067
ORANGE COUNTY OFFICE
NEWPORT BEACH
240 Newport Center Drive, Suite 111
Newport Beach, CA 92660
SAN DIEGO OFFICE
LA JOLLA
4660 La Jolla Village Dr. Suite100
San Diego, CA 92122
NEWPORT HAIR LOSS CENTER
Newport Hair Loss Center gives hair loss sufferers a way to restore their appearance and boost their confidence, whether they are suffering from trichotillomania, alopecia, or are currently going through chemotherapy.
Site Map