Alopecia is a scalp complexity which causes either partial or complete hair loss. Whatever be the case, you can always turn to Newport Hair Loss Center feeling confident that you'll find hair restoration solutions in keeping with your personal style and budgetary considerations.
Each of our Alopecia wigs can be worn for any activity and occasion, and your wig is sure to look and feel natural.
Hide Alopecia Hair Loss With Alopecia Wigs
Alopecia hair loss can be devastating for both men and women. Men may view their hair as a sign of youthfulness and virility. Women similarly see their hair as a symbol of health, femininity, and viability as a romantic partner.
Both sexes hold hair in extremely high regard, which can make alopecia hair loss all the more devastating to one's quality of life and lifestyle.
Human Hair Wigs for Alopecia Hair Loss
Your alopecia human hair wig is just a few phone calls away. For an initial consultation with one of our experts, reach out to us via a phone call or an email. Our consultants will help you to find the most beautiful wig from 100% European Human Hair Wigs for you.
Unlike poor-quality store-bought wigs, our skillfully designed alopecia wigs will not chafe or scratch or move from its place. Your wig will remain perfectly secure and make you feel comfortable, regardless of how long you are going to wear it.
Boost your confidence and stop letting alopecia hair loss get in the way of your amazing life. Schedule a free and private consultation with a hair loss Expert, available now at one of our three locations in Los Angeles, San Diego and Newport Beach, California.
Best Wigs For Alopecia Patients
Human hair wigs allow men and women with alopecia to carry on with their lives. So, you don't have to lose your confidence and self-esteem due to your hair loss. You should embrace top quality, meticulously designed hair wigs made with 100% real human hair to continue your life.
Though you can conceal your hair loss by putting on a hat or scarf, these are not ideal solutions to the problem. At the Newport Hair Loss Center, we offer a broad range of beautiful alopecia wigs that you can wear to stop being ashamed of your appearance and restore your lost confidence. After a private discussion, our professionals will help you understand your problem and then suggest the most perfect hair wig, which looks as natural as your own hair. Our collection of ready-to-wear wigs includes both full lace wigs and lace front wigs. Based on the stage of your hair loss, our specialists will tell you which one is right for you.
Once you have found the most ideal alopecia wig, you can unbox it and have the lace material trimmed a little - and you are good to go. If you are a first-time, it may take a little while before you get accustomed to wearing the human hair wig. But once you have experienced how comfortable it is and how natural it looks, your fondness for the hair wig will only continue to grow.
If you plan to keep your human hair wig looking clean and beautiful, you should give it proper care. Since our alopecia wigs are made from real human hair, it requires the same maintenance that your own hair does. You can wash it with cold water using a hair shampoo. Just remember to do the cleaning in a gentle manner. With proper care and maintenance, the human hair wig will retain its quality for a long time. Each of our alopecia wigs is designed with premium quality material and known for high durability and unmatched appearance.
Some of the best-selling wigs for Alopecia patients from our ready-to-wear collection are Franka, Lea, Romy, Sissy and Lily. Each of these wigs is made from 100% human European layered hair and features an innovative design combined with an incredibly natural look.
What Causes Alopecia?
Alopecia is the common term for a spectrum of hair loss conditions.
Androgenic
Otherwise referred to as male or female pattern baldness, Androgenic alopecia is hereditary and the most common form of Alopecia hair loss.
Telogen Effluvium
Telogen Effluvium Alopecia typically presents itself following extreme shock or trauma, which can include childbirth, though the hair loss is usually temporary.
Anagen Effluvium
Anagen Effluvium is a term for the hair loss cancer patients experience while undergoing chemotherapy treatment. Chemo hair loss is also temporary and will grow back after treatment has concluded.
Alopecia Areata
Alopecia Areata occurs when your body's immune system begins attacking your hair follicles.
Scarring Alopecia
Scarring Alopecias is a rare form of alopecia that occurs when scar tissue replaces your hair follicles, preventing new hair strands from growing. The cause of this type of alopecia hair loss is not yet known.
Alopecia Totalis And Universalis
Alopecia Totalis is a scalp complexity which causes complete hair loss.
Alopecia Universalis is a more serious condition which results in hair loss from multiple areas of the human body such as eyelashes, eyebrows and nose hairs. Like other Alopecia conditions, this Alopecia is also the result of an immune-system attack.
We can help you find the human hair wigs to suit your taste and style.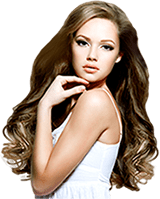 LA OFFICE
CENTURY CITY
1901 Avenue of the Stars, Second Floor
Los Angeles, CA 90067
ORANGE COUNTY OFFICE
NEWPORT BEACH
240 Newport Center Drive, Suite 111
Newport Beach, CA 92660
SAN DIEGO OFFICE
LA JOLLA
4660 La Jolla Village Dr. Suite100
San Diego, CA 92122
NEWPORT HAIR LOSS CENTER
Newport Hair Loss Center gives hair loss sufferers a way to restore their appearance and boost their confidence, whether they are suffering from trichotillomania, alopecia, or are currently going through chemotherapy.
Site Map