Human Hair Extensions, Ponytail & Hair Pieces In Newport Beach
One Clip Hair Volumina™
Size: 12" (30.5 cm)
Gain volume and color fast with Volumina by Amani. With a single clip, you can see the transformation from dull unvaried to fervid intensity of color and fullness.
Directions: Attach Volumina, by clip, underneath the selected area of your hair. Be sure your hair is placed down over Volumina. For styling, we suggest to color (no bleaching) or curl it for a more natural affect.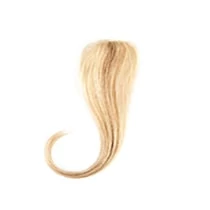 Ponytail
Comb-In-Ponytail is an extension that clips easily to hair and naturally blends into the roots thus providing volume and length while being completely indistinguishable from the wear's natural hair.Directions:
Step 1: Comb your natural hair thoroughly in the direction you would like your ponytail to go.
Step 2: Secure your natural ponytail with an elastic hair band.
Step 3: Apply by attaching the top comb to either the top or bottom of your natural ponytail.
Step 4: Take the velcro lined single strand hair and wrap around the top of your ponytail.
Step 5: Lastly, once all the velcro strand hair is wrapped, secure the hair with bobby pins that matches your ponytail color. Please see our video tutorial for any further assistance or for any styling tips!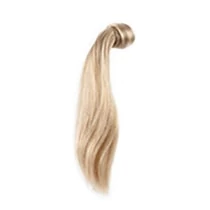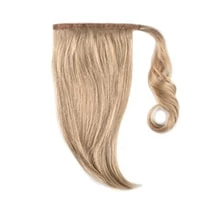 Lenght Volumina™
Size: 16'' Inches (40.5 cm layered)
Have interchangeable length with Length Volumina. Give your look some variety.
Directions: Pull up the top half of your hair, leveled with your ears, and let the bottom half lay neutral. Lock the clips closest to your ears first, then lock the ones furthest, last Once the clips are secure, lay the rest of your hair down and comb (mind the clips when combing).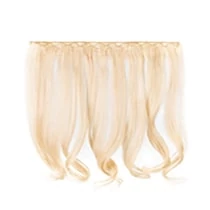 We can help you find the human hair wigs to suit your taste and style.