Human Hair Extensions, Ponytail & Hair Pieces In Newport Beach
One Clip Hair Volumina™
Size: 12" (30.5 cm)
Gain volume and color fast with Volumina by Amani. With a single clip, you can see the transformation from dull unvaried to fervid intensity of color and fullness.
Directions: Attach Volumina, by clip, underneath the selected area of your hair. Be sure your hair is placed down over Volumina. For styling, we suggest to color (no bleaching) or curl it for a more natural affect.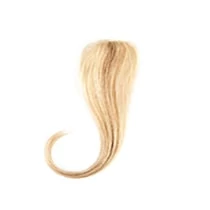 Ponytail
Comb-In-Ponytail is an extension that clips easily to hair and naturally blends into the roots thus providing volume and length while being completely indistinguishable from the wear's natural hair.Directions:
Step 1: Give your natural hair proper combing in the direction you would like your ponytail to travel.
Step 2: Secure your natural ponytail with an elastic hair band.
Step 3: Apply by attaching the top comb to either the top or bottom of your natural ponytail.
Step 4: One by one, take each velcro lined single strand hair and attach it to the top part of your ponytail.
Step 5: Once you are done with all the velcro lined strand hair, use bobby pins to properly secure the hair. Make sure the color of the bobby pins is the same as that of your ponytail. Watch the video tutorial for more explanation and styling advice.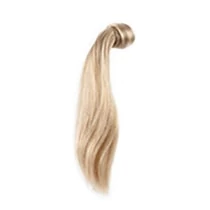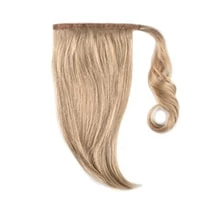 Lenght Volumina™
Size: 16'' Inches (40.5 cm layered)
Have interchangeable length with Length Volumina. Give your look some variety.
Directions: Divide your hair into two halves - top and bottom. Now, pull up the top half and level it with your ears. Leave the bottom half as it is. Next, lock the clips which are nearest to your ears. Go ahead locking the clips, locking the furthest once at last. After you have properly secured the clips, let the remaining of your hair travel down. Give your hair a comb.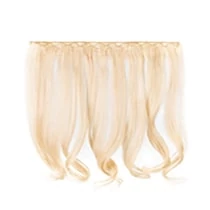 We can help you find the human hair wigs to suit your taste and style.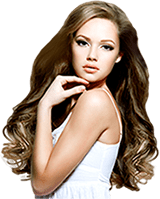 LA OFFICE
CENTURY CITY
1901 Avenue of the Stars, Second Floor
Los Angeles, CA 90067
ORANGE COUNTY OFFICE
NEWPORT BEACH
240 Newport Center Drive, Suite 111
Newport Beach, CA 92660
SAN DIEGO OFFICE
LA JOLLA
4660 La Jolla Village Dr. Suite100
San Diego, CA 92122
NEWPORT HAIR LOSS CENTER
Newport Hair Loss Center gives hair loss sufferers a way to restore their appearance and boost their confidence, whether they are suffering from trichotillomania, alopecia, or are currently going through chemotherapy.
Site Map