Hair & Wig Donation To NAAF CONFERENCE
In 2011, Newport Hair Loss Center exhibited on the Annual National Alopecia Areata Conference in Los Angeles. We donated our time and expertise to produce a custom wig for a seven year old girl, who suffers from Alopecia. This is only one of many donations, facilitated by Newport Hair Loss Center.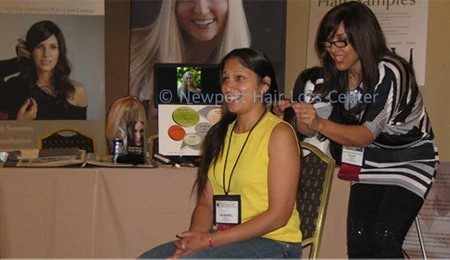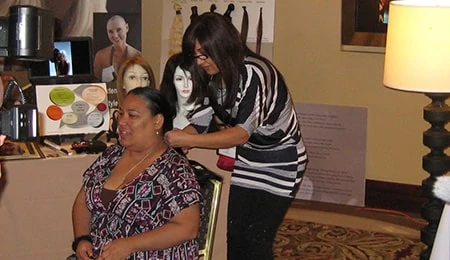 2011 National Alopecia Areata Foundation (NAAF) Conference in Los Angeles (Hair & Wigs Donation for Cancer Patients)
Hair & Wig Donation To TERRY CALVESBERT FROM UK
Terry Calvesbert was scarred for life in a devastating fire at her home in Ipswich, Suffolk, when she was a two-year-old baby. In 2012, then 15, she came to California on her first vacation without her dad.
On the way to a public speaking engagement at the American Teenage Burn Survivors, she was surprised by Newport Hair Loss Center, who donated a Human Hair Wig to her. Terry has recently graduated High School- Congrats!
She was accompanied by a British television crew who produced a documentary on her voyage. This footage was kindly authorized by Nine Lives Media.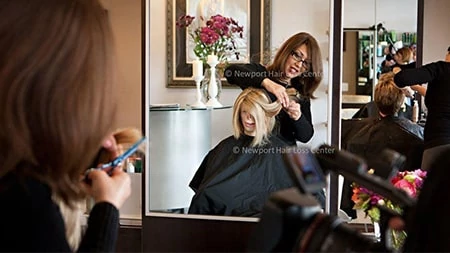 Hair & Wig Donation To MOMMY AND ME CANCER FOUNDATION
Newport Hair Loss Center donates wigs to those struggling with cancer, alopecia or other forms of hair loss on a regular basis. In 2013, NHLC cooperated with the Mommy and Me Cancer Foundation (http://mamcf.org/). This is only one example of the many donations we do.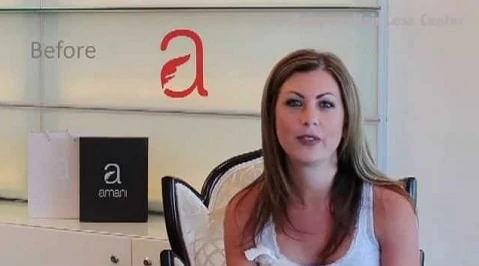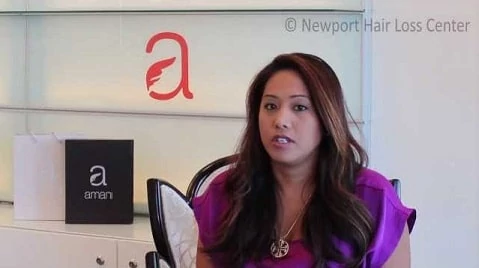 Los Angeles Child to Receive Gift of Hair from Newport Hair Loss Center CEO and Founder Nazy Curtis
On Thursday, September 22, 2011, the beautiful second-grader who has had alopecia for much of her young life will receive a gift of hair… more accurately a gift of a custom human hair wig with hair personally donated by the child's mother, father and one generous donor that Nazy met at a recent National Alopecia Areata Foundation (NAAF) event. "We had a presence at the NAAF event," explains Curtis.
"We were there to answer questions from individuals who were experiencing all levels of hair loss. Many of the most anxious people we spoke with were parents of children who had alopecia. One mother touched us so deeply that we decided to create a wig for her daughter who just entered second grade.
What makes the wig very special is that the mother, the child's father and a NAAF staffer donated hair for us to create the wig. That means the child's own DNA is actually in this wig. We will present it to her this month in hopes of spreading awareness about alopecia, what it is and to let people who are experiencing the condition know that they are not alone.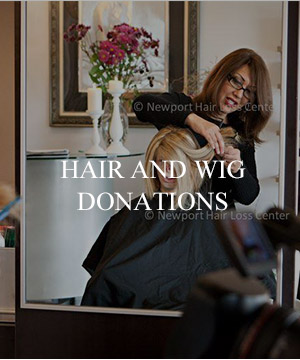 We can help you find the human hair wigs to suit your taste and style.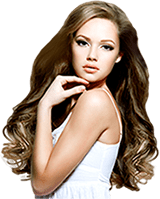 LA OFFICE
CENTURY CITY
1901 Avenue of the Stars, Second Floor
Los Angeles, CA 90067
ORANGE COUNTY OFFICE
NEWPORT BEACH
240 Newport Center Drive, Suite 111
Newport Beach, CA 92660
SAN DIEGO OFFICE
LA JOLLA
4660 La Jolla Village Dr. Suite100
San Diego, CA 92122
NEWPORT HAIR LOSS CENTER
Newport Hair Loss Center gives hair loss sufferers a way to restore their appearance and boost their confidence, whether they are suffering from trichotillomania, alopecia, or are currently going through chemotherapy.
Site Map