Cancer Wigs for Chemo Patients - Best Solution For Cancer Hair Loss (Newport Beach, LA, San Diego)
Patients undergoing chemo treatment can suffer from partial hair loss or hair thinning. When you lose your hair, your confidence can take a hit, which can make cancer treatment extra grueling. In such situations, cancer wigs can help to restore dignity and self-esteem & beauty. This will ensure the overall well-being of your health.
Hide Cancer Hair Loss With 100% Human Hair Wigs
Newport Hair Loss Center has its operations in three prominent locations in Los Angeles, Orange County and San Diego. Give us a phone call or talk to our professionals at any of these locations. You can get our Amani Top Pieces and Wigs made of 100% natural human Hair from any of our locations.
When you plan to cover your chemotherapy hair loss, you need to wear a wig or Top piece working with existing hair texture, thickness, and density to blend in your individual and natural hair line.
Our owner and CEO, Nazy Curtis, is a breast cancer survivor and alopecia sufferer. She has experienced the devastation of hair loss and the amazing results one can achieve with a custom-made human hair wig.
Schedule a private consultation with one of our trained and compassionate chemotherapy wig specialists in Los Angeles, San Diego, Orange County and Newport Beach. Chemotherapy is never easy, but a chemo wig may be just what you need to feel self-assured during this emotional time.
Why Chemotherapy Patients Suffer from Hair Loss
Chemotherapy drugs are powerful medications that attack fast-replicating cells, hair root cells included. Patients undergoing chemotherapy commonly experience hair loss on their scalp.
However, you may lose hair from several areas of your body. Many patients experience loss of eyelash hair, pubic hair, leg hair and facial hair. Typically, the lost hair comes back naturally after the cancer treatment is over, complete regrowth takes a considerable amount of time.
Chemotherapy wigs can help you boost your appearance and self-esteem, no matter which stage of growth your hair happens to be in.
Cancer Patient Wigs For A Healthy & Beautiful Appearance
It is not a good idea to keep your chemo treatment to yourself. You should understand that the treatment will lead to hair loss and plan to cover the hair loss ahead of time.
A cancer human hair wig offers an ideal way to hide your hair loss and the most perfect match for your natural hair, both in terms of hairline and texture.
Realistic Ready To Wear Cancer Wigs In A Wide Variety Of Hair Textures, Styles & Colors
Each of our cancer wigs is skillfully crafted to suit the exact needs and style of an individual cancer patient. The effect of this is an incredibly natural appearance. It seems as though each stand is growing out of your scalp. Utmost comfort comes from the use of the softest materials.
With minimal care requirements and the ability to retain its lavish beauty for up to a full year of constant use, your cancer human hair wig will allow you to look and feel your best while your cancer treatment is ongoing.
Chemo Hair Loss Got You Down? Schedule Today & Get Your Groove Back
During your cancer treatment, you deserve to look and feel as healthy and confident as everyone else. When chemotherapy has taken your hair, get back your confidence and take on any look you want.
Your ideal cancer human hair wig is only a confidential consultation away. Call us at Los Angeles, Newport Beach and San Diego to book your time with one of our caring chemo wig experts.
We can help you find the human hair wigs to suit your taste and style.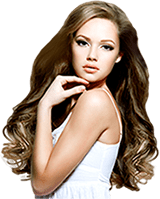 LA OFFICE
CENTURY CITY
1901 Avenue of the Stars, Second Floor
Los Angeles, CA 90067
ORANGE COUNTY OFFICE
NEWPORT BEACH
240 Newport Center Drive, Suite 111
Newport Beach, CA 92660
SAN DIEGO OFFICE
LA JOLLA
4660 La Jolla Village Dr. Suite100
San Diego, CA 92122
NEWPORT HAIR LOSS CENTER
Newport Hair Loss Center gives hair loss sufferers a way to restore their appearance and boost their confidence, whether they are suffering from trichotillomania, alopecia, or are currently going through chemotherapy.
Site Map