At Newport Hair Loss Center for your convenience, we offer our services in Los Angeles, Newport Beach and San Diego, you can visit a location which is the nearest from your place. We understand that every woman possesses a desire to achieve a charming appearance. This is the reason we offer custom human hair wigs for women who are suffering from a range of hair loss conditions.
Whether you have alopecia, chemotherapy-related hair loss, or your hair is thinning or falling out for another medical reason, book a consultation with one of our trained and compassionate wig specialists.
We can provide you with a high-quality human hair topper, full lace and frot lace wigs that fits snugly, completes your look, and suits your budget, guaranteed.
Real Hair Wigs for Women (Perfectly Sized & Secure)
A tailor-made, top quality, real hair front wig which is medically used to cover hair loss caused due to various scalp complexities is termed as hair prosthesis or cranial prosthesis.
After measuring your head size and shape and considering your natural hairline and hair texture as well as your style preferences, we handcraft a wig that is designed to your specific needs. The wig looks so natural that you can't wait to use it.
At Newport Hair Loss Center, we give you access to a broad range of women's human hair wigs, which are second to none in terms of longevity and durability, apart from being highly fashionable. You can look as natural as ever as well as participate in various activities such as running, swimming, skydiving, horseback riding etc. Wearing these wigs is a surefire way to improve your lifestyle and get back your confidence.
Human Hair Toppers & Hair Pieces For Women
Women's hair loss doesn't have to mean total hair loss. If your hair is thinning, we offer several different types of clip-in hair extensions and hairpieces for women for longer, fuller, and more luxurious hair.
Learn more about Wigs vs. Hair Pieces vs. Top Pieces – What's the Difference?
Natural Looking Women Wigs
Get in touch with us now for your initial consultation. We'll address all your concerns as well as broaden your knowledge on the benefits of wearing a 100% human hair custom wig. Each real hair wigs for women is designed to your exact specifications and is hand-manufactured strand-by-strand.
We manufacture each wig the finest quality of unprocessed human hair. This means you can treat and care for it in the same way as you take care of your own hair. Proper care and storage ensures the custom cranial prosthesis will retain its look and durability for a long time. Avail yourself of the expert consultation that we offer at no cost and let us design a custom real hair wig to manage your hair loss.
Are you experiencing thinning hair or complete hair loss? Whichever is the problem, our thinning hair women solutions offer a natural look and plenty of flexibility to style and color the wig as per your personal style and tastes.
It is possible to manufacture a custom wig which is an ideal match for your specific hair style. Whether you have wavy hair, long or short hair or thin hair, our wig makers will masterfully design a wig to fulfill your exact needs and specifications. You can reach out to Newport Hair Loss Center via a phone call. Have a consultation with one of our experts and improve the quality of life with a custom-made wig.
We can help you find the human hair wigs to suit your taste and style.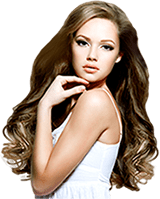 LA OFFICE
CENTURY CITY
1901 Avenue of the Stars, Second Floor
Los Angeles, CA 90067
ORANGE COUNTY OFFICE
NEWPORT BEACH
240 Newport Center Drive, Suite 111
Newport Beach, CA 92660
SAN DIEGO OFFICE
LA JOLLA
4660 La Jolla Village Dr. Suite100
San Diego, CA 92122
NEWPORT HAIR LOSS CENTER
Newport Hair Loss Center gives hair loss sufferers a way to restore their appearance and boost their confidence, whether they are suffering from trichotillomania, alopecia, or are currently going through chemotherapy.
Site Map