Partial hair loss affects a lot of people, including both men and women. The good news is that there are multiple ways to hide it. One of these is to wear a wiglet or a hair topper as it is commonly known. Hair toppers are referred to by other names as well such as hair enhancers or hair pieces.
You'll be able to find different types of hair toppers for women or men toupee. But before you head over to a hair loss center or a wig store, it is a good idea to have at least some knowledge about what a hair topper is, how a hair piece is constructed and, most importantly, how you can choose the most ideal hair topper to suit your individual needs.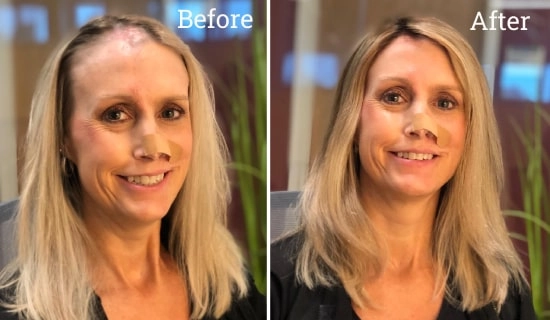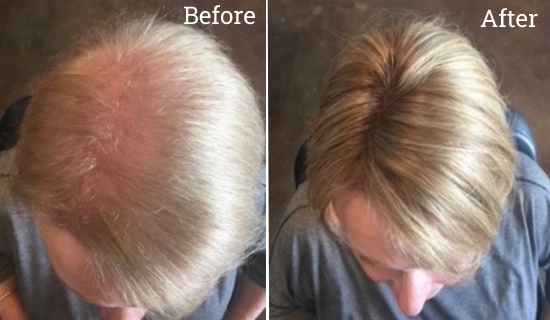 What Is Hair Topper?
A hair topper is a small wig (or wiglet) that attaches to the scalp in order to disguise partial hair loss or thinning patches. The purpose of wearing a hair topper or hair piece is not just to cover hair loss, but it also does an excellent job of adding more volume so that your hair looks healthy.
Hair toppers can be worn to conceal hair loss in almost any area of the scalp: top, side or back. They are available in a wide range of shapes and sizes to suit the individual needs of women and men. Whether it is men toupee or hair pieces for women, each of these products is designed to fulfill one need - disguise partial hair loss. Many hair toppers are specially designed to create more volume, so that your hair looks natural and healthy like before. If you are in search of human hair toppers, you should definitely keep in mind that there is no one product to fit all solutions. There are different types of hair toupees to meet different needs.
If you have more than one thinning patch on the head, you can also use multiple hair pieces at a time to cover them all. Each hair piece is designed to seamlessly blend with your own hair. To find out more on what type of hair topper will be ideal for you, talk to one of our experts at the Newport Hair Loss Center, which operates in San Diego, Orange County and Los Angeles.
Men Toupee
Hair toppers provide an ideal way for men to hide their partial hair loss due to male pattern baldness. If you have hair growth in the front and at the top, wearing a hair piece will cover the remaining bald portion. Hair toupees are quite popular as well as the most common hair system used by men.
Regardless of what amount of hair you have lost, you can always wear hair toupees. It is only that you need to find out how to use them for the best results. While the hair loss journey brings stress, wearing hair toppers takes away that stress and replaces it with confidence and self-esteem. Provided you are aware of the various types of hair pieces, you can pick the right one for your needs and create a look that is authentic and natural. One of the best things about these hair systems is that they do not fall off. Based on your individual needs, you can get a men toupee that attaches with the help of glue or tape and has an ideal base material.
Men toupees are available in a wide variety. The cost of a toupee depends on what kind of quality it is in terms of hair and the base material. Natural hair toppers are costlier than those made of synthetic hair.
Hair Toppers for Women
Hair toppers or hair pieces are considered as a highly useful accessory for women with hair thinning or hair loss on the top of the head. It is a good idea to start wearing a hair toupee as soon as you spot visible hair thinning on the head. How much coverage you will need depends on how big or small the affected area is. Different types of toupees offer different amounts of coverage.
Human hair toppers for women have increased popularity for the kind of look they have to offer. Compared to synthetic ones, hair pieces made from real human hair are known for their highly realistic look. Women's toupees offer many more options of attachment than men's toupees do. Clip-in hair toppers are one of the most preferred by women with hair loss or thin hair problem. Experts suggest that you buy hair toppers that are 1-2 inches longer than your own hair. Therefore, it is crucial to measure how much hair you already have on the head.
In particular, hair pieces are more suitable for use during the summertime. Toppers are lighter and keep your scalp cool.
Wigs vs Toppers
Both wigs and hair toppers serve one common purpose - disguise hair loss. However, they are not exactly the same.
Wigs are designed to provide coverage for the entire head whereas hair toppers cover only a targeted portion on the head.Compared to wigs, toppers have less hair density and are much lighter and cooler as a result. Since a hair piece is a lower density wig, it comes with its own benefits. Many men and women use wigs during cooler weather whereas they wear toppers during the summertime. If you live in a region that is hot and humid, you would like to wear a hair topper instead of a hair wig. Hair toppers offer an incredibly natural look.
Who Needs a Hair Topper?
Anyone who has hair thinning areas or baldness on their scalp is an ideal candidate for wearing a hair topper or toupee.
A man or woman can lose hair or suffer from hair thinning due to aging, stress, alopecia and trichotillomania. Hair loss conditions are also induced as a result of taking certain medications or undergoing some therapies. Hair toppers do not just provide coverage for hair loss, but they also add length and volume for a healthy and natural appearance. However, hair toppers are not for only those women who suffer from hair loss. Many women wear them for a new, attractive look. If you want to wear a hair toupee, you should always go for a perfect match.
How to Select a Hair Topper
Now that you have understood all the benefits hair toppers as a hair system have to offer, it is finally time to choose one. It is crucial to pick the right hair toupee to fulfill your individual coverage needs.
Type of Hair Loss
Hair toppers offer coverage for various stages of hair loss. Before you visit a hair loss center or head over to a wig store, you should determine the type of hair loss you are affected with. There are toupees to cover hair loss in the initial as well as in the advanced stage.
Measurement
Take the measurement of the affected area. Use a measuring tape to record the measurement of the widest point in the area of hair loss. Then, add 1-2 inches to the measurement and you are done. Now, you need to find a topper that is a perfect match for the measurement.
Base Type
Hair toppers are available with multiple types of base material. To find out what base type is the most ideal, you need to keep in mind the location of the area where there is hair loss or hair thinning. You will need a different base type each for hair thinning at the part and at the crown.
Hair Type
For a highly realistic look, you need a hair topper that will seamlessly blend with your own hair. That is exactly why you should know your hair type as well as the length and color of your hair.
If you need expert tips or advice on how to select the most ideal toupee for your hair loss, reach out to the Newport Hair Loss Center in Los Angeles, San Diego or Orange County, whichever is closer from where you are. Our specialists will guide you and help you make the selection fast and easy.
How to Wear Your Hair Topper
The installation process varies from one type of hair topper to another. Once you have purchased an ideal toupee, you can either follow the instructions given on the packaging or seek the help of a professional for its correct installation. If it is a clip-in topper, you will need to open all the clips. Place the front part of the toupee first and then secure the front clip. Likewise, place the top and side portions and then secure the clips in each part one after another.
Once the hair toupee is clipped in and secure, you can go ahead and style it as per your specific need for the desired look.
Types of Hair Toppers
If you are a first-timer, you can easily get overwhelmed with all the different types of hair toppers available out there. Some familiarity with wiglets or hair toppers will help you pick the right one for your specific hair loss needs. Given below are some of the most popular types of hair toppers.
Clip-in Bangs
These hair toppers conceal hair loss at the front of the hairline. If you have never used a hairpiece before, a clip-in bang is an ideal option to start with. This type of hair toppers attach to the scalp with tiny clips, hence the name. Clip-in bangs are available in both modern and classic styles. You should select a clip-in bang as per color and texture of your own hair.
Hair Extensions
Though extensions fall under the hair toppers category, they do not actually provide scalp coverage. These products are designed to create more length and volume. If you plan to make your hair appear longer and voluminous, using hair extensions is an ideal option. Based on how they are installed, popular types of hair extensions include clip-in hair extensions, tape-in hair extensions, ponytail extensions, weft hair extensions, hair weaves etc.
Volumizers
These hair toppers are designed to provide fullness to your own hair. If you suffer from hair thinning in a particular area and want your hair to look fuller, going for volumizers is a good option. Pulled through the wefting, these hair pieces blend with the original hair in an incredible manner.
Just like hair wigs, hair toppers or hair pieces are also made of either synthetic or human hair. While synthetic hair toppers are cheaper, they do not offer the high degree of naturalness that human hair toppers do. If you plan to switch to a new look or add more length and volume in a way that looks highly naturalistic, you should prefer hair toppers made from original human hair. For expert advice in this regard, feel free to consult with one of our toupee specialists.
The Different Base Types
Hair toppers also vary in terms of base materials they are designed with. At the Newport Hair Loss Center, we provide a wide range of premium quality hair toppers including men toupee, hair pieces for women, hair toppers for thinning crown, hair pieces for thinning hair etc. Each one of these products uses the finest base material. Here are various base types of hair toppers.
Lace Base
Hair pieces with a lace base are very popular. This is because of the natural-looking front hairline. Individual hairs are tied to the lace material to give an impression of growing hair. If you are in search of a topper hair piece that keeps your scalp cool and comfortable during the summer months, you should opt for lace base hair topper. One of the biggest merits of these wig toppers is that they are extremely lightweight for a superb experience. When it comes to breathability, the rank of lace material is simply second to none.
Mono Base
Hair toppers constructed with mesh material as the base fall under the monofilament base category. The mesh material is both light in weight as well as highly breathable. If you look for a men or women's toupee that offers a great deal of styling versatility, mono base is the way to go. These hair pieces do not just offer an incredibly realistic look, but they also have a long lifespan. It is just that you need to take proper care of these hair toupees.
Silk Base
These hair pieces come with a layer of lace and silk fabric. This type of base is special because it makes the knots invisible in an incredible manner. This means that no additional methods are required to conceal the knots. The best thing about this type of hair toupee is that it offers a highly realistic appearance. In fact, the silk base lends a scalp appearance that looks just like your own. Since silk base men toupee and women hair toupee have multiple layers in them, you should always get the product installed by an expert hair stylist or hairdresser. In comparison to other toppers, silk base hair toupees take a little more time to lay flat.
Hopefully, you have now understood how different types of bases lend unique features to a men or women's hair pieces. If you still have a question or want to find out the cost of each of these, you should reach out to one of our hair topper design experts at the Newport Hair Loss Center.
Talk to a Hair Topper Specialist
If you still have a question or need the help of an expert to choose the right hair toupee for your hair loss and have it installed properly, head over to the Newport Hair Loss Center. Also, feel free to check out the collection of hair toppers on our website. Popular top hair pieces we offer include Volumina, T Zone, Silk Mono, French Top, Petite French and Medium French Top among others.
You can visit our hair loss center in Los Angeles, Orange County and San Diego. For your free consultation, feel free to give us a quick phone call or shoot us an email using the contact form on our website.
Our Top Pieces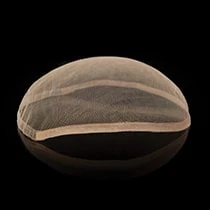 Volumina
NC 500™ Lace with ribbon or double folded
lace around the perimeter.
Small 4 ½'' x 5'' (11.5cm x 12.5cm)
Medium 5'' x 7'' (12.5cm x 17.5cm)
Large 7 ½' x 8'' (19cm x 20.5cm)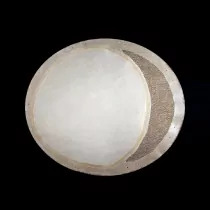 Silk Mono and ½ PU
Ideal for any permanent attachment or clips
4 3/4 " x 5 ½" (12.06 x 13.97 cm)
PU section: 1/2 " (1.27cm)
Mono section 4" x 4" (10.16 x 10.16cm)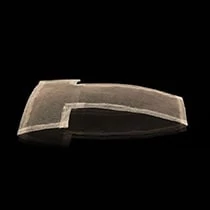 T Zone™
Ideal solution for receding hairline, adding
volume or concealing new growth.
Size: 2", 4", 5 '' (5cm, 10cm, 14cm)
Also available in XL
Size: 3" x 6.5"x8"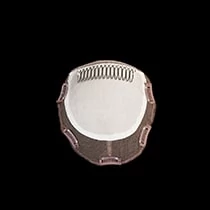 French Top
Flesh top, swiss lace with mono lining.
Cap size: 6½'', 6" (16.5cm to 15 cm)
French part size: 5", 4½'' (14 to 11 cm)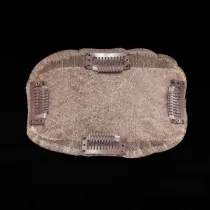 Petite French
Scalp appearance which looks unbelievably natural. Use our French lace to add more volume to your existing natural hair.
3 ¼" x 5" (8.25 x 12.7 cm)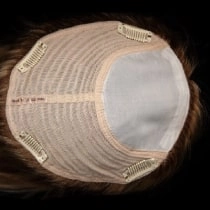 Medium French Top
French wefted Top Piece
Cap size: 6" x 5"
French part size: 5" x 4.5"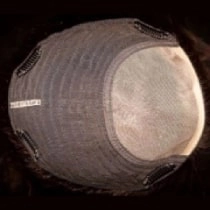 Mono/Wefted back™
Medium 6" x 6" overall
Mono 4" x 5"
We can help you find the human hair wigs to suit your taste and style.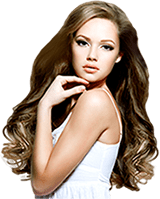 LA OFFICE
Beverly Hills
8383 Wilshire Blvd, Suite 800
Los Angeles, CA 90211
ORANGE COUNTY OFFICE
NEWPORT BEACH
240 Newport Center Drive, Suite 111
Newport Beach, CA 92660
SAN DIEGO OFFICE
LA JOLLA
4660 La Jolla Village Dr. Suite100
San Diego, CA 92122
NEWPORT HAIR LOSS CENTER
Newport Hair Loss Center gives hair loss sufferers a way to restore their appearance and boost their confidence, whether they are suffering from trichotillomania, alopecia, or are currently going through chemotherapy.
Site Map