The Best Human Hair Top Pieces In Newport Beach, San Diego, LA
(Women, Men and Kids)
Partial hair loss affects a lot of people, including both men and women. The good news is that there are multiple ways to hide it. One of these is to wear a wiglet or a hair topper as it is commonly known. Hair toppers are referred to by other names as well such as hair enhancers or hair pieces.
You'll be able to find different types of hair toppers for women or men toupee. But before you head over to a hair loss center or a wig store, it is a good idea to have at least some knowledge about what a hair topper is, how a hair piece is constructed and, most importantly, how you can choose the most ideal hair topper to suit your individual needs.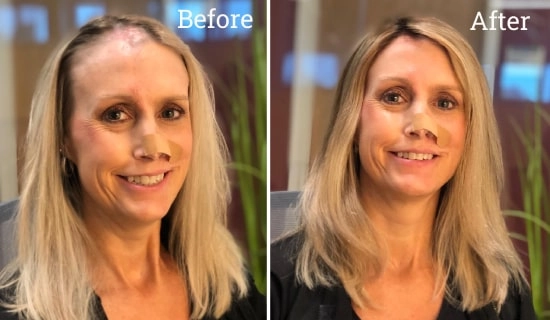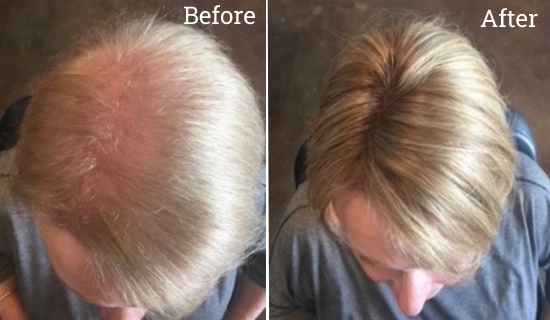 What Is Hair Topper?
A hair topper is a small wig (or wiglet) that attaches to the scalp in order to disguise partial hair loss or thinning patches. The purpose of wearing a hair topper or hair piece is not just to cover hair loss, but it also does an excellent job of adding more volume so that your hair looks healthy.
Hair toppers can be worn to conceal hair loss in almost any area of the scalp: top, side or back. They are available in a wide range of shapes and sizes to suit the individual needs of women and men. Whether it is men toupee or hair pieces for women, each of these products is designed to fulfill one need - disguise partial hair loss. Many hair toppers are specially designed to create more volume, so that your hair looks natural and healthy like before. If you are in search of human hair toppers, you should definitely keep in mind that there is no one product to fit all solutions. There are different types of hair toupees to meet different needs.
If you have more than one thinning patch on the head, you can also use multiple hair pieces at a time to cover them all. Each hair piece is designed to seamlessly blend with your own hair. To find out more on what type of hair topper will be ideal for you, talk to one of our experts at the Newport Hair Loss Center, which operates in San Diego, Orange County and Los Angeles.
Our Top Pieces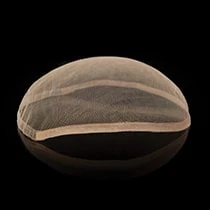 Volumina
NC 500™ Lace with ribbon or double folded
lace around the perimeter.
Small 4 ½'' x 5'' (11.5cm x 12.5cm)
Medium 5'' x 7'' (12.5cm x 17.5cm)
Large 7 ½' x 8'' (19cm x 20.5cm)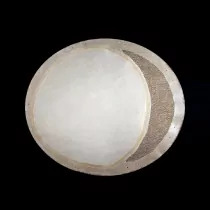 Silk Mono and ½ PU
Ideal for any permanent attachment or clips
4 3/4 " x 5 ½" (12.06 x 13.97 cm)
PU section: 1/2 " (1.27cm)
Mono section 4" x 4" (10.16 x 10.16cm)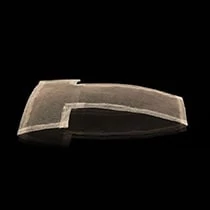 T Zone™
Ideal solution for receding hairline, adding
volume or concealing new growth.
Size: 2", 4", 5 '' (5cm, 10cm, 14cm)
Also available in XL
Size: 3" x 6.5"x8"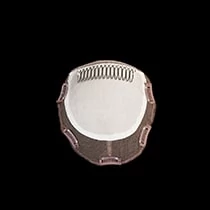 French Top
Flesh top, swiss lace with mono lining.
Cap size: 6½'', 6" (16.5cm to 15 cm)
French part size: 5", 4½'' (14 to 11 cm)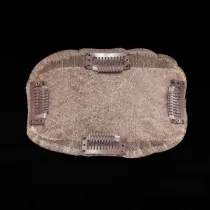 Petite French
Scalp appearance which looks unbelievably natural. Use our French lace to add more volume to your existing natural hair.
3 ¼" x 5" (8.25 x 12.7 cm)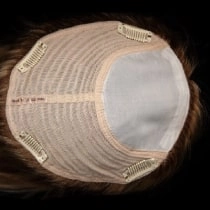 Medium French Top
French wefted Top Piece
Cap size: 6" x 5"
French part size: 5" x 4.5"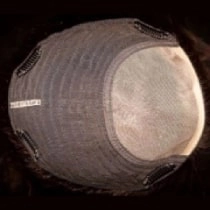 Mono/Wefted back™
Medium 6" x 6" overall
Mono 4" x 5"
We can help you find the human hair wigs to suit your taste and style.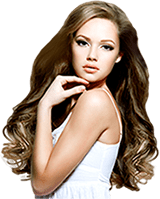 LA OFFICE
CENTURY CITY
1901 Avenue of the Stars, Second Floor
Los Angeles, CA 90067
ORANGE COUNTY OFFICE
NEWPORT BEACH
240 Newport Center Drive, Suite 111
Newport Beach, CA 92660
SAN DIEGO OFFICE
LA JOLLA
4660 La Jolla Village Dr. Suite100
San Diego, CA 92122
NEWPORT HAIR LOSS CENTER
Newport Hair Loss Center gives hair loss sufferers a way to restore their appearance and boost their confidence, whether they are suffering from trichotillomania, alopecia, or are currently going through chemotherapy.
Site Map