Hair Toupee
When looking for solutions to your hair problem, you will come across a wide range of hair replacement systems. Think of a toupee as a small hairpiece that can be made to perfectly fit the head of the wearer.
If you are losing hair or experiencing balding in some areas of your scalp. You should definitely consider using a hair toupee. The hair solution is specially designed to help men and women conceal the areas of balding on the scalp. Thanks to evolving methods and techniques, modern hair toupees will provide you a natural and seamless look for a wonderful experience. Though you will find hair toupees made of synthetic hair, it is best to opt for those made of natural hair.
Hair toupees are ideal for people who suffer from male pattern baldness or hair loss conditions such as alopecia areata, trichotillomania and chemo-induced hair loss. If you plan to wear hair toupees, you should visit a trusted wig store or hair loss center such as the Newport Hair Loss Center.
A hair toupee is different from a hair wig in terms of scalp coverage, function and construction. At the first glance, you will notice that a hair wig provides coverage for a large or entire area of the scalp. A hair toupee is much smaller in comparison and it covers only a particular balding area on the head. Plus, the installation methods for a hair toupee and hair wig also vary. However, hair toupees come along with a number of benefits for the wearer such as ease of installation, realistic look, safe hair replacement solution and fast results.
Toupees made from 100% original human hair require regular upkeep, just like your own hair does. For tips on shampooing and conditioning a hair toupee, feel free to talk to one of our hair loss coverage experts.
Hair Pieces for Men
Every man likes a head full of hair. But, as the age of a man increases, he tends to lose his hair, partially or completely. The hair loss could also result from the use of certain medications or different types of health complications. Whatever the reason for your hair thinning or hair fall may be, you don't need to fall into depression as a result of reduced self-esteem and self-confidence.
For common hair problems such as these, hair pieces happened to be an ideal solution for a number of good reasons.
However, the world of hairpieces for men is not easy to navigate. If you are a newbie, you will likely get overwhelmed with the huge variety of hair pieces available out there. These hair replacement products vary in terms of hair color, length, volume and the quality of the base materials. The best idea is to have a hair-wearing specialist by your side and take his or help in making the right decision. An expert will help you choose the most ideal hair piece for your use, so that you can look and feel the best and get back your previous self-confidence and joy.
When you buy a hair piece, one common question that arises is how exactly you will care for it. Whether it is about wearing a hair piece or maintaining it, you will need to pay proper attention in both the cases. Don't hesitate to get in touch with one of our experts for some of the most useful tips.
Men's Human Hair Wigs
There is little doubt about how useful hair wigs have proven to hide noticeable hair loss. But the variety of wigs is so huge that it becomes very difficult for a man to choose the right type of wig for his specific needs.
You can buy a hair wig online sitting in the comfort of your home or office. The problem is a hair wig is much different from other products. The hair wig you buy should match your face shape, color and the texture of your hair. Most of all, it should be a perfect fit as per the specific size of your head. There are many other things that will require your taking a closer look at the wig. That is exactly why it is important to visit a wig store or a hair loss center in or near your location.
If you plan for a highly realistic look as well as a sweat-resistant and breathable hair wig, you should opt for a human hair wig. Men's human hair wigs are made from original human hair to look and feel natural.
One of the most crucial things you should look for is the highest level of comfort. If a hair wig makes you feel uneasy and stressful, it is definitely not worth paying for and using. In addition to a snug fit, your hair wig should allow the scalp to breathe in an easy manner. When it comes to buying men's human hair wigs, you should check out the actual construction of the wig, right from the quality of the wig cap and the base material to the quality and texture of the hair. At the Newport Hair Loss Center, we provide a wide range of top quality human hair wigs. To find out more and make the best decision, you should visit any of our offices in Los Angeles, Orange County and San Diego and talk to one of our wig fitting experts.
Men's Lace Front Wigs
Lace front wigs are one of the best things to have happened to the world of hair wigs. These wigs have made life a lot easier and more joyful for a lot of people who suffer from various kinds of hair loss problems.
Sooner or later in life, you will experience hair fall and hair loss. Based on how much hair you have lost, you can choose the most suitable hair wig for your individual needs on a daily basis. Whether you look for men's wigs or old man wigs, you should definitely check out what lace front wigs have to offer. Just like other types of mens human hair wigs, men's lace front wigs come along with a unique design and a host of useful features for the benefit of the wearer.
Whether you have a balding hairline or have some natural hair on the scalp, lace front wigs are ideal in both the specific cases.
In a lacefront wig, the sheer lace material is located only at the front portion to give the appearance of a very realistic hairline. Due to their finest quality of construction, it is hard to detect these wigs while they are being worn. That is the reason they are so popular with men of all ages.
The best thing about mens lace front wigs is that they do not cause hair loss or damage the existing hair in any manner. You can install these wigs over your own hair and make it all look very real. In fact, one of the biggest reasons these wigs are so popular is because they safeguard your own hair underneath. Based on the kind of look you want to achieve, you can select the right type of lace front from a wide range of colors, textures and styles. When it comes to lace front wigs, you should never compromise price over the quality of the product.
Our hair loss center brings you one of the finest and the broadest collections of top quality men lace front wigs. You can choose from our ready-to-wear collections or have our experts custom-design a wig.
Men's Full Lace Hair Wigs
Full lace hair wigs are designed for people who need coverage for the entire portion of the scalp. These types of human hair wigs have a special place in the world of wigs for their quality and method of construction.
Proper construction of full lace hair wigs requires a great deal of skill and craftsmanship. First, the designer creates the lace base using the most outstanding quality of lace material. Once the wig base is ready, the craftsman starts to tie each strand of hair to the lace cap. As a result of the unique construction, wig hair seems to be growing out of the scalp. The lace base is created in a highly skilled manner in order to make the wig extremely comfortable to wear.
Men's full lace wigs offer a highly realistic look and the highest level of comfort. Since this type of men hair wig is hand-woven using top quality material, you will find these more expensive than other wigs.
One of the key characteristics of men's full lace wigs is that they make it easy to change the style of your hair exactly as you want. Irrespective of the style, the lace material always remains invisible. Apart from being versatile, these male wigs are also lightweight, breathable and natural. In fact, the naturalness of a full lace human hair wig is second to none. A full lace wig has durability, which enables you to wear them while playing sports and swimming.
A 360-degree frontal hairline is a common feature of both a men's lace front wig and a men's full lace wig. What sets a full lace wig apart is the finishing of the remaining part of the hair wig. Due to the absence of wefts in it, a full lace hair wig allows you to create any style that you may want.
At the Newport Hair Loss Center, we have one of the most comprehensive collections of ready-to-wear full lace wigs. Based on your needs, you can also opt for an entirely customized full lace human hair wig. To find out more about how these men's wigs are constructed and what kind of maintenance they need, feel free to get in touch with one of our wig design specialists. Our professionals will match you to the most ideal hair wig to cover your hair loss problem.
Talk to a Hair Loss Coverage Specialist
If you have a question about men's hair wigs, toupees or hair pieces or find out which option is ideal for your hair loss, reach out to one of our experts at our Newport Beach office now. We design a wide variety of wigs including human hair wigs for men, old man wigs, men toupee, men's blonde wigs, men's lace front wigs, men's full lace human hair wigs, long hair wigs for men etc. Our professionals will enlighten you on the design and construction of each of these hair replacement systems as well as their pros and cons to help you make the best decision.
For your free consultation, you can give our Newport Beach office a phone call or write us an email using the contact form.
We can help you find the human hair wigs to suit your taste and style.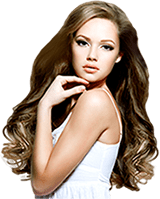 LA OFFICE
CENTURY CITY
1901 Avenue of the Stars, Second Floor
Los Angeles, CA 90067
ORANGE COUNTY OFFICE
NEWPORT BEACH
240 Newport Center Drive, Suite 111
Newport Beach, CA 92660
SAN DIEGO OFFICE
LA JOLLA
4660 La Jolla Village Dr. Suite100
San Diego, CA 92122
NEWPORT HAIR LOSS CENTER
Newport Hair Loss Center gives hair loss sufferers a way to restore their appearance and boost their confidence, whether they are suffering from trichotillomania, alopecia, or are currently going through chemotherapy.
Site Map