Wigs are an ideal solution to the problem of male pattern baldness. If you are losing your confidence and self-esteem as a result of this disorder, we offer you expertly handcrafted, superior quality men wigs (Hair System) to cover your hair loss and look younger again.
Hair loss is a common but stressful problem. On an average, a whopping $4 billion is spent every year on various kinds of hair loss treatment. Genetic disorder is the main culprit behind the majority of the hair loss cases. You can also lose hair due to advancement in age. Around 70% of men set to experience hair loss at some point in their lives. For other men, hormone changes are to blame.
Our wig specialists are one of the most experienced and talented in the industry. If you are looking for a flawless male wig for men's hair replacement, feel free to get in touch with us and schedule your appointment straight away. Get back the confidence that you need to live a normal life, just like you did before losing hair.
Men's Wig Consultation In a Private and Caring Environment
Newport Hair Loss Center welcomes you to any of its three key locations including Los Angeles, Newport Beach and San Diego. We offer top quality, custom men wigs as well as men toupee, men's lace front wigs that are known for their wonderful natural appearance.
We can custom-fit you for a hairpiece or men wig that looks natural and fits within your budget.
Our consultation is private, our men human hair wigs fit snugly and comfortably, and you can always ensure quality and beauty from strand-to-strand.
Our unique designs are comprised of the finest human hair and are hand-crafted with quality materials and proprietary manufacturing techniques.
The result is a natural and long-lasting men's hair loss replacement that is virtually undetectable to both sight and touch.
Male Wigs For A Variety Of Thinning Hair Men Causes
We understand how frustrating it is to continuously witness the loss of your natural hair.
Whether you have alopecia, hair loss associated with chemotherapy, or your hair loss is pharmaceutically or stress-based, help is available.
With our thinning hair men solutions, you no longer have to worry about covering your head with ball-caps or wishing you still had a full head of hair.
Schedule an initial consultation so that we can provide you with a free hair and scalp analysis.
This assessment will allow us to custom-design a non-surgical hair replacement in our private and caring environment.
A hair replacement piece which is designed as per the exact size of your head doesn't just look natural, but it also boosts your confidence. Remain in place looking terrific, no matter which activities you engage in.
Simple Maintenance & Extended Life
From hunting and fishing to martial arts and day-to-day office work, your men's hair loss solution is sure to boost your quality of life, appearance, and confidence.
Since each of our custom hair pieces and realistic men wigs is made of 100% human hair, a simple and occasional shampoo will work to keep your hairpiece durable and presentable.
As long as you care for your wig properly, you should expect your wig to last up to a full year or more.
Schedule today and see how much wearing a men's hairpiece or male wig real hair can positively benefit your quality of life.
We can help you find the human hair wigs to suit your taste and style.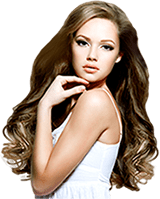 LA OFFICE
CENTURY CITY
1901 Avenue of the Stars, Second Floor
Los Angeles, CA 90067
ORANGE COUNTY OFFICE
NEWPORT BEACH
240 Newport Center Drive, Suite 111
Newport Beach, CA 92660
SAN DIEGO OFFICE
LA JOLLA
4660 La Jolla Village Dr. Suite100
San Diego, CA 92122
NEWPORT HAIR LOSS CENTER
Newport Hair Loss Center gives hair loss sufferers a way to restore their appearance and boost their confidence, whether they are suffering from trichotillomania, alopecia, or are currently going through chemotherapy.
Site Map