BIOTINSYSTEM™
NATURE-MADE, ADVANCED FORMULA
CLEANSE, RESTORE, STRENGTHEN, AND PREVENT HAIR LOSS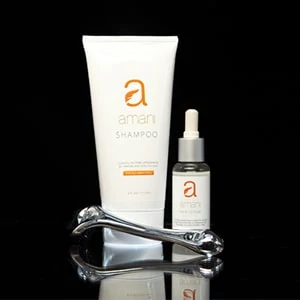 BIOTINSYSTEM™ Serum
NATURE-MADE, ADVANCED FORMULA
CLEANSE, RESTORE, STRENGTHEN, AND PREVENT HAIR LOSS
A must-have hair serum. Intensive home treatment for thicker, longer, and softer feeling hair. Biotin, proprietary peptides and botanicals keep hair stronger and healthier for the prevention of hair loss. Give yourself a heavenly massage on the scalp and restore healthier hair follicles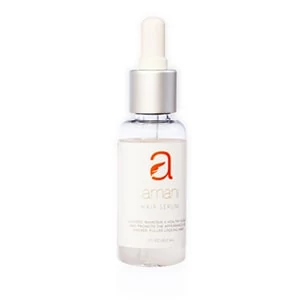 BIOTINSYSTEM™ Shampoo
NATURE-MADE, ADVANCED FORMULA
CLEANSE, RESTORE, STRENGTHEN, AND PREVENT HAIR LOSS
All this attention is paid to how the sun dries our skin, but what about what it does to our hair? It zaps the moisture. It ravages our color. But there is a fix—hair care products that contain peptides and botanicals that nourish the scalp, give shine to dry, dull hair, and add softness. Our Amani BiotinSystem shampoo does just that, all the while cleansing your hair, removing the dirt and grime and helping to prevent hair loss.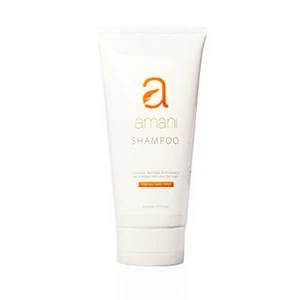 DERMA ROLLER
EFFICIENT SYSTEM FOR ANTI-AGING SCALP REGENERATION AND COLLAGEN STIMULATION THERAPY
Microneedling is a method by which skin cells become stimulated for reproduction.
The penetration of microneedles identifies approximately 200 nerve receptors / cm² of the skin as injured cells. This energizing method then delivers cells from the punctured channel to the surrounding cells by electrical means. The skin stem cells are revitalized to divide and thereby produce new cells. Thus, the self-healing powers of the organism are greatly restored, the skin falls into a self-protection mode and produces additional, valuable collagen.
STYLING MOUSSE
VOLUME & SHINE
CONTAINS WHEAT PROTEIN AND PROVITAMIN B5
Amani Styling Mousse provides hairstyles with structure, volume, shine and long lasting hold.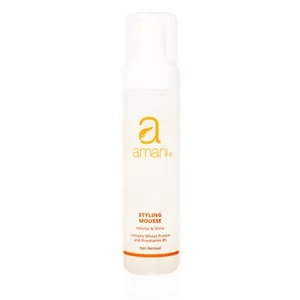 MARROCANÖL
Elasticity, Shine & Moistuize(argon Oil)
High performance argon oil's rich treatment hydrates and conditions dryness of hair to improve texture,elasticity,shine and manageability. Application: Apply argon oil to wet hair and style as usual, or apply product as finish to dry hair. DO NOT RINSE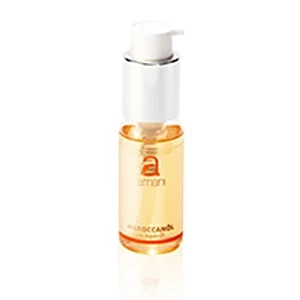 NATURAL 2-PHASEN-KUR
Stabilization & Seals(Vitamin B5)Achieve color stabilization through binding of color pigments. The Vitamin B-5 formula seals hair and allows it to become silky smooth and perfectly detangled.
Product is free of parabens, Uvinus as heat protection. Minimal use of preservatives' without paraffin and mineral oils. Renewable natural resources' without genetically modified ingredients. No animal testing of product, no artifical musk odor. No halogenated organic compounds.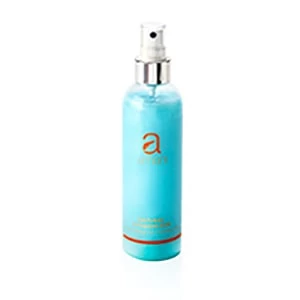 NATURAL 2-PHASEN-KUR
CLEANSE & Repair Damaged hair will be cleansed, nourished and tangle free.
The special ingredients improve hair structure and will not damage the chemical balance of the scalp. The hair will be easy to comb and it also effects the vitalisation of scalp and hair. The physiologically important acid mantel will be conserved.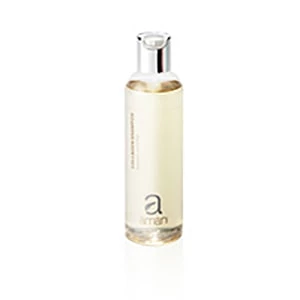 KERATIN BALSAM
Hair is easy to detangle and becomes bouncy and shiny.
Achieves color stabilization.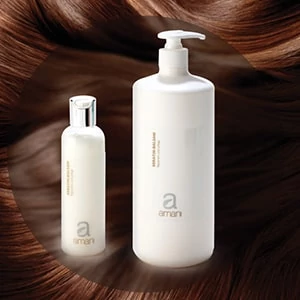 We can help you find the human hair wigs to suit your taste and style.