Custom Wigs From 100% European Human Hair By The Best Wig Makers In Newport Beach, CA
Newport Hair Loss Center has made a solid reputation for providing the finest quality of custom wigs From 100% European Human Hair. The custom human hair wigs that we manufacture are an ideal solution for all people and patients who want to cover their hair loss and live a happy life. You'll hardly find the quality that we offer here at our center anywhere around.
We follow a well-defined procedure to custom-design each wig for our valuable clients. That is exactly why our professionals will take your head measurement, hair color and texture into consideration. Above all, we'll take your individual style and preferences into account.
With such a wide selection of lengths, hairstyles, and colors to choose from, you deserve a quality wig you can wear proudly for any occasion.
Custom Wigs That Look & Feel Natural
When it comes to wearing hair wigs, the first thought that people with hair loss issues have is whether the solutions are natural-looking. Custom-designed wigs address that concern quite well. These hand-manufactured wigs can add more length to your existing hair or hide the bald patches on the scalp - in a way which feels and appears natural. With a custom wig on, you can continue to experience the same falls and swings as your own hair. For alopecia and chemo patients, human hair wigs provide the highest degree of naturalness.
Premium custom human hair wigs are highly preferred by patients for obvious good reasons. These wigs are so beautifully crafted that they blend incredibly well with your own hair. In fact, the wigs have such a natural appearance that it is extremely difficult for onlookers to find out if you are wearing a wig. These wigs are not just an ideal match but they are also the best solution for hair loss issues in alopecia and cancer patients.
Several medical conditions and a combination of genetics lead to hair loss problems in men as well as women. If you have a hard time coping with hair loss or hair thinning, you don't have to live in despair. Instead, you should opt for a custom wig, which offers an ideal fit and natural look and promotes regrowth of your own hair. It is time to reclaim your normal, active life. Learn more about our cancer human hair wigs and alopecia hair wigs.
Custom Made Wigs That You'll Feel Proud to Wear
Are you experiencing hair thinning or have you lost your hair completely? Whichever is the case, a custom wig is exactly what you need. Wearing this wig will support the growth of your natural hair as well as help you get back your confidence.
The quality of a custom wig depends on the techniques and type of hair used to craft that custom wig. Newport Hair Loss Center has a solid reputation for offering meticulously crafted hair wigs, made from virgin European hair.
For superior quality of human hair wigs, you should head straight to the Newport Hair Loss Center for an expert consultation. Have a confidential discussion with one of our professionals and help us find out what your individual wig requirements are.
You can select either a full lace human hair wig or a lace front wig, whichever is an ideal match for your hair loss condition. We offer an array of top quality hair wigs to suit every look, style and budget.
For a free consultation, reach out to one of our representatives at Newport Hair Loss Center. Discussions will happen in a private setting. The purpose of the consultation is to address your concerns, identify your individual requirements and design a custom full lace human hair wig or a custom human lace front wig which is a perfect match for your personal style and budget.
Custom Human Hair Wigs for Extreme Comfort & Realism
Let's have an initial consultation. We'll discuss and find out what your individual preferences are as well as measure your head size and shape for wig customization. Our experts will design the wig so well that you'll feel proud to wear it.
Our experts craft each wig with a high degree of precision. The materials used in the process are of the finest and softest quality. The wigs we manufacture are not just durable, but they also offer the most perfect and comfortable fit.
Using adhesive or clips, you can secure custom wigs properly and go swimming, running or participate in other daily activities. There is simply no fear of slippage or having it fall off.
The wigs are meticulously designed from 100% real human hair. This means you can easily style your wig in any way you like. A custom human hair wig doesn't just fit well around your head, but it also appears real as you go about doing various activities.
A custom wig is completely different from a store-purchased wig. A wig that you buy from a store will not offer you the most perfect fit and it can make you uncomfortable. But a custom wig is specially made to offer the best fit and the highest degree of comfort.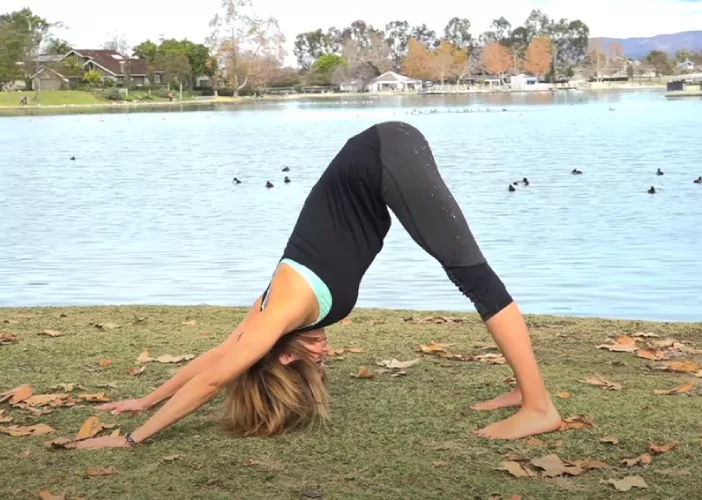 How to Care for Your Custom Human Hair Wig
Custom wigs are designed as per the individual measurements of your head size and shape. It is important that you take proper care of the human hair wigs while cleaning and storing it.
You'll be pleased to know that washing your human hair is a similar activity to washing your own hair. All you need to do is comb out the snags in the hair and wash it gently after use so that it remains free from dirt. Further, you need to store the wig in a clean and dry place so that the wig lasts longer.
Do You Have More Questions About Custom Real Hair Wigs?
If you need further details or have a question in regard to custom human hair wigs, feel free to talk to us anytime. You can reach out to our experts at Los Angeles, Newport Beach or San Diego.
Our hair loss center is the ideal place to find high quality human hair wigs for alopecia patients, chemo patients and for people who suffer from hair loss due to other reasons.
We offer men, women and kids the best quality of human hair wigs. Our goal is to help you live a normal life like before.
We can help you find the human hair wigs to suit your taste and style.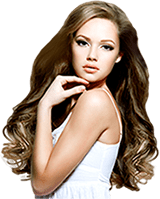 LA OFFICE
Beverly Hills
8383 Wilshire Blvd, Suite 800
Los Angeles, CA 90211
ORANGE COUNTY OFFICE
NEWPORT BEACH
240 Newport Center Drive, Suite 111
Newport Beach, CA 92660
SAN DIEGO OFFICE
LA JOLLA
4660 La Jolla Village Dr. Suite100
San Diego, CA 92122
NEWPORT HAIR LOSS CENTER
Newport Hair Loss Center gives hair loss sufferers a way to restore their appearance and boost their confidence, whether they are suffering from trichotillomania, alopecia, or are currently going through chemotherapy.
Site Map