Thyroid patients experience hair loss much faster than those who don't have this disease. According to a survey conducted by the Academy of Dermatology, around 50% of the population faces hair loss condition by the age of forty. The complexity of hair loss problems increases manifolds in patients who have thyroid disorders. This results in clogged drains in the shower. Losing natural hair can makes you feel annoyed and frustrated. You might lose your self-esteem.
Newport Hair Loss Center offers its services across Los Angeles, Newport Beach and San Diego, we offer 100% human hair wigs. Schedule a private consultation with one of our trained and compassionate wig Experts. With a proper fitting and taking into account your personal preferences, We can provide you the most beautiful human hair wig that fits snugly, completes your look, and suits your budget.
Restore Your Confidence With a Fuller, Thicker, Healthier European Human hair Wig
Every aspect of your body is designed for optimal thyroid function. When your thyroid malfunctions, it puts your body under stress. Your body then directs energy to your thyroid, which takes away from cells that rely on that organ, such as fast-replicating hair cells. When your hair cells don't grow as quickly as they should, hair thinning results.
At Newport Hair Loss Center, our goal is to provide you with a wig that fits snugly for ultimate comfort and style. The process begins with a confidential consultation with one of our wig specialists.
This initial meeting is designed to teach you more about the benefits of wearing high-quality human hair wigs for the concealment of thyroid hair loss.
To customize your wig for a perfect fit, we offer a variety of lengths, colors and scalp coverage to enhance your look. The end result is a wig that won't slip or chafe and one that completes your look for any activity and occasion.
Stop Letting Thyroid Hair Loss & Hair Thinning Affect Your Life
If you find yourself hiding away from family and friends due to your hair loss and thyroid hair thinning, call Newport Hair Loss Center for a free consultation. We keep your information private and offer an initial meeting in an expansive conference room.
Schedule a consultation today and live life on your terms with a beautiful wig for hair thinning that conceals your thyroid hair loss for more confidence and to simply get more out of life.
We can help you find the human hair wigs to suit your taste and style.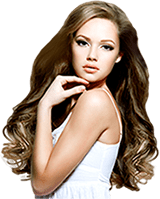 LA OFFICE
CENTURY CITY
1901 Avenue of the Stars, Second Floor
Los Angeles, CA 90067
ORANGE COUNTY OFFICE
NEWPORT BEACH
240 Newport Center Drive, Suite 111
Newport Beach, CA 92660
SAN DIEGO OFFICE
LA JOLLA
4660 La Jolla Village Dr. Suite100
San Diego, CA 92122
NEWPORT HAIR LOSS CENTER
Newport Hair Loss Center gives hair loss sufferers a way to restore their appearance and boost their confidence, whether they are suffering from trichotillomania, alopecia, or are currently going through chemotherapy.
Site Map