Wigs vs. Hair Pieces vs. Top Pieces – What's the Difference?
Wigs, hair pieces, and top pieces help people from all walks of life take on a new appearance and, in many cases, hide hair loss.
Newport Hair Loss Center was created expressly to help hair loss sufferers cover their heads with human hair pieces that look and feel just like the real thing. Our hair wigs look and act like human hair because each one is comprised of 100% unprocessed human hair. 
While synthetic hair wigs do exist, human hair lets you seamlessly match the wig to your natural hair for more realism and greater confidence.
That means that whether you choose a wig, hairpiece, or top piece, you can style your hair, color it, and wear it anywhere and for any occasion, all while hiding your hair loss in true style.
There are many different options for you out there. Let us explain the differences. 
Wigs
A wig (short for periwig) was first mentioned in Shakespeare's play The Two Gentlemen of Verona. The early Egyptians and other ancient cultures wore wigs as forms of fashion and to shield bald heads from the sun.
Kings, queens, and government officials wore wigs in the 16th through the 18th centuries, and today the headcover has only continued to pick up steam.
These days, the wig has become the nomenclature for a head covering worn by a woman. However, wig is the general name for any head cover consisting of hair follicles, either real or synthetic.
Wigs come in a wide variety of lengths, colors, and styles, and can be teased, curled, coifed, and permed, just like your natural hair.
How Wigs are Made
Hair that is collected for wig making has become big business all over the world. The most popular wig hair comes from European sources, though other sources can include Asia and the Middle East.
Wigs are made by machines that sort the root ends of the hair follicles into strands called wefts, which are sewn into a foundation for the wig. The foundation itself is usually made of lace, silk, or netting.
Whether the hair is hand-sorted or performed with machines, it is critical that the hair maintains the same direction root-to-root and point-to-point. If any hairs go in the wrong direction, they could ride backward, causing tangles and matting.
The highest quality wig hair is referred to as virgin human hair wig, which indicates that the hair is made of 100% human hair and that the follicles have never been bleached or colored.
Less expensive wig manufacturers get away from this process of carefully sorting hair by "processing" the hair. This means the hair follicles are treated with a powerful base solution which works to dissolve the cuticles, leaving smooth strands of hair behind.
The hair is then bleached and dyed to create the ideal look and style before it is given a synthetic resin finish, which somewhat restores the strength and luster of the now damaged hair.
How Custom Wigs are Made
Instead of buying a general wig that might fit, places like Newport Hair Loss Center will tailor a wig to your head shape and size and sense of style.
The process begins with a private consultation that allows your wig consultant to measure the dimensions of your scalp, head, and neck.
Once these measurements are taken, those dimensions will be transferred to a "block," which is a wooden canvas that is the same size and shape of your head. This allows the wig to be made and fitted in your absence.
Wig Foundations
If you have ever heard the terms front lace wig or full lace wig? The "lace" is referring to the wig's foundation. The softer the material, the more comfortable the wig, which is important if you plan on wearing the hair wig for extended periods of time.
In most cases, the material used for the foundation will be clear or flesh-colored so that it looks natural when showing at the crown or when the hair is parted. Theater actors and actresses typically use lace front wigs, as they are inconspicuous and give the appearance that the wig hair is coming directly from your skin.
The wig foundation can be secured to your head in a variety of ways. In most cases, elastic strips will be used, which can then be secured with bobby pins to keep the wig in place.
Hair Pieces
There are many instances where wigs make sense, such as if you want a new look or longer hair for an evening. However, for those experiencing hair loss due to cancer treatments like chemotherapy and other reasons, a full-head wig can be a savior when going to work, running errands, or heading out on the town.
Hair pieces are used to cover thinning hair for conditions like trichotillomania and alopecia. The right one can also give you longer hair or a new style, but they don't generally cover the full head as wigs do.
Instead, a hairpiece can add pizzazz to your appearance, as well as hide minor cases of hair loss, by contributing to certain parts of your head. An example would be a ponytail extension, which instantly lengthens your hair while boosting your overall aesthetics.
Hair Piece Types
There are multiple types of hairpieces for women and men that you can select from.
Bangs and Fringe
When you have thinning hair up front, a set of new bangs or feathery fringe may be all you need to complete the look you want. This type attaches to the front of your existing hair and match all over so that only you know you're wearing a human hair piece.
Buns and Wraps
Buns and hair wraps are an easy way to add a certain level of sophistication to your everyday look. These hair extensions are easy to apply and will add instant oomph to your appearance, making it look like you just got back from the beauty shop.
Clip-On Hair Pieces
Snap these Clip-On to your existing hair and quickly add volume, length, texture, and color. Choose the look that matches your taste and preference.
Hair Weaves
These hair extensions can be hand-braided by a hairstylist for more realism and an amazing new look that lasts.
Headbands
Headbands are not only fashionable, but they can also add dramatic new lengths to your hair in seconds. Slide the hair on, and you will be ready to head out with all-new confidence and style.
Ponytails
Turn your short hair into long hair with a fashionable ponytail. Ponytails are easy-to-use and can be matched to your natural hair and styled any way you want for a glamorous new look.
(Toppers)
A topper gives those with thinning and flat hair added volume, bounce, texture, and coverage. Toppers are versatile and easy to use and can be cared for just like your natural hair.
Volumizers
Hair volumizers can restore your thinning hair back to its original and healthy appearance. The volumizers blend seamlessly with your natural hair for added coverage wherever you need it.
Wiglets
Wiglets are sections of wigs that can be applied to areas where your hair may be patchy, thinning, or missing entirely. If you have an area of your natural hair you want to cover, a wiglet may be the right one for you.
How to Attach Hair Pieces
Hair pieces can be affixed to your scalp using a liquid adhesive, but this isn't recommended because it can become unsanitary if it is not changed every week or so. This is because shampooing the hair cannot get between the glued pieces, leaving dirt and grime behind.
A more sanitary means of attaching hair pieces involves double-sided tape. This manner is preferred by many wearers of artificial hair because of the ease of application and removal.
There are downsides to the taped method, however, as you can find the sticky residue left behind, which isn't easy to wash out. 
Metal clips are used on many hair pieces. The clips fasten to your own hair and are easy to remove, just like the double-sided tape attachments.
A popular means of wearing hair pieces is to have a hair stylist sew the extension to your natural hair. This provides a more natural look and feel and can be inconspicuous if performed properly.
Toupees (Top Pieces)
In pop culture, a toupee is the general term for hair pieces for men. However, toupee is a term just like wig that represents a hair wig worn by a man or woman.
Toupees are small hair wigs that are used to conceal bald spots on the top of the head and the back of the head. The word "toupee" comes from the French words for "top" or "tuft."
Hair Replacement Systems, Toupees: Differences & Usage
How Are Top Pieces Made
Top pieces are often custom designed to the needs of the wearer. The hair wigs can be manufactured with synthetic or human hair and are usually held in place with adhesive. Less expensive top pieces can be held in place with a plastic band.
While the use of Top Pieces can be traced back to 2100 B.C. across a wide variety of cultures, the use of top pieces is declining in modern culture.
Experts feel this trend is due to the prevalence of various hair loss treatment methods, like medications and medical procedures.
Top Pieces are widely used today as hair covers for men and women recovering from chemotherapy and who suffer hair loss for other reasons, like medication, alopecia, trichotillomania, and male pattern baldness.
A number of celebrities are known for wearing Top Pieces, such as country singer Hank Williams, actor John Wayne, actor John Travolta, and singer Frank Sinatra.
Wigs vs Hair Pieces vs Top Pieces – What's the Verdict?
As you are probably now aware, wigs, hair pieces, and Top Pieces are terms that are largely interchangeable. They all mean essentially the same thing and can be boiled down to another singular term: Hair wigs.
Whether you are shopping for a wig, hairpiece, or top pieces, know that a customized selection can give you the human hair you want to complete your look and cover your hair loss.
For full-head-cover wigs, there are colors, lengths, and styles available that let you be who you want and that are perfect for wearing for any occasion. In fact, you could have one wig you wear for your day-to-day life and one you wear out on the town.
Hair pieces can describe wigs, but they are more often used to describe hair extensions and wig-toppers, for example. These hair systems can be clipped on, glued on, taped on, or sewed on for more volume, length, and head-turning fullness.
The top piece is most often used as the term for hair pieces for men. Men have a variety of wigs and hair pieces to choose from, and each one can be customized to the length, color, and style he prefers. They can be called Top Pieces, hair pieces, or hair systems, whichever the man prefers.
The general lesson here is that wigs, hair pieces, and Top Pieces are more popular than ever. While many may confuse these terms, all three represent a new look and style, and a revolutionary way to cover up hair loss.
If you are in the market for a hair system just like these, you owe it to yourself to schedule a free and private consultation at Newport Hair Loss Center, with locations in Los Angeles, Orange County, and San Diego, California.
Get Your Custom Wig, Hair Piece or Top Piece Made to Match Your Look & Style
If you suffer from hair loss, hair thinning, or you simply want more volumized hair for any occasion, we have the wig that is perfect for you.
Call now for a free consultation, so that we may meet with you, listen to your concerns, and measure your head dimensions for just the right fit. We can then go about creating the perfect wig, hair piece, or toupee that is sure to boost your confidence.
Now that you know more about these hair systems, isn't it about time you got one tailor-made just for you? Call now to speak to one of our professionals.
We can help you find the human hair wigs to suit your taste and style.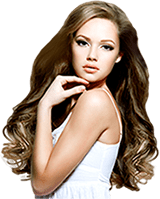 LA OFFICE
CENTURY CITY
1901 Avenue of the Stars, Second Floor
Los Angeles, CA 90067
ORANGE COUNTY OFFICE
NEWPORT BEACH
240 Newport Center Drive, Suite 111
Newport Beach, CA 92660
SAN DIEGO OFFICE
LA JOLLA
4660 La Jolla Village Dr. Suite100
San Diego, CA 92122
NEWPORT HAIR LOSS CENTER
Newport Hair Loss Center gives hair loss sufferers a way to restore their appearance and boost their confidence, whether they are suffering from trichotillomania, alopecia, or are currently going through chemotherapy.
Site Map