Medical Wigs Insurance Coverage Guide
Does your health insurance policy offer coverage for your wig? If you are going to get a hair wig for medical reasons, insurance coverage for the same will be an important concern. Though most private insurers cover cranial prosthesis. you first need to know whether you qualify for this coverage.
Plus, there are many other things that you need to know so that you can get the coverage benefits without any difficulty. The terms of hair wigs insurance varies from one company to another.
If your insurance company covers the cost of a hair wig, you should get in touch with them and find out the details of the initial claims filing and the reimbursement process. Below, we'll talk about everything that you should be aware of in regard to insurance for medical wigs.
Plan for Hair Loss Ahead of Time
According to a survey conducted by the International Society of Hair Restoration (ISHRS) Surgery, 1 out of 5 Americans is experiencing hair loss. Though hair loss affects both men and women, a larger percentage of the victims are men. Since hair loss can alter a person's life in so many ways, it is always wise to do some planning in advance. To hide your hair loss, you'll come across many alternatives. However, hair wigs happen to be the best option.
Wigs can be made of synthetic hair or real human hair. You can also choose from a wide range of colors, textures and styles. What is important is to prepare for this phase of transition in your life.
Men, women and kids experience hair loss due to multiple reasons. When talking about medical wigs insurance, the first thing that matters is why exactly you are losing your hair. Is your hair loss due to a hereditary pattern in your family? If it is due to genetics, your insurer will not pay for the cost of a hair wig.
You'll be eligible to file an insurance claim for your hair wig only when you are getting it for medical reasons and your doctor has prescribed it for you. Chemotherapy, alopecia areata and trichotillomania are some medical conditions that lead to partial or complete hair loss. Most private insurance companies provide coverage for hair wigs in such situations and so you can file a claim to cover the cost of your cranial prosthesis.
What is a Cranial Prosthesis?
Also referred to as hair prosthesis, cranial prosthesis is a medical term which is used to mean wigs when the hair loss is due to an illness or medical condition. People can lose hair due to scalp complexities such as alopecia areata, alopecia totalis and trichotillomania among others.
Partial or full hair loss is experienced by cancer patients undergoing chemotherapy or other radiation treatments.
In all such cases, the doctor might prescribe the use of a cranial prosthesis to hide hair loss. Hair loss due to a medical condition can be either temporary or permanent. If the hair loss is permanent, you'll need to use the cranial prosthesis or the hair prosthesis for a long term.
This is why the coverage terms in regard to hair wigs vary from one insurer or policy to another. Whether your insurance company will cover the entire cost of the cranial prosthesis or pay for it only partially is something that you need to ask the insurance company and find out.
Types of Hair Loss Covered by Health Insurance Companies
Like it has been said before, the reasons for hair loss or hair thinning can range from hereditary to medical conditions. Health insurers offer hair wigs coverage in a number of situations, which are as follows.
Hair loss due to alopecia
Hair loss due to trichotillomania
Hair loss due to chemotherapy treatments
Hair loss due to thyroid problems
Hair loss due to various radiation treatments
Hair loss due to kidney diseases
Hair Loss due to cancer
Apart from these, there are multiple other medical conditions that may result in hair loss, hair thinning, baldness, etc. If you are losing hair due to a medical condition, you'll be eligible to file an insurance claim.
Talk to Your Health Insurance Provider
The cost of a wig can range from a few hundred dollars to thousands of dollars. If you don't have health insurance for the same, getting an expensive hair wig can put you under a financial burden.
Even if your insurance company covers hair wigs, you should give them a call before you are going to buy one to cover your medical hair loss. Wigs made from real human hair cost much more than a synthetic hair wig. If you plan to have a custom hair wig designed by an expert, this can be more expensive.
That is why you need to know exactly what kind of wig you are looking for and how much it is going to cost. Then you should talk to your insurer and find out what percentage of the cost they will cover. Many insurance companies will pay 70-100% of the total cost of the cranial prosthesis you purchase for your hair loss.
In addition to this, you should also remain aware of the tax deductibles about your cranial or hair prosthesis.
Tips for Filing Medical Wig Insurance Claims
When filing an insurance claim for your medical wig expenses, you should keep some basic steps in mind.
Since most insurance policies cover cranial prosthesis (not wigs), you'll need to get a prescription from your doctor for 'cranial prosthesis' or 'cranial hair prosthesis.' If the term used in the prescription is 'wigs', the insurance company will refuse your claim.So, make sure the medical term for wigs is written in the prescription.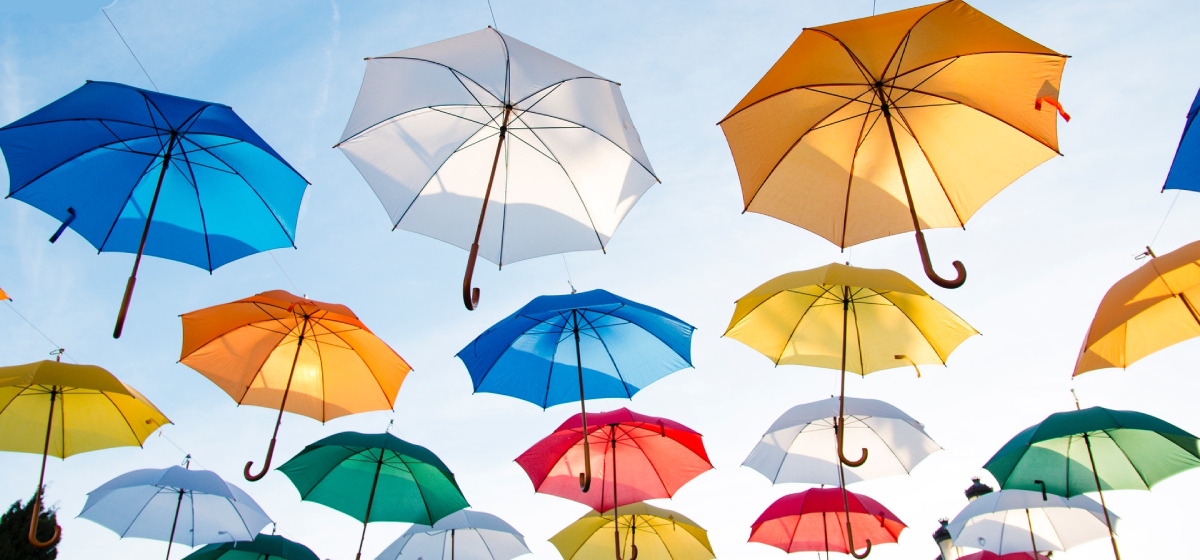 Also, don't forget to collect the receipt from the wig store or the hair loss center from where you buy the hair wig or custom hair wig.
Processing of your insurance claim will take some time. While you await the processing to complete, read the details of the contract between the lines – particularly the part titled 'prosthesis coverage.'
If the insurance company doesn't list exclusions under this category, the chances of having your claim accepted will be high.
Be ready to get a NO from the insurance company. If your health insurer refuses to accept your claim saying your hair wig isn't covered, you should submit an appeal to reconsider your case.
In the appeal, you need to explain to them the difference between a hair wig and a cranial prosthesis. Attach a copy of your original claim along with the appeal. Ask the company to get your case reviewed by the Medical Review Board.
Most all, make sure you get a reply from the insurance company in black and white. Keeping a record of all correspondence is essential. Every insurance company has a claims department to handle claims. Therefore, address the appeal letter to the manager of your insurer's claims department.
It is a good idea to seek the help of a professional for getting all the paperwork in order and filing the insurance claim correctly. If you get your human hair wig from Newport Hair Loss Center, their staff can also guide you through the entire process and help you get reimbursed by your insurance, if needed.
If Your Insurance Doesn't Pay for Your Hair Wig
If your health insurance company doesn't offer coverage for your wig or it covers the cost only partially, your options won't end.
Option #1: Tax Deduction
Hair wigs for cancer patients qualify as a tax deduction. If you want tax exemption benefits, make sure you keep all the invoices and related documentation in good order. For more information on tax-deductible opportunities, you should see the consultation of a tax professional.
Option #2: CareCredit
If you are looking to extend your special financing options, you should get a CareCredit card. For your convenience, Newport Hair Loss Center has partnered with CareCredit. Equipped with this healthcare credit card, you can now get the hair wig that you like most. Designed for the healthcare needs of your and your entire family, CareCredit is different from other credit cards.
CareCredit helps you pay for out-of-pocket expenses not covered by medical insurance by extending special financing options that you can't get when using your Visa or MasterCard.
The card enables you to pay for healthcare and wellness care at over 200,000 enrolled providers across the nation. Once you've applied, you can use it again and again at any location that accepts CareCredit.
With shorter term financing options of 6, 12, 18 or 24 months, no interest is charged on purchases of $200 or more when you make the minimum monthly payments and pay the full amount due by the end of the promotional period. If you do not, interest is charged from the original purchase date. Take a look at CareCredit's website here.
Option #3: Local Society Organizations
If you are financially overburdened, you can also turn to various local resources in your area for financial support. Your doctor or a social worker can tell you more about such local society organizations.
Do You Have Additional Questions?
At Newport Hair Loss Center, we offer a wide range of hair wigs for alopecia, thyroid, trichotillomania and cancer patients. If you are planning for hair loss or have more questions in regard to medical wigs or insurance for hair wigs, feel free to contact our office in Newport, Los Angeles or San Diego.
Related Posts
Can You Make a Wig from Your Own Hair for a Friend or a Relative who is a Chemo Patient?
Human Hair Lace Wigs (Full & Front): Everything You Wanted to Know
We can help you find the human hair wigs to suit your taste and style.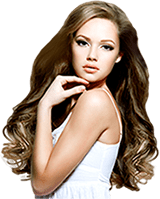 LA OFFICE
CENTURY CITY
1901 Avenue of the Stars, Second Floor
Los Angeles, CA 90067
ORANGE COUNTY OFFICE
NEWPORT BEACH
240 Newport Center Drive, Suite 111
Newport Beach, CA 92660
SAN DIEGO OFFICE
LA JOLLA
4660 La Jolla Village Dr. Suite100
San Diego, CA 92122
NEWPORT HAIR LOSS CENTER
Newport Hair Loss Center gives hair loss sufferers a way to restore their appearance and boost their confidence, whether they are suffering from trichotillomania, alopecia, or are currently going through chemotherapy.
Site Map