How Men's Wigs Stay On: Five fast and effective ways
No matter if we are young or old, male or female, our hair plays a major part in our beauty. Wigs have been around for centuries to restore our good looks; in case we lose our natural hair for any reason. However, traditional wigs cannot compare with modern wigs, also called hair systems. While old wigs could easily fall off or get lopsided, hair systems can remain stable for a long time. They also look unbelievably natural, especially real hair wigs, even from up close. That is why they can boost our self-esteem, without even going through difficulties and risky expensive surgeries. But there is still a common concern among men who want to use hair systems regarding how men's wigs stay on and how they are kept in place firmly.
Before we learn about the methods of securing wigs onto our head, it is good to get more familiar with different types of hair systems for men. So, today, we are going to talk a bit about men's modern wigs and how to fix them on the scalp at home.
Different Types of Men's Hair Systems
Based on the materials of the strands, how much of the head it covers, the base, laces, etc., hairpieces are categorized. If you want to choose one, you need to pay attention to each type's pros and cons, your lifestyle, your expectations from a wig, and even the climate! This can be a little confusing for first-time buyers. In this blog, we are trying to make it easier for you. Besides, you can always count on us for free consultation.
Natural or real hair vs. Synthetic or acrylic hair
While natural or real hair wigs are made by genuine human hair, synthetic or acrylic hair wigs are made of artificial materials. Obviously, real hair wigs look incredibly natural, but they are more expensive than synthetic ones. Instead, whereas synthetic hairpieces should be replaced every 6 months, real hairpieces can last up to 3 or 4 years.
Synthetic wigs look natural and they are usually pre-styled. That is, you do not need to spend time styling your hair, even after a wash. However, your head might get really hot, due to the fabric. Also, you cannot use a hairdryer on them. Any heat can damage the strands. On the other hand, real hair wigs need a hairdo, like your natural hair. You must be careful with it, though. If you want your natural hairpiece to last long, you need to learn how to clean and style it.
Check out our affordable real hair wigs for men here!
Wigs vs. Toupees
The most significant difference between male wigs and toupees is how much of the head they cover. Wigs cover the head fully, whereas toupees only cover the crown of the head. That is why another term for toupee is 'top of the head wig'. If the hair thinning has only affected the crown, then most men do not see any reason to wear a full wig. However, it might be easier to attach and secure a full wig than a toupee.
Another matter that toupee wearers must pay attention to, is how much the toupee blends in with their own natural hair. If the color or fabric are too different, the toupee will be easily detected by onlookers.
Custom-made wigs vs. stock wigs
Custom-made wigs, or custom hair systems, are created according to your own head size. The hairline, sideburns, density, hair type, color, base type, etc., are all customized to make the best wig for you. A wig that fits well, looks amazingly natural, suits your life routine, and your preferences. Since it is exclusively made for you, it will cost you more than stock wigs. (You can have a custom hair system (both wigs and toupees) made for you in a short time. Contact us here!)
If you want a more economical hairpiece, then you should search among stock wigs. They come in different pre-manufactured size ranges, base types, colors, length, density, and hair types.
Types of Hairpieces by base types
The wig base, where the strands are knotted to, is another important variable. You should choose a base type that you feel more comfortable with and make it easier for you to put on your wig or toupee.
Lace base hair systems
Lace base wigs are both natural and long-lasting. The two most famous lace types are French lace and Swiss lace. Lace base wigs are breathable, that is why they are popular with those who are into sports.
Skin base hair systems
The most natural-looking of all, but not that sturdy! The base in this type is really thin, like a skin, and that is why it looks superb. So, those who are concerned about how normal their hairpiece looks, should go for this. However, they are not very durable. There are various types of skin base hair systems with different base thickness. The thinner the base, the less durable the wig.
Mono or monofilament wigs
If you are new to all this, mono wigs are great to begin with. They are sturdy and last long, but they do not look as natural as the previous types. So, you need to choose between durability and naturality. There are different kinds of monofilament wigs. Each has its own pros and cons for density, durability and look.
How Men's Wigs Stay on
Since most men's wigs are short, as opposed to women's wigs which are mostly long, it is more difficult and more important to secure it on the head correctly. That is because it is easier to notice a slipping short hair wig than a long hair one. It can be even more obvious for toupees, if they are out of place. So, it is crucial for hair wearers to learn how men's wigs stay on. There are different attachment methods. We will introduce the fastest and most effective ones to secure your wig onto your head at home. You can choose the best way according to your daily life activities and the base type of your wig.
Use wig caps
Wig caps are actually a mesh cap that you can use on your natural hair or bald (or shaved) head. One of the advantages of these fine mesh caps is that, if you have your natural hair, you need to flatten it before putting on your wig. They can do it perfectly. In addition, these caps provide a kind of cover for your natural hair and make it possible for the wig to stay onto your head and not slip. Wig caps also do not let the sweat or grease from your scalp reach the wig. In this way, they can increase your wig's durability and stability.
Another benefit of wig caps is for people who have relatively sensitive skins. These people may feel itchiness when their scalp is in contact with the wig lining. The cap comes between the lining and the scalp and makes you feel more comfortable. So, problem solved!
Toupee clips
You can secure your toupee by attaching the inner part to your natural hair by toupee clips. This is easy to apply and you can use each clip repeatedly. Some hairpieces come with clips already attached to the inner side. They are firm, but if you are thinking of going to the gym, or swimming, this method will not be a good option. If you are athletic, you should think of more durable methods like wig tapes and bonding adhesives that are introduced below.
Use wig tapes
Wig tapes, as its name suggests, are double-sided tapes which stick to the inner side of your hairpiece on one side, and your scalp on the other. They are easy to use and suitable even for sensitive skins. Their holding will last for 1 (3M clear tape) to a few (Red tape) days. There are also some wig tapes that can last 3 to 6 weeks, but it is not easy to clean your scalp off the sticky residue after removing your wig. Some of this type of tapes are:
Blue tape
Euro Flex tape
Supertape
Keep in mind before using any kind of wig tape, you must clean your scalp. It will take only a few minutes for the tape to stick. You can use your fingers to press them until they stick. Needless to say, you should not use wig tapes and bonding adhesives on your natural hair.
Use bonding adhesives
There are some specific kinds of glue, mostly known as bonding adhesives, that guarantee a more long-lasting holding (up to 3 or 4 weeks!). The silicon-based bonding adhesives are more durable than the water-based ones. Another advantage is, they are economical.
When you want to apply these adhesives on your scalp, like wig tapes, you need to make sure that the area is completely clean. It is also recommended to use some scalp protectors before using the adhesive to avoid allergic reactions. The instructions for using each type of glue come with the product and you need to follow it carefully to achieve the best result. Do not take a shower or exercise for 24 hours after applying the glue.
Although bonding adhesive is more durable than wig tape, it is more difficult and stressful to apply, especially for beginners. You need to make sure that the sticky liquid does not dry before the wig is completely fit on your head. Otherwise, you would have to lift off your hairpiece to use a fresh bonding adhesive. This can shorten your wig's lifespan, as well as waste your time.
Use elastic bands
Last but not least to learn about how men's wigs stay on is elastic band. Some wigs come with elastic bands attached inside them. If not, you can always buy some elastic bands and sew it yourself. However, you need to be careful not to damage the lining and strands when sewing. Fixing your wig with elastic bands is really easy. You just put on your wig and put it in place. The problem with this method is the bands lose their elasticity after a while. So, you need to replace them often.
So, to all men who use or wish to use wigs or toupees, one thing you should not worry about is securing your hairpiece.
Tips to make sure your wig is firmly secured
Now that you learned the most practical methods about how men's wigs stay on, there are some tips that come in handy to make sure your wig is in place and will not fall off or slip.
If you have natural hair, use a wig cap to make sure everything is flattened evenly against your scalp.
If you do not have natural hair, clean your scalp and use some alcohol to remove the oil. Especially, before using tapes and glues.
Choose the base type and the attachment method according to your daily activities.
After putting on the hairpiece and fixing it, shake your head side to side and jump a bit up and down to make sure it is secured.
To sum up
Men's wigs come in different types, each of which has its own strengths and weaknesses. You need to consider your preferences first, to find out which works best for you, and how you can secure it. For some durability is more important, and for others naturality. There are various choices to find one that meets your expectations.
But, do consult with experts before purchasing a hair system. We can help you with that.
Just give us a call.
We can help you find the human hair wigs to suit your taste and style.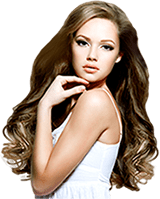 LA OFFICE
CENTURY CITY
1901 Avenue of the Stars, Second Floor
Los Angeles, CA 90067
ORANGE COUNTY OFFICE
NEWPORT BEACH
240 Newport Center Drive, Suite 111
Newport Beach, CA 92660
SAN DIEGO OFFICE
LA JOLLA
4660 La Jolla Village Dr. Suite100
San Diego, CA 92122
NEWPORT HAIR LOSS CENTER
Newport Hair Loss Center gives hair loss sufferers a way to restore their appearance and boost their confidence, whether they are suffering from trichotillomania, alopecia, or are currently going through chemotherapy.
Site Map