Bob Wigs
The vast world of hair wigs has options to suit every specific need. Though you will come across a wide variety of wig hairstyles, one of the most popular as well as common among them all is bob wigs. Over the years, bob wigs have become the go-to wig for all age groups of women. It is obvious from the ever-increasing popularity of bob wigs that they have multiple benefits to offer. Whether you plan to wear a wig to switch to a new hairstyle or cover your hair loss, you should definitely know about different types of human hair bob wigs including bob lace front wigs, short bob wigs, long blonde bob wigs, frontal bob wigs and many more.
In this article, we'll discuss everything you ever wanted to know about bob wigs in order to broaden your knowledge on these products and make it easy for you to select the right bob wig for your specific needs.
What a Bob Wig Means
Also referred to as bobtail wig, a bob wig is a short hair wig with bobs. From its origin in the British courts to becoming a classic female wig, the bob wig has certainly come a long way. Once, it was worn by legal personalities in the courts of Britain. Today, it is worn by women all across the world.
A bob wig can be made either from real human hair or synthetic hair. Two key features that set a bob wig apart from other hair wigs are length and cut. A bob wig has short to medium length and is cut in a straight line to drape the wearer's head. Bob wigs are available in a broad range of styles such as straight bob wigs, curly bob wigs, frizzy bob wigs etc. There is a bob wig to match every face shape, skin color and hair type. At the Newport Hair Loss Center, we bring you the broadest range of bob wigs in different colors, types and styles.
Feel free to talk with one of our wig design specialists to find out more about all the bob wigs our hair loss center has to offer. Our services are available in Newport Beach, San Diego and Los Angeles.
Different Types of Bob Wigs
You will find bob wigs in multiple lengths and styles. The name of a bob wig itself will tell you a lot about what type of wig it is. Here is a look at some of the most popular types of bob wig styles available.
Short Bob Wigs
A-Line Bob Wigs
Graduated Bob Wigs
Layered Bob Wigs
Long Bob (Lob) Wigs
Messy Bob Wigs
Short Bob Wigs
If you have thin hair or suffer from a thinning hair problem, these bob wigs will be an ideal match for your needs. These wigs are designed to add more volume to the face of a woman and provide a natural flow. If you plan for a more youthful look, you can add bangs to short bob wigs. These hair wigs are also known as chin-length because of their length up to the chin all around.
A-Line Bob Wigs
This is what a typical bob wig is like. These bob wigs are a little longer at the front as compared to their length at the back.
Graduated Bob Wigs
These bob wigs have a similar style as that of A-line bobs. What actually distinguishes these hair wigs is more texture and longer layering at the back. A-line bob wigs have shorter hair at the back.
Layered Bob Wigs
One of the most popular types of bob wigs is the layered bob. These wigs are designed by using hair strands of different lengths. Using this style, you can simply transform your appearance. Whether you look for more volume or to enhance the shape, layered bob wigs are a great match. The best thing is that you can have these wigs styled exactly as per need. Just remember to seek the help of an experienced hair stylist or simply head to one of our wig design experts in order to adjust the length and style of the hair wig in a smooth manner.
Long Bob (Lob) Wigs
The term 'lob' is a contracted form of long bob. This bob wig offers multiple styling and packing options. Based on your hairstyle preferences, you can wear it in a ponytail, half bun or leave it as it is.
Messy Bob Wigs
Also termed as shaggy bob wigs, these hair wigs get their name from their messy texture. Not just messy in texture, these wigs are also layed all over for a unique and attractive look. You can wear messy bob wigs in short length or medium length, whichever suits your style and taste.
Bob wigs are available in many more types of styles. You will find long blonde bob wigs, black bob wigs, curly bob wigs, short blonde bob, blonde bob etc. No matter what style you like and look for, the huge variety of bob wigs will never disappoint you. If you want detailed information on all the different styles of bob wigs, get in touch with one of our wig design specialists at Newport Hair Loss Center. Our experts will broaden your knowledge to help you select the right hair wig to add more volume to your face and improve your style and appearance.
Human Hair Bob Wigs or Synthetic?
Bob wigs are made of either original hair or synthetic hair. You may find a third type of hair as well: heat-friendly synthetic. If you are a first-timer, you should understand what kind of looks each of these will offer.
Though high quality synthetic bob wigs can look natural, they certainly come with a set of limitations. All synthetic hair wigs have a ready-made style. This means you cannot style them using various curling and heating tools. Heat-friendly synthetic hair can be styled though. However, human hair bob wigs are always the best bet because they offer an incredibly natural look. Most of all, you can style, color and re-color these wigs as per your needs. Even if you wear it daily, human hair wigs will last for well over a year, but synthetic hair wigs won't. Human hair wigs provide the maximum level of ease and comfort. Bob wigs made of human hair are ideal, particularly if you are dealing with a hair loss or hair thinning problem.
In terms of versatility, human hair bob wigs leave synthetic bob wigs far behind. The only concern here is the budget. Hair wigs made from original hair are more expensive than synthetic bob wigs. But investing in a human hair short bob wig or long blonde bob wig is always worth paying for. At Newport Hair Loss Center, we provide wigs made from 100% unprocessed European human hair. Get in touch with us for details on the variety and cost of these wigs.
Major Lengths of a Bob Wig
Bob wigs are available in various lengths. Given below are the major lengths you will find bob wigs in. Which length is ideal will depend on what kind of appearance you want to achieve as per your facial features.
8 Inch Bob Wigs
10 Inch Bob Wigs
12 Inches Bob Wig
14 Inch Bob Wig
8 Inch Bob Wigs
The length of this bob wig extends up to the chin around the head. If you have a long face, wearing an 8 inches bob wig will make your face look round. Eight inches is a good length for a bob wig. But you should also take into account the style of the wig when going for a particular length. For example, 8 inches can be good for a straight bob wig, but a little shorter for a curly one.
10 Inch Bob Wigs
For women with round faces, a 10 inches bob wig is a good match. This length reaches beyond the chin and up to the wearer's neck. You can wear this specific length to elongate your round face. Again, if you buy a wig with a curly texture, you should go for a little longer, i.e. 12 inches bob wig.
12 Inches Bob Wig
Based on your facial features, you may want to go for a 12 inch bob wig. If you think an 8 inch or 10 inch wig is a bit too short for what you look for, you should go for a 12 inches long wig. You cannot increase the length of a short hair wig, but you can always trim a long one to achieve the ideal length. You can also easily tie up these bob wigs into a ponytail while at work.
14 Inch Bob Wig
For women who look for a wavy bob, this is the ideal length to go for. This length is suitable when you want to try multiple hairstyles. The best thing about these hair wigs is that it suits all types of faces.
If it is the first time you are going to buy a bob wig, you may find it confusing to pick the right length. For expert help and tips, feel free to reach out to one of our experienced wig makers at Newport Hair Loss Center. Based on the specific features of your face and the style you look for, our experts will suggest the most ideal length of a wig to fulfill your exact needs.
Why Women Love to Wear Bob Wigs
Bob wigs come along with a number of advantages. Women of various age groups around the world wear these hair wigs on a regular basis to sport a new fashionable style or to hide their hair loss due to chemotherapy treatments and many other reasons. Given below are some of the main features that make them one of the most popular as well as most common wigs.
Attractive, New Look
The availability of different types and styles of bob wigs makes it easy for women to quickly switch to a new look. Depending on your individual preferences, you can go for straight, curly, layered or messy wigs.
Easy to Style
Human hair bob wigs behave exactly like your own hair. This means you can easily style or color them as per need. With the help of a hairstylist, you can have a bob wig cut to a specific style. You can also color or re-color these short hair wigs with the help of a professional colorist.
Hide Hair Loss Issues
Hair-related problems take away people's self-esteem and confidence. If you have lost your hair partially or completely due to medical or non-medical (hereditary) reasons, you can use bob wigs to cover your hair loss while regaining your lost confidence. At Newport Hair Loss Center, we provide high quality human hair bob wigs, bob lace front wigs and short lace front human hair wigs. These hair wigs look unbelievably realistic and give the scalp maximum comfort.
Save Money on Haircuts
When you have so many styles of bob wigs available, you do not need to visit a hair salon for a new haircut. No matter what style or cut you want, you will always find a bob wig to fit your specific needs.
In addition to these, human hair bob wigs have many more features to offer. For a full list of features, talk to one of our experts.
How to Wash and Care for a Human Hair Wig
It is important to give a human hair wig proper care and maintenance. If you wash and care for your wig in a proper manner, the wig will last for more than a year. Here is what you need to do.
Keep your wig free from tangles. Comb it gently and use a detangling spray to remove the tangles in a hassle-free manner.
Use lukewarm water to wash the hair wig. Use a high quality hair shampoo to massage the wig and then wash it gently.
Buy a good hair conditioner to apply on the wig after the wash. This will keep the hair soft and prevent damage.
Heat-dry the wig only if it is heat-resistant. Otherwise, you should give the hair wig enough time to air-dry.
Avoid treating the wig with excessive levels of heat, as doing so on a regular basis will only weaken the strands of wig hair.
Protect your wig from dust and stain. When not in use, store the hair wig in a sealed plastic bag or the wig box.
Buy the Right Bob Wig
If you want to enhance naturalness, achieve an attractive look and feel great comfort, you should always buy the right bob wig.
Head Size: The wig that you buy should be made to fit your head size. If it doesn't fit your head in an accurate manner, it will not look natural. Never settle for a wig that is either tight or loose. Take your time to find a bob wig that sits on your head in a way that looks perfectly natural and beautiful. Plus, you should match the wig color with the color of your own hair.
Comfort: You will not want to wear a hair wig for too long, if it doesn't offer a high level of comfort. For maximum comfort, you should go for a top quality human hair bob wig in a style of your choice. Bob lace front wigs made from 100% real human hair offers the maximum amount of comfort. These wigs are designed from fine quality material that keeps the wearer's scalp cool.
Once you have found a bob wig that is a perfect match for what you look for, you should get it installed by a professional. An experienced hairstylist will align the wig hairline with your own hairline and blend it in a seamless manner. Some cutting and trimming may also be required for a perfect fit.
Still, Have a Question?
Hopefully, all the above information will broaden your understanding of different types of bob wigs. No matter your face stype, hair color or even age, bob wigs can transform your appearance and conceal your hair loss or hair thinning issues. If you have a question in regard to various styles and lengths of bob wigs, head straight to Newport Hair Loss Center in Newport Beach, Los Angeles, or San Diego. At our hair loss center, you will get to choose a wig from one of the broadest human hair hair wig collections. Our ready-to-wear human hair bob wigs are very popular, as you can wear them right after unboxing.
For your free consultation, you can give our hair loss center a phone call or write us an email using the contact form.
We can help you find the human hair wigs to suit your taste and style.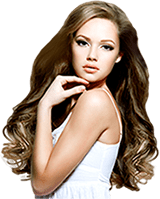 LA OFFICE
Beverly Hills
8383 Wilshire Blvd, Suite 800
Los Angeles, CA 90211
ORANGE COUNTY OFFICE
NEWPORT BEACH
240 Newport Center Drive, Suite 111
Newport Beach, CA 92660
SAN DIEGO OFFICE
LA JOLLA
4660 La Jolla Village Dr. Suite100
San Diego, CA 92122
NEWPORT HAIR LOSS CENTER
Newport Hair Loss Center gives hair loss sufferers a way to restore their appearance and boost their confidence, whether they are suffering from trichotillomania, alopecia, or are currently going through chemotherapy.
Site Map