Human Hair Lace Front Wigs & Full Lace Wigs
The wig is a hair covering that is typically created using human hair or synthetic fibers. Throughout history, the wig has been used to give a person a new hairstyle in seconds. Simply slip it on and you can become anyone you want. If you are new to the prospect of wearing a wig, it's easy to become overwhelmed when deciding which one would best suit you, lace front wigs or full lace wigs
Wigs have not only been used on actors on stage, but also those affected by hair loss. Some women wear wigs for the simple reason that they want a new hairstyle without harming their real hair.
Wigs have existed since the time of the Egyptians, but they've gained quite a bit of popularity over the past few decades. You can now find wigs in every color and style imaginable.
It is important to realize that there are two distinct types of wigs. There are real hair wigs and synthetic hair wigs. Human hair wigs look like natural hair while synthetic do their best to match the look of human hair, but many opt for that stark realness. For this reason, many women choose human hair wigs for their needs.
Human hair wigs have many benefits and tons of choices. Here are a few pointers to help you out when selecting the right wig for your unique style and needs.
Human Hair Lace Wigs
Our hair is a crucial aspect of our overall appearance. This is the very reason hair loss treatments have become a multi-billion-dollar industry. Women particularly value their hair. And, just as women wear makeup to dress-up their faces, wigs allow women to dress up their hair.
By wearing a human hair wig that matches your skin tone, mood, and style, you can give your hair a refreshing new look. You can then switch out your look anytime you desire just by choosing a different wig style.
Wigs can also be good for your natural hair, especially if you're used to blowing drying and chemically treating your hair on a regular basis. Just as our body occasionally needs a break, your hair could use a time out from all the heat and chemicals. Over time, these treatments can do more harm to your hair than good.
By wearing human hair wigs, you can give your hair a much-needed break while still walking around in style. Wearing a wig is also ideal if the damage to your hair is apparent and you need to give it time to heal.
By wearing wigs and not manipulating your hair as much, your natural hair will grow healthier and stronger. So, now you know that wigs are not only good for one's style, they can also protect your hair from harmful exposure, allowing it to grow lusher and fuller over time.
Human Hair Lace Front Wigs for Style
You don't have to have mistreated hair to enjoy wigs. In fact, many people wear wigs because it creates an enticing new look. Human hair lace wigs come in a wide range of styles and colors.
You can select one for a social event or party and choose a completely different type of wig the next night. You are only limited by your sense of style and imagination.
Wearing a human hair lace wig also saves time, since you won't need to spend hours blow-drying, coloring, or styling your hair. And if you're accustomed to spending hundreds at the hair salon every month, using human hair wigs will save you loads of time and money in the long run.
What's a Human Hair Full Lace Wig?
These full lace wigs are also constructed using 100% real human hair. They are put together using a lace cap, which covers the entire head. The human hair is then knotted into the cap to create a natural appearance.
Once the wig is completed, the hair looks as real and natural as can be and can be styled in any manner imaginable, including ponytails, bobs, updos, and even cornrows.
No matter what size you wear, there is a human hair full lace wig that suits your skin tone and style. Once the wig is fitted properly, your natural hair won't move, allowing the hair wig to remain stable, creating a more natural look.
With the ability to create any look, you can enjoy your wig for years. In fact, full lace wigs are versatile and extremely long-lasting.
The Difference in Human Hair Lace Front Wigs
Unlike a full lace wig that is designed to cover your entire head, a human hair lace front wig is only attached to the front part of the head. The strands of human hair are knitted into holes in the lace along the hairline.
While the wig attaches in front, the rest of the wig uses a thicker material. This gives the wigan effect that is very similar to a natural looking hairline.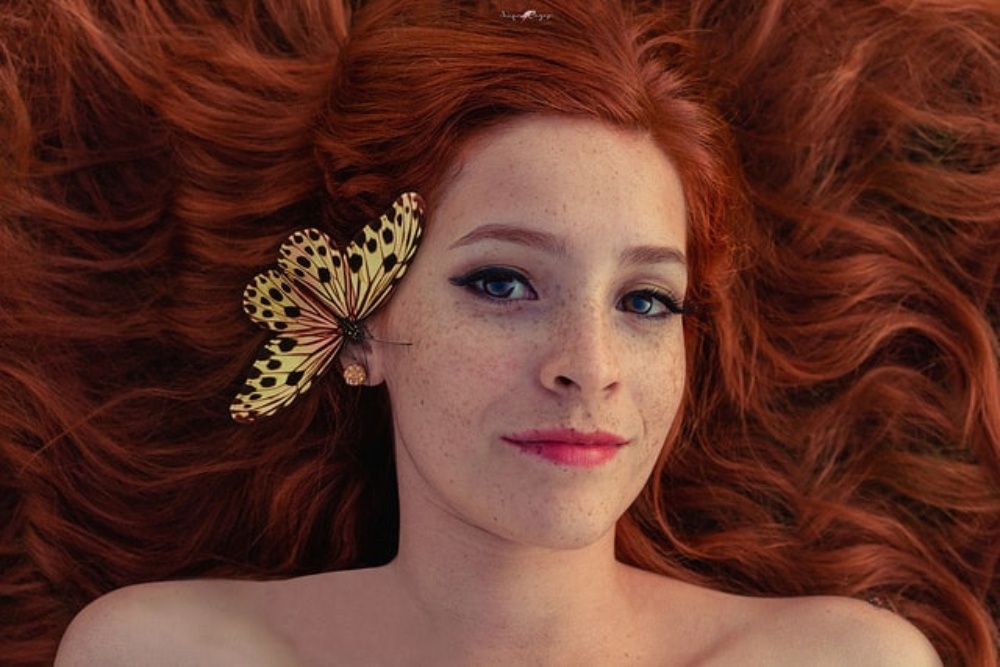 Which is Right for You? Full Lace vs. Lace Front Wigs
If you still can't decide which type of wig is right for you, here are a few more points to consider.
Wig Structure: The major difference between natural full lace wigs and lace front wigs is the way the two types of wigs are constructed.
A full lace wig is designed using a base of complete lace so that it's worn as a cap that covers the entire head. A lace wig, on the other hand, remains attached to the front of the head only.
Style
Full lace wigs are considered more versatile than lace front wigs. With full lace wigs, you can create multiple hairstyles like braids and ponytails. These styles just aren't possible with many lace front hair wigs.
Though it is true that both full lace and front lace wigs look as natural as can be, full lace wigs will allow you to part your hair to suit your natural style.
Still, many women select front lace wigs, as they are more realistic and attach directly to the hairline. In this regard, the best move is to try both types of wigs on to see which one you like best.
Wig Strength
No matter if you choose a full lace human hair wig or front lace human wig, each will hold up for a long period of time. Most wigs today are made using highly-advanced technology, making them incredibly durable as long as they are properly cared for.
If you manage to maintain your wig appropriately, you can expect to wear your wig long into the future.
The Weight of the Wig
Full lace wigs tend to be a bit lighter than front lace wigs. This is due to the fact that full lace wigs have a base made entirely of lace while front lace wigs only have lace at the part that attaches to your head.
The rest of a front lace wig is made of a stronger, thicker material, making it a tad heavier than a full lace wig.
Wig Cost
Human hair full lace wigs can cost more than a human hair front lace wig. You'll notice the reason the moment you try a full lace wig on, as full lace human hair wigs tend to be more detailed, which makes them a bit more labor-intensive, contributing to the higher cost.
What Type of Human Hair Wig Should You Wear?
If you want a brand-new look to your hair, you have many choices. You now also know the primary differences between human hair full lace wigs and those of the front lace design. It all depends on your unique preferences.
Full lace wigs are a tad costlier, but they offer more versatility and are a bit lighter than their front lace counterparts. Or maybe your concern is over budget, so a front lace human hair wig is more your style.
Either way, you're about to entire the exciting new world of wig wearing. Like many women who start wearing wigs, you'll likely wonder why you never started sooner.
20 Reasons Natural Looking Human Hair Wigs are Ideal for Hair Loss Sufferers.
How to Maintain a Human Hair Lace Wig
Because your wig is constructed using real human hair, you'll want to care for it as you would your own natural hair. Whether you've selected a full lace or front lace design, you can extend the life of your wig by treating it carefully. Here are some important tips to do just that.
No matter if your human hair lace wig is stitched along your hairline or it's covering your entire head (front lace vs. full lace), you'll want to make sure it's covered before going to bed.
You can cover your wig with a bonnet or scarf, as this will keep the human hair always looking its very best.
Use a Wig-Friendly Shampoo
Just like the head on your hair needs to be washed regularly, so will your human hair wig. Full lace and front lace human hair wigs need moisture.
You can keep the wig hair clean by using sulfate-free shampoos and conditioners. Using these gentle cleaners will ensure that your wig retains its moisture and remains in tip-top condition for years to come.
Don't Wash Your Wig Too Much
It's recommended that you keep a few wigs in rotation. That's because when you wear a wig excessively, you're going to be required to wash it just as often. All those cleanings can begin to wear on the quality of your wig.
If you wear it daily, for example, two washes a month should be adequate to keep your wig clean. However, keeping a few wigs in the constant rotation will allow for monthly cleanings, allowing you to retain your wig's fresh and bouncy look.
How to Store Your Wig Properly
You'll want to keep your wig in good shape even when it's not in use. You can do so by placing your human hair wig on a mannequin on those days that you decide not to wear it. This way, you can keep the hairstyle exactly as you prefer.
Don't Treat Your Wig with Heavy Oils
It may seem a natural solution to put oil on your wig to keep it looking silky and presentable. However, heavy oils will only damage your wig, as it will lead to building up and a greasy appearance. Stick to sulfate-free shampoos and conditioners to give your human hair wigs the moisture they need.
Read More Tips About Human Hair Wig Maintenance 
Styling Tips for Human Hair Front Lace & Full Lace Wigs
When you opt for a human hair wig, you know you're putting forth a healthy investment. For that reason, take care that you don't damage the wig's freshness, strength, or integrity.
When treating your wig, use professional tools only and refrain from adding any excessive heat. In addition, be careful that you allow your wig to dry before adding any heat for proper styling.
Now that you're well-versed in the strength, versatility, and untold styles afforded by human hair wigs, isn't it time you picked out the best wig for your needs? You have a full line of front lace and full lace human hair wigs at your disposal. What look and style of human hair lace wig will you try out today?
Choose the best quality human hair wigs in Los Angeles and see which style suits you best. Welcome to the exciting world of wearing human hair wigs.
We can help you find the human hair wigs to suit your taste and style.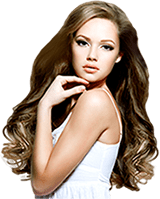 LA OFFICE
CENTURY CITY
1901 Avenue of the Stars, Second Floor
Los Angeles, CA 90067
ORANGE COUNTY OFFICE
NEWPORT BEACH
240 Newport Center Drive, Suite 111
Newport Beach, CA 92660
SAN DIEGO OFFICE
LA JOLLA
4660 La Jolla Village Dr. Suite100
San Diego, CA 92122
NEWPORT HAIR LOSS CENTER
Newport Hair Loss Center gives hair loss sufferers a way to restore their appearance and boost their confidence, whether they are suffering from trichotillomania, alopecia, or are currently going through chemotherapy.
Site Map