Simple Wig Tips & Tricks
Having the right human hair wig and professional stylist is a crucial part of making sure your wig or extensions look the best. Whether you wear a human hair wig or synthetic wig here are a few simple wig tips and tricks.
Human Hair vs Synthetic
Human hair wigs are more expensive than synthetic wigs because they require a custom design and professional stylist to match your color!  Sometimes a custom designed wig may not be in everyone's budget, but don't let that stop you from trying one on. There are pros and cons to both which you can learn about in our blog post Human Hair vs Synthetic.
Who knows you may end up wanting to get both! Choosing what type of wig you are going to wear is crucial for both your comfort and look.
High-Quality Products
Make sure you are using the best products for your human hair wig. Amani features a variety of hair care products and essential oils which are great for your natural hair. Human hair wigs should be washed in cool water with a gentle shampoo and never heat dried!
Take a look at Amani's premier products here.
A Great Stylist!
Having a great hairstylist is one of the most important relationships you will have in your life! When it comes to designing and styling a custom hair wig you don't want to go wrong. Make sure you have open and direct communication with your stylist about what you want, but also listen to their expert advice.
We're here to answer any questions you may have at Newport Hair Loss Center. Please don't hesitate to email us or stop by for a free consultation.
How to Tell Your Stylist What wig You Want
Choosing a human hair can be a daunting purchase in the first place. Let's be honest, it's a big deal! You're going to be wearing your new hair out in public and you want it to look as natural as possible.
In addition to purchasing a wig, you also want to make sure your hairstylist knows how to cut and color your wig perfectly. Having that open and direct communication with your hairstylist is a critical part of making of ensuring that you are happy with your new cut.
Here are a few tips to purchase custom made wigs :
Dress for the style you want
Part of your stylist's job is picking up on your overall vibe and complementing it with a great cut and color. Your appearance radiates your style energy to the world and great hair is the pinnacle of your look! However, your tastes and appearance can fluctuate so be sure to follow this next tip.
Bring Yes and No Photos
This is a must if you are looking to purchase a wig or have your human hair wig cut. Bringing definite "yes" and "no" photos gives your stylist clear rules and examples to follow!
Manage your expectations
Listen, we all have that celebrity that we long to look like, but let's practice honesty! Being honest with yourself and managing your expectations will help you decide what really looks good. The texture, color, age, density, etc., of your hair, will determine what your stylist can realistically do.
Get Into Details
Asking for a trim or bangs can mean very different things. Get into the details of what you want in a wig and how you would like it styled. Don't be afraid to speak up and tell your stylist what you want. On the flip side make sure you listen to their advice and expertise.
Choosing the Right Color For Your Hair & Skin
Choosing whether to purchase a human hair wig, extension, or how to style your hair is tough enough. Now let's choose the color. Having to decide between brown, blonde, red, or even pink is difficult enough without considering the vast spectrum of tones that exist within those hues. On top of that you also much choose what colors work best for your complexion! Are you exhausted already?
Understanding the subtleties of shade and tone can make be the difference between okay hair color and a double-take.
According to Byrdie.com  "It's all about placement, saturation, and what undertones in your skin you'd like to emphasize," says Roxie Darling, coloring guru at New York City's Hairstory. "The decision you and your colorists have to make is which color  would like to bring out in your face."
Here's a crash course on finding the best hair color for your skin!
We can help you find the human hair wigs to suit your taste and style.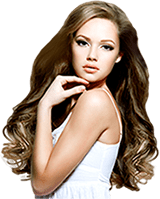 LA OFFICE
CENTURY CITY
1901 Avenue of the Stars, Second Floor
Los Angeles, CA 90067
ORANGE COUNTY OFFICE
NEWPORT BEACH
240 Newport Center Drive, Suite 111
Newport Beach, CA 92660
SAN DIEGO OFFICE
LA JOLLA
4660 La Jolla Village Dr. Suite100
San Diego, CA 92122
NEWPORT HAIR LOSS CENTER
Newport Hair Loss Center gives hair loss sufferers a way to restore their appearance and boost their confidence, whether they are suffering from trichotillomania, alopecia, or are currently going through chemotherapy.
Site Map