10 Tips When Buy Wigs for the First Time
Buying a wig for the first time can be daunting, but you're not alone. In 2019, wig buying has exceeded $415m, which is up nearly 5% since 2014. And, like most who buy wigs, you likely have a specific reason.
You may want to cover hair loss caused by cancer treatment or alopecia, or you might have thinning hair due to stress or trichotillomania. Of course, you may be among those who simply want a new look for an upcoming event or to feel like a million bucks.
Also, mind you, buying wigs is not just an activity for women. Men, too, can buy wigs for male pattern baldness, as well as the same reasons women buy them, for cancer treatments and other necessities. 
Whatever your reason for purchasing a first-time wig, here are ten tips to help you find the perfect and most affordable wig for your needs. 
1- Choose a Custom-Made Wig, Not the "Every" Wig
Walking into any wig store can quickly make you feel overwhelmed. With so many choices, it can be challenging to find the ideal wig for the style and look you want. You might find yourself trying some of them on, but still, you can't find the one that matches the one you hold in your mind's eye.
Wouldn't it be better to buy a custom wig that is made-to-order?
While every-person wigs can help in a pinch and when you're trying to stick to a budget, custom wigs that are hand-made can be created in any style, color, and length.
You may have to pay a bit more, but custom wigs can be tailored to your exact preferences, something that can't be said for those standard wigs you buy right off the shelf.  You also can make a wig from your own hair.
2- Match Your Hair Type
A benefit of buying custom made wigs is that you can achieve a natural look. This is the best alternative if you have been going through cancer treatment or have another cause of sudden hair loss that you are attempting to hide from others. Not everyone needs to know that you lost your hair. Getting a wig that looks like your natural hair is a great way to conceal what only you and close friends and family know is underneath. 
3- Get Your Hair Color or Try Something New
You have immense freedom of expression when you score a custom wig you can be proud to wear. You can get your natural hair color so that no one is the wiser about your hair loss. Or, you can get a completely new color to see how it would look on you. 
Trying a new color of custom wig that makes your complexion and features stand out is a great way to get a new lease on life at an affordable price. 
4- Copy Your Hair Texture or Go a Little Wild
Whether your hair is curly, straight, wavy, or shaggy, you are bound to find a wig that's just your style. If you are attempting to hide your hair loss, you will want to get a wig that looks like your natural hair. Of course, you could also try something new. Curly headed people straighten their hair, and straight-haired people curl their hair. Why go to all that trouble when you can get a custom wig designed with the hair texture you'll love to wear around?
5- Or Try a Brand-New Style
If you naturally have straight hair, have you ever seen how you look like wavy or curly hair and vice versa? You never know when a custom-designed wig will unleash your true inner beauty. If you have never tried another hairstyle before, you might find that a wig in an unorthodox style might be the best for your appearance and confidence. 
6- Shop for Human Hair Wigs, Not Synthetic
If you want your wig to last longer, and to be able to style the hair in the ways you prefer, consider a custom wig. Synthetic hair wigs are limited in the ways they can be styled. For instance, human hair wigs can be washed like your natural hair, pressed and heat-treated, even curled with hot curling irons. 
Synthetic wigs, on the other hand, are limited by the style they are fashioned into. You can't press them or heat them up, as the hair will melt. 
While you can save money by buying a synthetic wig, a custom made human hair wig gives you much more freedom to style the wig in the ways you prefer. 
Synthetic Wigs VS. Human Hair Wigs: Pros and Cons
7- Instead of an Online Wig Store, Buy wigs Local
Search online for cancer patients or alopecia wigs, and you will be inundated with plenty of online selections in all shapes, colors, and styles. 
However, how do you know that the online store will deliver the right wig according to your head size and facial shape? You don't, which is why buying local simply makes sense for the first-time wig buyer. 
8- Consider Additional Wigs for All Occasions
Why buy one wig when you can buy two or three? Many wig wearers keep their options open by having a variety of selections they can wear for any occasion. They may have one for school or work and another for going out on the town or heading out on a first date. 
Having additional wigs lets you choose who you want to be for any and all occasions, giving you the complete freedom your natural hair never allowed you to afford.
9- Be Prepared to Store Your Wig Properly
While you are buying a wig for your first time, consider getting a mannequin head so that you can store your wig properly. This way, you can keep your wig the proper shape and can style it any way you wish without fear of it getting flat or tangled. Ask your local wig store for a mannequin head you can use to keep your wig as pristine as the day you bought it. 
10- Schedule a Custom Wig Fitting
For first-time wig buyers in Los Angeles, San Diego, and throughout Orange County, if you are in the market for a custom-made wig, we encourage you to visit Newport Hair Loss Center. Owner Nazy Curtis is a former breast cancer survivor and wig advocate. By visiting our store, you are sure to find the style, color, and length you want in a custom and hand-made wig.
Schedule a private fitting today with one of our wig specialists and hide your hair loss or create a brand new you with a beautiful wig made just for you.
We can help you find the human hair wigs to suit your taste and style.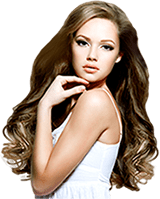 LA OFFICE
CENTURY CITY
1901 Avenue of the Stars, Second Floor
Los Angeles, CA 90067
ORANGE COUNTY OFFICE
NEWPORT BEACH
240 Newport Center Drive, Suite 111
Newport Beach, CA 92660
SAN DIEGO OFFICE
LA JOLLA
4660 La Jolla Village Dr. Suite100
San Diego, CA 92122
NEWPORT HAIR LOSS CENTER
Newport Hair Loss Center gives hair loss sufferers a way to restore their appearance and boost their confidence, whether they are suffering from trichotillomania, alopecia, or are currently going through chemotherapy.
Site Map