5 Tips – Stay Healthy During the Holidays
Stay Healthy- Don't let the 90 degrees plus weather we've been experiencing in Southern California fool you, the holidays are fast approaching! Here in the U.S., we like to kick of Fall and Winter with holiday festivities which translates into a lot of face stuffing! It's easy to fall out of your groove during the winter. The sun shines less, outdoor activities come to a halt, and you starved yourself during summer so why not take a cheat month or two?
While winter gently pushes you into patterns of laziness try to avoid this common life trap!
Staying healthy and in shape is a continual process. It might not always be fun and sometimes it is work, but like most things in life, it doesn't come easily.
Tips to Stay Healthy
Join an indoor sport league
If you don't live in Los Angeles or San Diego where the sun shines 24/7 make sure to find ways to stay active. A great way to stay in shape and socialize is team sports. Join a local indoor sports league! Adult sports league has levels from beginner to advanced.
Go for a walk or run
You'll most likely be traveling for the holidays and your workout routine will be disrupted. Don't let this stop you from working out. Get that run in early or plan to walk with friends and family.
Portion Control
I know it's hard not to go for that second or third helping but follow this simple rule. Once your full stop eating! You can always take home leftovers!
Relax
I know this may seem counter-intuitive, but make sure to relax while you're on holiday too. Take this time away from work and have a breather. The goal in life should be a healthy balance between work and life.
Take your vitamins
It's common for people to get really sick during the winter. Make sure you are taking your vitamins and eating a balanced diet.
Related Posts
The Benefits of Paddle Boarding
Health Benefits of Zen & Meditation
We can help you find the human hair wigs to suit your taste and style.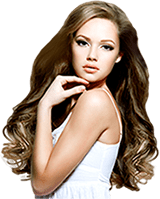 LA OFFICE
CENTURY CITY
1901 Avenue of the Stars, Second Floor
Los Angeles, CA 90067
ORANGE COUNTY OFFICE
NEWPORT BEACH
240 Newport Center Drive, Suite 111
Newport Beach, CA 92660
SAN DIEGO OFFICE
LA JOLLA
4660 La Jolla Village Dr. Suite100
San Diego, CA 92122
NEWPORT HAIR LOSS CENTER
Newport Hair Loss Center gives hair loss sufferers a way to restore their appearance and boost their confidence, whether they are suffering from trichotillomania, alopecia, or are currently going through chemotherapy.
Site Map