Caring for Human Hair Wigs at Home: Washing, Styling, and Storing
If you're using a human hair wig, it is important to learn how to wash, style and store it. The hair products you use on it must be chosen carefully as well. If you follow some easy advice, you can expand its lifespan, and keep it from tangling. Today, you will learn all you need to know about caring for human hair wigs at home.
These methods should be employed for both women's human hair wigs and men's human hair wigs, toupees and hairpieces.
How to Wash Your Human Hair Wig at Home?
Washing a wig in the right way is crucial for its durability and appearance, whether you are using short human hair wigs or long ones. Certainly, it is not that easy to replace real hair wigs. They are relatively expensive and you must spend some time to select the best one that fits well and looks great on you.
The lifespan of human hair wigs varies. If it is used occasionally, it can last for around three years. But if you are wearing it every day, then your wig can last up to a year.
No matter how often you wear it, your natural hair wig will go out of use soon if you do not wash it properly. Take the advice below as part of your care routine.
How Often Your Wig Needs a Wash?
This is obviously a personal matter. However, you should wash it when it really needs it, because washing your wig shortens its durability. So, if you wear your wig almost every day, you might need to wash it every one or two weeks at least. If you want to keep your human hair wig clean for longer, you should:
wear a wig cap underneath
take it off before going to bed
keep it on a wig stand when you are not using it
If you use your wig just occasionally, then you need to wash whenever it seems sticky, dry, thin, dull or it starts to lose its waves and curls.
If you have just bought a wig with real hair and you wish to dye it or style it the way you want, you probably need to wash it first. This is because the wig is usually covered with a conditioner while stocked. This coating is applied to maintain the style and moisture. However, it can affect the new color and make it difficult to style it. So, wash it off.
Check out our realistic human hair wigs here!
What Do You Need for Washing Your Wig?
Using the right tools and products is necessary. Here are some of the important stuff you need:
a wide-tooth comb
a human hair wig shampoo (use color-treated shampoos if needed)
a human hair wig conditioner
a towel
a wig stand (or something that can be used instead of it)
a blow dryer
These are the basic things required for washing and drying.
What Steps to Take When Washing Your Human Hair Wig?
To make it easier, we will go through the washing process step by step.
1. Combing:
Before wetting your wig, you need to use your wide-tooth comb to detangle and comb through the knots. You must start from the ends and little by little go toward the roots. In this way, you will avoid shedding.
2. Rinsing:
Do not submerge it, use a faucet. It is better to use a shower faucet, especially for long-haired wigs, so that the locks do not go down the drain. Do not use hot water. Cold or lukewarm water is recommended. Start to rinse from the roots toward the ends. Make sure the whole wig gets wet. Then get rid of the excess water gently. Do not wring the hair. Keep in mind that the hair does not come with a real scalp!
3. Shampooing:
Use a sulfate-free human hair wig shampoo to lessen the damage to the strands. Do not use a lot of the shampoo, otherwise it will be difficult to remove it from the hair. Gently stroke the hair from the base to bottom. To avoid further damage, do not scrub the hair. When done, use the faucet again to remove the shampoo. Shampoo your wig only once and do not forget to wash inside the cap as well.
4. Conditioning:
Remove the excess water before conditioning. Use a sulfate-free human hair wig conditioner (color-treated if necessary) and apply gently from the mid-shaft downward. Do not use it on the roots and base to avoid shedding. Follow the instructions of the product to see how long you should leave it on the hair. It is usually 1-3 minutes. Then rinse it with cold water the way you did with the shampoo.
5. Drying:
After removing the excess water, put the wig on the towel. Fold the towel so that your wig is covered by it. Then, press it gently to remove the water. Try to avoid making knots by rubbing the towel on the hair! Now you have two options. You may leave it on a wig stand to air dry, or you can put it on a wig stand or hold it in your hand and blow dry it. If you let it air dry, you will not damage it further by brushing and blow drying.
However, you might need to use a blow dryer when you want to style your human hair wig.
How to Style Your Real Hair Wig at Home?
Wig hairstyles are as various as our natural hairstyles. Many people use wigs to change their look easily in just a few minutes. Natural hair wigs are more popular because they look amazingly natural. However, real hair wigs lose their original style as soon as our own hair loses its style. That is why if you are enjoying a quality human hair wig, you also have to learn how to style it. Styling might damage the base and the strands if not done carefully.
What Do You Need for Styling Your Human Hair Wig?
Make sure you have these products before starting.
a wide-tooth comb and a round brush
a foam or canvas wig head
t-pins
a heat-protecting spray
a hairspray
a blow dryer, straightener or curling iron
If you are not sure which products to use on your human hair wig, take a look at our highly recommended products here.
How to Straighten or Curl Your Real Hair Wig?
For real hair wigs, you can use a flat iron hair straightener or a curling iron. But before anything, you need to fix the wig on the wig head and detangle the hair with the wide-tooth comb. Make sure that the wig is dry. Then use your heat-protecting product according to its instructions.
Now you can start curling, waving, or straightening by taking small sections of the hair. Do not use the maximum heat of the device. Besides, try your best not to pull the hair or make knots. For the style to last longer, a hairspray is recommended.
Warning: Do not use straightening or curling irons on synthetic wigs! Most of them are not heat-resistant.
Tips for Caring for Human Hair Wigs While Washing and Styling
Now that we discussed the methods and products to take care of your real hair wigs while washing and styling, here are some more essential tips to pay attention to.
Never use hot water on your human hair wig. Just lukewarm or cool water. Hot water will damage the strands and make them look dry and frizzy. Besides, hot water can make the cap lose its proper shape.
Never use saltwater or chlorine to avoid further damage.
Do not use foam wig heads as a stand if you wish to air dry the wig. They absorb water.
Prevent the cap from being stretched while wet.
It is crucial to use conditioners after every wash. Conditioning the human hair wig helps to maintain the moisture of the strands.
Use wig shampoos. Regular shampoos that we use for our natural hair contain too many chemicals to remove natural oil. These chemicals will damage the real hair wigs and make the strands go dry.
Use some natural oil, such as argon or coconut oils, or moisturizing products whenever the hair looks dry. Do not apply these products and oils on the roots and base.
It is strongly recommended not to wash your wig while wearing it. Also, it is best to avoid wearing your human hair wig while swimming.
Do not comb and brush the hair when it is wet.
Too much hairspray and styling products can harm your hair wig, especially if not washed off for a long time.
Consult with your hairpiece supplier if you want to color the hair. It is better to leave it to professionals.
Be gentle, it is really delicate.
Click here to contact us for a free consultation with our professionals.
How to Store Your Human Hair Wig at Home?
Whether you are using a long hair wig, or a short one, a real hair wig, or a synthetic wig, women's hair wig, or men's hairpiece, you must store it properly. Otherwise, your wig will lose its style and shape. Storing the right way is even more vital when it comes to caring for human hair wigs, because of their more delicate nature.
Follow these tips to extend the wig's lifespan.
Use a wig stand whenever you are not using it.
Clean your wig and brush it before putting it aside.
Make sure the wig is completely dry before storing it.
Secure it on the wig stand, preferably a Styrofoam head, to retain the shape and avoid tangles.
Keep it in a clean, dry place away from a window.
Keep it in a place away from any dust, heat, or sunlight.
If you are traveling, put it in a plastic bag or a box inside out and use a hair net to cover the rest of the hair (if it is a long hair wig). Seal the bag.
If you need to store it for a while, satin or silk bags are recommended to retain the moisture and avoid static.
If you need to fold it for any reason (not recommended), fold it from ear to ear.
Do not sleep with your wig on.
Looking for More Information on Caring for Human Hair Wigs?
At New Port Hair Loss Center, our experts are ready to help you and advise you about any matter regarding human hair wigs, for free. We offer human hair wigs for men and women in different styles and forms. You can also order a custom human hair wig. All we need is your size and your preferences, then you can have a high-quality unique wig made exclusively for you. Our professionals will give you more information about washing, styling, and storing your real hair wigs and toupees.
You may also have difficulties finding the right products for caring for human hair wigs. Our experienced staff will guide you and recommend the best products according to the wig you are using. Pay us a visit (or call us) in Los Angeles (310-991-0087), Orange County (949-322-9555), and San Diego (949-640-4247). It is also possible to ask your questions by filling out this short form. We WILL reply.
We can help you find the human hair wigs to suit your taste and style.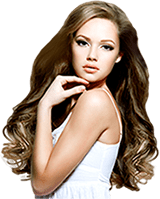 LA OFFICE
CENTURY CITY
1901 Avenue of the Stars, Second Floor
Los Angeles, CA 90067
ORANGE COUNTY OFFICE
NEWPORT BEACH
240 Newport Center Drive, Suite 111
Newport Beach, CA 92660
SAN DIEGO OFFICE
LA JOLLA
4660 La Jolla Village Dr. Suite100
San Diego, CA 92122
NEWPORT HAIR LOSS CENTER
Newport Hair Loss Center gives hair loss sufferers a way to restore their appearance and boost their confidence, whether they are suffering from trichotillomania, alopecia, or are currently going through chemotherapy.
Site Map