Are You Tanning Safely?
The sun is out and the waters warm and that only means one thing! You're going to be getting some sun! During the summer thousands of people flock to Newport Beach to enjoy the beach and bake in the sun. Tanning has become an obsession in modern culture; however, many people are not taking the correct precautionary measures to protect their skin from damage and cancer.
In the 1920s, pioneering designer and fashion icon Coco Chanel popularized the idea of tanning, and the sun started to represent pleasure and relaxation as well as health. Once tans became popular, sunburn was inevitable, and soon the search was on for a product that would allow burn-free tanning.
Being tan is associated with beauty and health in our culture. Many people go to great lengths to get a nice summer glow; however, people also forget to take the correct cautionary measures.
"In a survey conducted by the American Academy of Dermatology (AAD), 80 percent of the 7,100 male and female survey respondents said they had concerns about skin cancer, but 72 percent still found tanned people were more attractive."
Are Tanning Beds Safe for Your Hair & Skin?
Fall is one of the best times to hit the beach in Southern, CA. The tourist crowds are gone and the weather is warm! However, this magic window of beach perfection will only last a couple of months before the grey of winter approaches and temperatures drop. Many people will want to keep that healthy tangoing and turn to tanning beds. So are tanning beds safe to use? The answer is a resounding NO! Indoor tanning is actually illegal for minors in some U.S. states and foreign countries.
According to the American Cancer Society, "UV rays, whether they come from indoor tanning or the sun, can also cause wrinkles, rashes, and dark spots. And tanning is particularly dangerous for the young. According to the Centers for Disease Control and Prevention (CDC), people who begin tanning during adolescence or early adulthood have a higher risk of melanoma, the deadliest type of skin cancer.
According to CDC research, indoor tanning is especially popular among young women and teenage girls. One big reason is they believe they look more attractive and healthy with a tan. Many teens and their parents think getting tan indoors is safer than tanning in the sun. But UV rays damage skin no matter where they come from. The most dangerous types of UV rays can actually change the DNA in cells, which is what experts believe causes most skin cancers. Weaker UV rays, though less likely to cause cancer, are linked to long-term skin damage, including wrinkles and changes in texture."
While staying tan through the winter months may be hard to do if you are not in California please take care of your skin and hair by avoiding tanning salons.
Four ways to get a beautiful tan
1- Exfoliate your skin
Exfoliating your skin removes all of the dead skin cells from the uppermost layer of your skin. This allows your skin to tan evenly. You can scrub or buff away the dead skin cells by doing cost-effective physical scrubs like sugar, oatmeal, and salt with a loofah pad or exfoliating glove. The less build-up of dead skin cells, the more shallow your layer of skin will be, which will make your tan last longer.
2- Wear sunscreen!
Wearing sunscreen can actually help with getting an even and firm tan. Sunscreen allows you to stay in the sun longer and protects your skin from harmful UV rays which cause skin cancer. Imagine searing a fish versus allowing it to cook at a low to medium heat. The same principle applies to your skin. Which leads to our next point.
3- Don't cook yourself in the sun.
Spending hours in the sun without sunscreen is no Bueno! Humans need to be exposed to the sun to get their dose of vitamin D, but after 20-30 minutes people should start to take precautionary measures.
4- Wear a hat or light shirt when you're outdoors
Our face is exposed the most to the sun. To avoid skin cancer and protect your hair from damage make sure to wear a hat whenever it's hot outside. Protecting your skin and hair when you're young will decrease wrinkles as you age and save you trips to the doctor.
Related Posts
We can help you find the human hair wigs to suit your taste and style.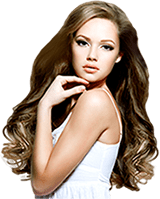 LA OFFICE
CENTURY CITY
1901 Avenue of the Stars, Second Floor
Los Angeles, CA 90067
ORANGE COUNTY OFFICE
NEWPORT BEACH
240 Newport Center Drive, Suite 111
Newport Beach, CA 92660
SAN DIEGO OFFICE
LA JOLLA
4660 La Jolla Village Dr. Suite100
San Diego, CA 92122
NEWPORT HAIR LOSS CENTER
Newport Hair Loss Center gives hair loss sufferers a way to restore their appearance and boost their confidence, whether they are suffering from trichotillomania, alopecia, or are currently going through chemotherapy.
Site Map