Best Products for Your Human Hair Wig and Hair Care
If you plan to keep your wigs looking great for a long time, you need to give it the care and maintenance it deserves.
Synthetic or human hair wigs offer men, women, and kids an excellent way to enhance their fashion or conceal their hair loss. After you have bought a hair wig that suits your specific daily needs, you should also take time to take good care of the wig to keep its brand new look intact. Though the color, texture, and overall quality of a hair wig lose its original state over time, you can certainly prolong the life of your wig by giving it proper care and maintenance.
Read the Wig Care Instructions
Once you have purchased a hair wig, the next step is to go through the instructions manual to properly maintain it. Wig designers and manufacturers explain clearly how exactly you should brush the wig, wash and rinse the wig and whether or not you can use a hairdryer on it.
Since there are different types of wigs, the level of maintenance also varies from one type of wig to another. For example, synthetic hair wigs require very little care and maintenance. On the other hand, a human hair wig demands more attention as this is made from natural hair. So, you need to take care of these wigs in the same way as you care for your own hair. If you are a newbie, you may take a little time before you learn how to wash and care for your hair wig. In fact, caring for your hair wig is as important as looking after the hair underneath it.
Whether you buy your hair wig from a store or a hair loss center such as the Newport Hair Loss Center, you should find out what it is made out of and go through the wig care instructions in a careful manner.
What Hair Care Products to Use
Whether it is caring for the wig or your own hair, you should select the products you want to use with extreme care.
In the market, you will find a broad range of wig and hair care products. But, not all of them deliver as promised. Regular hair shampoo and conditions contain chemicals that can harm the color and texture of the hair. There are special products available for washing and cleansing wigs and natural hair. Wigs made from synthetic hair sustain more damage by the use of such products. Whether you have a synthetic wig or a human hair wig, you should always pick the products from well-known and reputed brands such as Amani Hair Care Products.
Lace front hair wigs and full lace wigs, in particular, require the most attention in terms of the selection of hair care products. So, you need to choose only the best products, which prevent the buildup of external debris into the hair and strengthen and prolong the lifespan of hair without breakage.
Shampooing
Whether it is wig hair or your own hair underneath it, you should apply shampoo on it to get rid of oils and sweat. While you should follow the shampooing process as instructed, it is even more important to choose the product from a reputed hair care brand. Avoid the use of regular hair shampoo, as it can take away the shine and the naturalness of the hair. Using the best product will help you retain the moisture of the hair and give the hair softness as well as sleekness.
BIOTINSYSTEM Shampoo:
Due to long exposure to sun rays, the hair becomes dry and gets dull. Manufactured by Amani Hair Care, this shampoo uses an advanced formula for effective cleansing and strengthening. The ingredients of the shampoo do not just make the hair soft, but they also nourish the scalp and support the growth of your natural hair.
Conditioning
After you have given your wig a proper wash, it still has some water left in it. So, you need to condition the hair using a top-quality hair care product. The best practice is to take a small amount of conditioner in your hand and then work it through the hair in a gentle manner. You should see to it that the conditioner does not reach the cap. Read the wig maintenance manual for more details on how to properly apply conditioner to the human hair wig you have.
MARROCANOL:
This is a high-performance argon oil, which moisturizes the hair and gives it elasticity and shine. The oil has been manufactured using some key ingredients which will improve hair texture. If you find it hard to manage your hair on a daily basis, this product is definitely a must-have.
KERATIN BALSAM:
With this product by your side, it will become fairly easy to prevent the hair from tangling. In addition, the formula will give the hair a natural bounce and shine, which you have always desired.
NATURAL 2-PHASEN-KUR:
When it comes to wearing hair wigs, one of the most common problems is dealing with tangles. Both before and after the wash, you need to keep the wig hair free from knots and tangles. Reasons for wig tangles include dryness, rubbing, sweating, etc. The good news is that there are many branded products, which are specially formulated to prevent knots and wig tangles.
NATURAL 2-PHASEN-KUR is another scientification formulation that is proven to keep the hair tangle-free. The most important benefit of this wig and hair product is that it cleanses and repairs damaged hair. The product contains ingredients, which rejuvenate the scalp and the hair.
Apart from these, there are many other Amani Hair Care products to add more volume and shine to your hair as well as stimulate the skin's nerve receptors. If you plan to give the best treatment to the wig hair or your own hair, you should definitely check out the other products. To get further information on some of the best wig and hair care products, you should visit this page or reach out to the Newport Hair Loss Center in Los Angeles, San Diego, or Newport Beach.
How to Care for Your Own Hair
The purpose of wearing a human hair wig is not to ignore the hair underneath it. While you normalize your life by wearing a wig, you should make sure the growth of your natural hair does not stop.
It is common for wig users to overlook their own hair. Your own hair can sustain damage if you are not giving it proper care and attention. Whether it is the scalp or the hair, you need to keep them hydrated at all times. There are high-quality products to rejuvenate the scalp and add strength to your natural hair. Many hair care products have a special formulation to prevent hair loss. If you are in need of expert advice and tips, it is always best to turn to a professional.
Talk to a Hair Care Specialist
Since the market remains packed with a broad range of hair care products, it can easily become overwhelming to select the best products for shampooing, cleansing, conditioning, and styling natural hair. At the Newport Hair Loss Center, we have hair care specialists who will recommend the best products to keep your wig and your natural hair in wonderful shape.
You can reach out to our Newport Beach, Los Angeles, or San Diego hair loss center via a quick phone call or an email.
Related Posts
We can help you find the human hair wigs to suit your taste and style.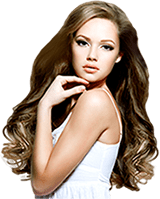 LA OFFICE
CENTURY CITY
1901 Avenue of the Stars, Second Floor
Los Angeles, CA 90067
ORANGE COUNTY OFFICE
NEWPORT BEACH
240 Newport Center Drive, Suite 111
Newport Beach, CA 92660
SAN DIEGO OFFICE
LA JOLLA
4660 La Jolla Village Dr. Suite100
San Diego, CA 92122
NEWPORT HAIR LOSS CENTER
Newport Hair Loss Center gives hair loss sufferers a way to restore their appearance and boost their confidence, whether they are suffering from trichotillomania, alopecia, or are currently going through chemotherapy.
Site Map