Healthy Hair & Skin (Best Vitamins for Skin Hair and Nails)
Wanting to look your best is a natural tendency. Having a beautiful body with glowing skin and hair to match are considered signs of health and attractiveness. The average woman will spend around $15,000 dollars in their lifetime on cosmetics alone. While beauty cosmetics are a helpful addition to you there is no substitute for all-natural beauty. In addition to daily exercise and a healthy diet, there are vitamins for skin, hair and nails to look naturally beautiful.
You should be incorporating these vitamins and foods to keep your hair and skin looking beautiful.
Protein is king! You need amino acids to produce keratin which makes up the cellular structure of your hair and nails. You get your amino acids from protein. Consuming foods like fish, red meat and grain is the most efficient way to get a nice dose of protein. If you can make sure to buy grass-fed meat and organic vegetables. Your body doesn't need extra toxins from factory-farmed meat and produce.
Zinc helps your body maintain a healthy and strong cell division. In nature, symmetry is equivalent to strength and health.
Calcium supports strong bones, teeth, and hair. It is a fundamental nutrient for the body. Make sure to drink your milk!
Magnesium is a helpful mineral that is used by almost all systems in the body. Most people suffer from a lack of magnesium and don't know. Also known to aid in stress relief, magnesium can also help fight against hair loss.
Biotin which is also called vitamin H will help to keep a healthy head of hair. Many doctors will prescribe Biotin to people living with Alopecia.
Omega-3 Fatty Acids are good for you in proportion. Healthy fats from avocados, coconut oil, salmon, etc. are great for the overall maintenance of a healthy body.
Taking care of your body is a full-time job in itself; however, the trick is to turn it into a lifestyle. Don't view diet your exercises and eating habits as a task that must be completed, but as a way of life!
The Benefits of Antioxidants For Hair, Skin, and Body
Antioxidants are substances that are both natural and man-made. They protect your cells from free radicals which protect against cell degradation in the form of cancer, aging, and other diseases. Having a proper diet with key fruits and vegetables helps strengthen your body's ability to fight and prevent sickness and maintain a healthy equilibrium.
There are several benefits to antioxidants. Antioxidants fight oxidative stress and free radicals which are brought on by pollution, smoking, drinking, sunbathing and anything which borders on the side of fun. Antioxidants help with inflammation, increases cell metabolism and blood circulation which is great for your skin.
They help repair skin damage, control acne and keeps your skin looking natural and rejuvenated. Keeping your body rich in antioxidants will help to combat cancer, hair loss and promote overall health.
Supplementing your diet with vitamins is a quick way to incorporate the right nutrition in your body; however, a balanced diet is the best method. Good news! Strawberries, blackberries, and blueberries are high in antioxidants, but unfortunately, you're not allowed to dip them in chocolate.
Watch that sugar intake and make sure you are eating foods that are rich in antioxidants like green tea, berries, spinach, corn, fish, lean meat, fruits, and nuts. Vitamins A, E, and C are essential and vital antioxidants so make sure you are getting your normal dose. When treating your skin make sure to use facial masks and lotions which contain antioxidants, and don't forget that sunscreen!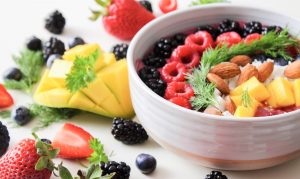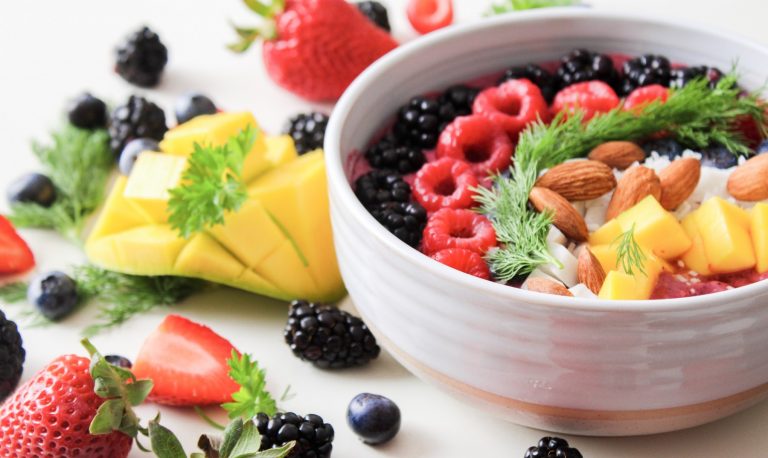 Benefits of Antioxidants:
Fight Oxidative Stress And Free Radicals
Anti-inflammation
Skin Firming
Reduces Acne
Helps with scar treatments
Repairs Sun Damage
Helps Prevent Heart Disease and Cancer
Promotes Hair Health
Induces Blood Circulation
Now that you know the benefits of antioxidants make sure to incorporate them into your daily beauty and health regime!
Best Vitamins For Recovering Hair
While hair loss can result from genetic conditions such as Alopecia, it is a normal part of the aging process. To keep hair beautiful and full make sure to incorporate these vitamins and food groups into your diet.
Biotin
Biotin helps promote healthy hair by increasing elasticity and protect against dryness. There are a few foods that are particularly rich in Biotin.
Brown rice
Green peas
Lentils
Oats
Brewer's yeast
Vitamin A
Vitamin A is an antioxidant. It fights against free radicals and produces sebum, a healthy oily substance that is beneficial for the scalp. These foods are high in vitamin A.
Cod liver oil
Krill oil
Carrots
Spinach
Peaches
Vitamin E
Last but not least, don't forget your vitamin E! Vitamin E is not only good for the skin, but it also increases blood flow and oxygen uptake which helps promote healthy hair.
Beans
Soybeans
Leafy greens
Wheatgerm oil
Nuts
How to Grow Hair Faster
Make sure to get frequent trims. Splint ends break your hair and then can also lead to reduced shine, volume, and smoothness.
Focus on having enough natural oils. Going to the bed with messy hair may seem tempting; however, it is a good idea to give them a quick brush before bed. This way your hairs natural oils are evenly distributed throughout your hair and scalp.
Keep that scalp healthy! Make sure to cleanse and treat your scalp with natural ingredients.
You are what you eat! Make sure you are eating healthy foods like vegetables, fruits, salads, fish, and healthy oils. It may seem counterintuitive, but keep those proteins high.
Watch out for that heat. Blow-drying and curlers can cause damage to your hair. If you need to use a blow dryer keep it to a minimum.
Skip the daily shampoo. This allows your natural oils to build and penetrate your hair.
Add vitamins to your daily diet. You can even find multivitamins designed for your hair and skin!
Related Posts
We can help you find the human hair wigs to suit your taste and style.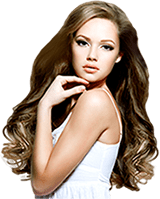 LA OFFICE
Beverly Hills
8383 Wilshire Blvd, Suite 800
Los Angeles, CA 90211
ORANGE COUNTY OFFICE
NEWPORT BEACH
240 Newport Center Drive, Suite 111
Newport Beach, CA 92660
SAN DIEGO OFFICE
LA JOLLA
4660 La Jolla Village Dr. Suite100
San Diego, CA 92122
NEWPORT HAIR LOSS CENTER
Newport Hair Loss Center gives hair loss sufferers a way to restore their appearance and boost their confidence, whether they are suffering from trichotillomania, alopecia, or are currently going through chemotherapy.
Site Map