Mother's Day Hair and Beauty Gifts – Perfect any time of the year!
Mother's day is the perfect time to show your appreciation for the most important person in your life! What better way to show your gratitude than by purchasing mom the best health and beauty products. Here are a few gift ideas to have your mom looking and feeling good on this special day.
You can see all of Amani's top line hair products here!
Free Consultation at Amani
Amani has the best hair professionals in the industry. Schedule a free consultation for you and mom anytime! Our stylists will listen to your needs and provide the best cut in the business. Get the perfect tones, highlights and style to have mom's hair looking full and beautiful. Make sure to tell your mom to expect double-takes because she'll be looking sensational!
Amani Shampoo – Stimulate and revitalize: Amani stimulating shampoo adds softness and shines to dry hair.
Green Tea Face Mask: A green tea face mask is the perfect gift for mom! The antioxidants help improve elasticity and tone of the skin while calming irritation and redness.
Organic Lotion: Provide mom with the best lotions available to keep her skin hydrated during summer. Extra Virgin Coconut Oil, Shea Butter, and Cocoa Butter lotions are amazing and will keep the skin looking youthful a vibrant!
Flowers: Flowers are always a safe bet for Mother's Day. They are an all-time classic so if mom has everything then a bouquet of flowers will be appreciated! Newport Beach Flora carries the highest-quality flowers and they deliver!
Chocolates: What woman doesn't love chocolate? Make sure you buy organic chocolates or her favorite sweets! You can buy the healthiest and sweetest products at your local Mother's Market.
Wine: After a lifetime of caring for you, Mom deserves a drink!
A Day At The Spa: Everyone loves being pampered. Get mom an hour massage and facial at Spa Gregories in Newport Beach. They have amazing specials to help ease the stress of a long day. A spa day never goes out of style.
Last but not least make sure to tell mom you love her every day! This is the best gift you can give her. Make sure to call mom once a day and let her know how much you appreciate her. On behalf of Amani Hair and Newport Hair Loss Center, we wish mom and you the best!
We can help you find the human hair wigs to suit your taste and style.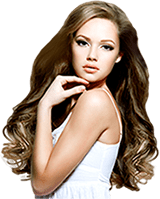 LA OFFICE
CENTURY CITY
1901 Avenue of the Stars, Second Floor
Los Angeles, CA 90067
ORANGE COUNTY OFFICE
NEWPORT BEACH
240 Newport Center Drive, Suite 111
Newport Beach, CA 92660
SAN DIEGO OFFICE
LA JOLLA
4660 La Jolla Village Dr. Suite100
San Diego, CA 92122
NEWPORT HAIR LOSS CENTER
Newport Hair Loss Center gives hair loss sufferers a way to restore their appearance and boost their confidence, whether they are suffering from trichotillomania, alopecia, or are currently going through chemotherapy.
Site Map