Probiotics and Kombucha
Food and drinks that contain probiotics are quite fashionable these days. It seems like everything you pick up from your local health food store contains some form of probiotics, but what exactly are they?
Our digestive system is responsible for the breakdown and processing of food into energy and waste. It is a critical function of the human body. The second largest part of our neurological system is in our digestive tract. This gives a whole new meaning to the phrase "Go with your gut!" Maintenance of a healthy gut is essential for overall health, cancer prevention, healthy skin, and hair.
Our bodies contain both good and bad bacteria. Harmful bacteria attack the immune system while good bacteria aka probiotics help your body absorb nutrients and fight infection while maintaining a healthy body. You will find two common forms of good bacteria in your daily diet:
Lactobacillus, This may be the most common probiotic. It's the one you'll find in yogurt and other fermented foods.
Bifidobacterium. You can also find it in some dairy products.
What exactly is kombucha and why are they selling it at Starbucks?
Kombucha is a beverage that has grown in popularity. It consists of fermented black tea and sugar and is used as a functional food. It hosts many helpful bacteria and yeast that aid in the fermentation process when combined with sugar. After fermentation, kombucha is slightly carbonated and contains vinegar, probiotics, and beneficial enzymes.
There have been several benefits from drinking kombucha and it's a tasty beverage!
Improved Digestion
Weight Loss
Increased Energy
Cleansing and Detoxification
Immune Support
Reduced Joint Pain
Cancer Prevention
Next time you are in the store make sure to incorporate food and drinks which contain probiotics!
Related Posts
We can help you find the human hair wigs to suit your taste and style.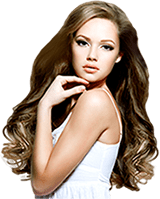 LA OFFICE
CENTURY CITY
1901 Avenue of the Stars, Second Floor
Los Angeles, CA 90067
ORANGE COUNTY OFFICE
NEWPORT BEACH
240 Newport Center Drive, Suite 111
Newport Beach, CA 92660
SAN DIEGO OFFICE
LA JOLLA
4660 La Jolla Village Dr. Suite100
San Diego, CA 92122
NEWPORT HAIR LOSS CENTER
Newport Hair Loss Center gives hair loss sufferers a way to restore their appearance and boost their confidence, whether they are suffering from trichotillomania, alopecia, or are currently going through chemotherapy.
Site Map