How to Style Human Hair Wigs
Human hair wigs are preferred over synthetic hair wigs for a number of reasons. While wigs made from real human hair offer a natural look and feel, they are also in demand for the styling versatility they have to offer. If you are going to buy human hair wigs to cover your complete or partial hair loss, you should definitely find out how to style human hair wigs to complement your look.
After you unpack the wig, you can either wear it as it is or you can customize it to blend with your own hair. Whether you plan to wear the wig on a regular basis or on special occasions, achieving a natural look should always be the goal. If you purchase the hair wig from a hairstylist or a hair loss center, they'll guide you on various ways that you can style your wig.
A human hair wig can be customized to create a natural, curly or pin straight style. You can also apply different colors to a human hair wig, in the same way as you do to your own hair.
Human Hair Wigs vs Synthetic Hair Wigs
Before you discuss multiple ways in which you can style your human hair wigs, let us first understand how these wigs are different from synthetic wigs. When you are going to work with a human hair wig, it is quite useful to become aware of the key features of these hair wigs.
Human Hair Wigs
These wigs are made from 100% real human hair, which can either be processed or raw. The cost of a human hair wig varies from a few hundreds of dollars to several thousand dollars.
If you are planning to achieve an incredibly natural look and feel, you should choose to wear wigs made from real human hair. You'll need to take care of these wigs just like you maintain your own hair. After washing these wigs, you can give them any kind of style that is the best match for your specific needs.
Premium and Remy human hair wigs are considered to be the best quality of hair wigs available in the market. Human hair wigs are not only known for their styling variety, but they also offer choices in terms of color, texture, length, volume, etc.
Provided you treat your human hair wig right, it can last for up to one year or more even if you use it on a frequent basis.
Synthetic Wigs
Made from nylon or synthetic fiber, these hair wigs in different types of shapes and colors. The synthetic fiber that is used to manufacture these wigs varies in terms of quality. Synthetic wigs are pre-styled, which means they are designed into various shapes at the factory.
Since synthetic wigs are not made from real human hair, they are highly affordable as well as ready to wear as soon as you unpack them. Some high-quality synthetics can be styled in different ways but the scope of styling is very limited.
Compared to real human hair wigs, synthetic wigs are low-maintenance. If you take good care of synthetic wigs, they can also last up to one year or more.
Synthetic Wigs vs. Human Hair Wigs: Pros and Cons
Styling a Human Hair Wig: How to Get Started
Human hair wigs enable you to achieve a look and feel exactly as you want. When styling the hair wig, what makes a big difference is the type and quality of tools and products you use.
Here is a quick look at what you'll need:
Detangle Your Hair Wig
These combs are so named because they have thicker teeth. Before you give your human hair wig a wash, you first need to detangle it. If the hair wig that you use is thick or has a large volume of hair, it can get tangled from regular use. So, it should be combed with a wide tooth comb or a paddle brush. You may need to detangle the hair again after washing.
Wash
After the tangles have been removed, you need to give your hair wig a gentle wash with lukewarm water. Apply a good shampoo to the hair wig and put it under the running lukewarm water.
Rinse it a little in a downward direction. Don't forget to rub the inside of the cap while washing. Your human hair wig needs a wash every time after you have worn it.
Apply Conditioner
After you have cleaned the human hair wig, it is time to apply some conditioner to it. Make sure you apply the hair conditioner evenly throughout all parts of the hair – except the root area.
Blow Dry Your Hair Wig
Before a human hair wig is ready to be styled in an effective manner, it needs to be blow-dried. The best practice is to first create two layers of the hair – top and bottom. Take the bottom layer and blow-dry it first. Then blow-dry the top layer in the same way.
Use Heat Styling Tools to Achieve a Hairstyle You Want
Finally, it is time to give your human hair wig a shape as per your specific style needs and preferences. Before you start with heat styling, place your human hair wig on a wig stand. You should never attempt to use styling tools while you have the hair wig on, as it can lead to injuries.
Straighten Your Wig
Divide the hair of your wig into multiple sections so that styling can be done with ease. If you want to straighten the hair, use a flat iron to style each section of hair alternatively.
Focus more on the front pieces as this is the part which catches the most attention. In any case, don't expose your human hair wig to heat for too long, as it can damage the naturalness. When you are done with the heat styling, use hairspray to conclude.
Curl Your Wig
Divide the hair into sections. Now, use the curling wand to style each section of the hair, one by one. Give each section at least 10 seconds to curl before you move to the next section of hair.
Continue until all the hair of your human hair wig has been curled. Don't treat the hair to heat for too long. After the curling has been done, end the styling with a hairspray.
In this way, you can heat-style your human hair wig to create exactly the styles that you are looking for. There are many more ways in which you can customize your human hair wig.
Just remember to prepare the hair for styling with the use of good quality products. For more styling tips and advice on how to part a lace-front wig, feel free to talk to an expert at the Newport Hair Loss Center.
Recommended: Amani Hair Care and Styling Products
With more practice, you can get better at styling your human hair wigs and achieve a wide variety of looks as you want. However, you should always pick the right type of products for proper caring of the hair. Given below are some of the best quality hair care and styling products for your use.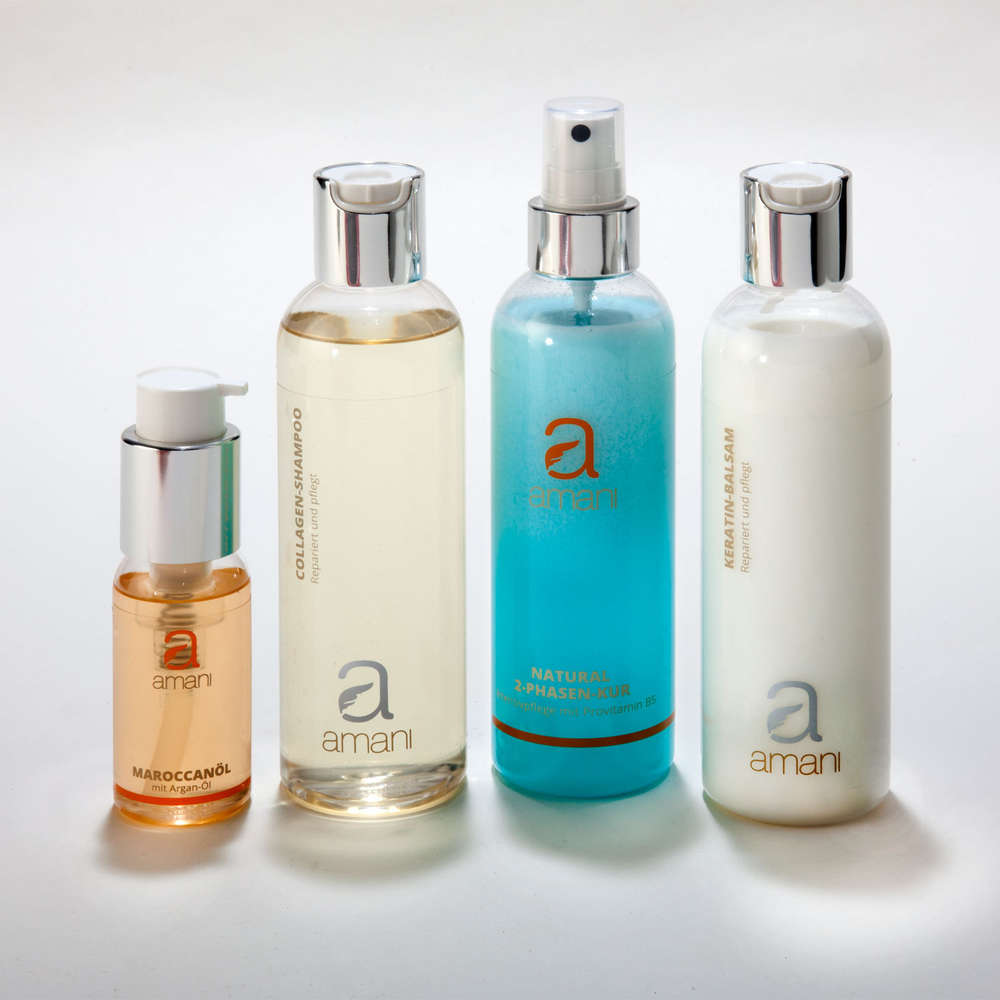 BIOTINSYSTEM™: This product has been manufactured using a cutting-edge formula. Whether you want to cleanse, restore or strengthen the hair, BIOTINSYSTEM is a must-have product for you.
BIOTINSYSTEM™ Shampoo: It is important to keep the hair hydrated at all times. Due to lack of moisture, your hair can get weak and it can also lose its sheen over time. Giving the hair a wash with this advanced shampoo will not only strengthen the hair but enhance its overall look and feel.
STYLING MOUSSE: This is an ideal hair care product for adding volume and shine to your hair. Containing wheat protein and provitamin B5, Styling Mousse is quite popular with hair stylists as well as human hair wig users. This product strengthens the structure and gives your hair a long-lasting hold.
KERATIN BALSAM: When you want to make detangling easy, this is the styling product you should use. Once you apply it, the hair will become bouncy and shiny. Then, it will be easy and quick to remove tangles. Another feature of this product is that it enables the hair to retain its color for a long period.
MARROCANÖL: Human hair can lose its moisture due to exposure to sunlight and lose its actual strength over time. If you are looking for a hair care product to keep your hair well-hydrated, you should get yourself Marrocanol. You can apply this argon oil to style the hair or as a finish to dry hair.
NATURAL 2-PHASEN-KUR: This is a premium quality heat-protecting spray. When you are styling the hair, you need to give your hair protection from the effects of heat.
This vitamin B5 advanced product has been formulated to enrich your hair with the essential nutrients and boost stability. Using this product will give your hair a shiny look and keep your hair free from tangles.
Amani is a reputed hair care brand, which features a wide range of premium quality shampoo, conditioners and essential oils. All these products have advanced formulation for the best care and styling of your hair.
Talk to an Expert Hair Stylist
At Newport Hair Loss Center, we understand that the best products are needed to achieve the best looks. While we specialize in human hair wigs for men, women and kids, we also bring you a wide range of high quality hair and beauty products.
If you are looking for more tips and guidance on various ways to style your human hair wigs or have a question in regard to selection of hair wigs, give our office in Newport Beach or Los Angeles, CA, a phone call now.
Human Hair Wig Maintenance Tips
We can help you find the human hair wigs to suit your taste and style.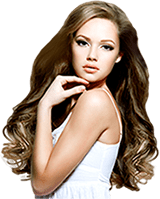 LA OFFICE
CENTURY CITY
1901 Avenue of the Stars, Second Floor
Los Angeles, CA 90067
ORANGE COUNTY OFFICE
NEWPORT BEACH
240 Newport Center Drive, Suite 111
Newport Beach, CA 92660
SAN DIEGO OFFICE
LA JOLLA
4660 La Jolla Village Dr. Suite100
San Diego, CA 92122
NEWPORT HAIR LOSS CENTER
Newport Hair Loss Center gives hair loss sufferers a way to restore their appearance and boost their confidence, whether they are suffering from trichotillomania, alopecia, or are currently going through chemotherapy.
Site Map