Amani Wigs
Your hair helps improve your overall image and is an intrinsic part of your style. Make sure you invest properly in your hair and hair loss treatments. Vidal Sassoon said it best:
Amani Wigs – Don't Stop Dreaming
Don't let hair loss keep you from the life you dream of!
Newport Hair Loss Center with locations in Orange County, San Diego, and Los Angeles is ready to help. Call today for a FREE private Consultation!
Celebrities and Wigs
Celebrities have been known to wear a wig on the red carpet or on screen. Wigs have been a staple of Hollywood fashion beginning with glamour wigs of the 1930s through the 1950s. Human hair wigs have long been associated with glamorous, beautiful, and fashionable.
Nowadays a plethora of stars wear human hair wigs like Lady Gaga, Katy Perry, Rhianna, Pamela Anderson, Katie Holmes, the list goes on. So why are wigs so attractive to celebrities? According to US Magazine, "Wigs are not only a commitment-phobe's dream come true, but they're also a fun way to try on whole new hair color or cut. Maybe even take on a whole new style identity for a bit. They're fun, that's why the stars turn to them to mix things up."
This is the silver lining of hair thinning or hair loss. It provides you the freedom or excuses to start improvising and experimenting with your hairstyle. Hair is not a static item – you have the ability to be creative with your look and style.
Don't let hair loss keep you from the life you dream of!
Related Posts
We can help you find the human hair wigs to suit your taste and style.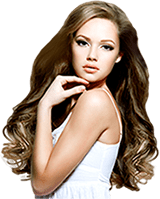 LA OFFICE
CENTURY CITY
1901 Avenue of the Stars, Second Floor
Los Angeles, CA 90067
ORANGE COUNTY OFFICE
NEWPORT BEACH
240 Newport Center Drive, Suite 111
Newport Beach, CA 92660
SAN DIEGO OFFICE
LA JOLLA
4660 La Jolla Village Dr. Suite100
San Diego, CA 92122
NEWPORT HAIR LOSS CENTER
Newport Hair Loss Center gives hair loss sufferers a way to restore their appearance and boost their confidence, whether they are suffering from trichotillomania, alopecia, or are currently going through chemotherapy.
Site Map