Hair Toppers or Wigs? Which One Is Best for You?
Hair systems come in different forms nowadays. While hair wigs are the most common and well-known type of hair system, hair toppers can be more advantageous for some people.
Wigs cover your whole head and change your entire hairstyle instantly, but toppers only cover a small part of the head. There are also various kinds of toppers in the market, like human hair toppers, synthetic hair toppers, hair toppers for men, hair toppers for women, lace-front toppers, etc.
In this article, we introduce hair toppers, how they stay on your head, their different constructions, what are their advantages over hair wigs, and what cases can benefit from a hair topper. In the end, you will be ready to make the right choice between wigs and toppers.
Our hair loss center offers European human hair systems with premium quality. Give us a call to schedule a free consultation session.

Free Consultation
What Are Top Pieces?
Hair toppers are a kind of hairpiece that covers a part of the head, unlike wigs which usually cover the whole head. Half wig, wiglet, toupee, or top piece are also used to refer to this type of hair system. They are used to hide the hair thinning on a specific part of the head (top, front, back, crown, side), or to make the hair look fuller and more beautiful.
Although a top piece only covers the head partially, it comes in different sizes and forms. The head coverage varies based on the size and the form depends on a few factors, such as the materials and the constructions.
Different Sizes of Hair Toppers and How to Measure
When it comes to half wigs, there are part coverage and full coverage (full coverage hair toppers are still different from hair wigs as the cap does not cover the whole head). You can have a topper that only covers one small part of your head or a bigger one.
Some of the standard cap sizes for toppers are
5 x 5″
4 x 5″
7 x 7″
8 x 8″
9 x 9″
To decide what hair topper cap size would fit the area you want to cover, measure the widest and longest part of the area and add 1 to 2 inches to each. You should then choose a top piece that is closest to your measurement.
But of course, you can always order a custom-made topper to get the exact size you wish. Take a look at our best human hair top pieces to see how they can improve one's appearance.
Top Pieces Constructions
Like hair wigs, hair toppers also come in a few construction forms. The topper caps constructions and materials are categorized into three main forms.
Silk top: Silk top wiglets are highly natural-looking because where the hair parting happens looks very much like your scalp skin. However, these caps are a bit heavy and thick.
Mono top: Monofilament tops are thinner than silk tops and as a result more breathable. Usually, the cap is made of one layer, which makes it lay flat on your head. But the parting can look less natural. So, mono tops can be best for covering the crown.
Lace top: Like mono tops, the cap features a really thin and delicate material where the strands are knotted. So, lace top toppers are also light and breathable and lay flat on your head to look more natural. Lace front toppers also create a natural hairline, so they are the best option for front coverage. The only problem with lace tops is they need more care and maintenance.
Therefore, before purchasing a top piece, consider the pros and cons of hair toppers cap constructions and choose the one that will work best for you.
Toupees Styles and Hair Materials
The materials for the hair strands in toupees are the same as wigs; human hair toupees, synthetic hair toppers, and heat-resistant synthetic top pieces.
Without a doubt, human hair top pieces are the most natural-looking toppers that can incorporate into your natural hair very well. Besides, you can style them in any way that you wish, exactly like your own hair, without worrying about heat damage.
However, regardless of the hair and cap materials, there are various styles available to choose from. Except for the classic straight, curly, and wavy hairpieces, you can also get an up-do hair topper (like a ponytail or a curly bun) or a fringe hair topper.
If you need to know more about our women's hair toppers and men's toupees, talk to our experienced wig specialists now by phone call.

Call Us Now!
How Do Hair Toppers Stay On?
One of the major advantages of hair toppers is that they are easy to wear and secure on the head. They mostly come with built-in clips that make the hairpiece stay on by simply attaching it to your natural hair.
However, for those with more sensitive scalps, such as cancer patients, clips can be uncomfortable and even damaging to their natural hair. Using glue or tape to fix a toupee on your scalp may not only be more comfortable for sensitive scalps but also a more permanent option.
Securing Your Top Piece with a Tape
Wig tapes are easy to use but may not be that easy to remove from your scalp. So, when you are deciding on the tape type, take into account the fact that 'the more durable, the more difficult to be removed'.
3M Clear tape and Red tape last between 1 to a few days. But more permanent ones, such as Super tape or Blue tape, can hold your hair topper for weeks.
Using Glue to Fix the Topper on Your Head
Bonding adhesive is another method to secure your toupee for a few weeks. Although they are budget-friendly, using them can be a challenge, especially for beginners. You should make sure the hair topper is in the right place before the glue starts to dry.
Therefore, hair toppers can stay on with clips, wig tapes, and bonding adhesives. Clips are easy to use, but if you anticipate a very active day or a lot of wind, it is better to go with a more permanent method.
To learn more about how wigs and toupees can be secured see "How Men's Wigs Stay on".
How to Make Hair Toppers Look More Natural?
There are a few tips to follow if you wish no one to notice your top piece.
Use natural human hair toppers instead of synthetic ones. Synthetic hairpieces are made from artificial materials and their shine can give them away.
Use half wigs that lay flatter on your head, like mono tops and lace tops.
Choose a topper that matches your hair texture and color well.
Choose a style that looks more natural on you.
Go with lace front wigs if you are using a topper on the front and sides of the head.
Make sure your toupee is securely fixed and that it is in the right place, not tilted.
Maintain and store your wiglet carefully.
You can also visit "Tips and Techniques to Have Natural-Looking Wigs" for more.
How Much Do Top Pieces Cost?
There is a wide range of prices for hair toppers. The cost depends on the construction, material, length, color, and style. Generally, human hair top pieces are more expensive than synthetic ones. However, they last longer and they look much better. So, it is worth the price.
Natural human hair toppers can cost you between a couple of hundred US dollars to a few thousand US dollars. Shorter and darker hairpieces cost less. Also, if they are hand-woven, as opposed to machine-wefted, the prices are higher. The quality of the hair also plays a role in the price. Better quality human hair, like European human hair toppers, cost more.
If you pay more, then you will have a hairpiece that is natural, durable, and tangle-free.
On the other hand, synthetic top pieces are more economical, but they are not as durable and natural-looking. Depending on the topper features, a synthetic hair topper can cost you between $150 to $700.
So, you should expect to pay at least $150 for a budget-friendly topper.
Hair Toppers vs. Wigs: The Advantages of Top Pieces Over Wigs
We have already pointed out some of the differences between a top piece and a wig. Let's take a look at these differences in more detail to figure out which one can benefit you more.
Coverage: Wigs cover the entire head, whereas a toupee only covers a portion of it.
Color and Texture: Although both wigs and toppers come in various colors and textures, for a topper you have to choose something that matches your natural hair in color and texture. Otherwise, it will be noticeable. But for wigs, you have no limitations.
Weight and breathability: As toppers only cover a part of the scalp, they are lighter and more breathable than wigs. This is a blessing in hot and humid weather.
Styling the hair: Some synthetic wigs have style memory, meaning even after a wash they do not lose their style, and you do not need to style them every time you wear them. Plus, your own hair is not showing, so you do not need to worry about styling your own hair. On the other hand, toppers mix with your natural hair, therefore, you may have to style both to reach a natural-looking result. This is especially true if your hair texture and the toupee's texture do not match exactly.
Wearing and Securing: Toupees are much easier to wear, especially if you can use clips to secure them.
Pricing: As the time and material spent on half wigs are much less than on wigs, top pieces cost relatively less.
Overall, if you have not lost almost all your hair and you do not wish to change your look and hairstyle instantly, hair toppers can be more beneficial for you.
Call us to get a quote for our human hair toppers for women, men's hair toppers, and European hair wigs.
If you need to know more about our women's hair toppers and men's toupees, talk to our experienced wig specialists now by phone call.

Call Us Now!
Who Should Wear Hair Toppers Instead of Wigs?
While it is ultimately your choice to use a top piece or a wig, there are certain cases and conditions that a hair topper can be a better option. These include
Those who are experiencing gradual hair thinning: Aging, stress, and certain medical conditions, such as alopecia, chemotherapy, trichotillomania, and thyroid disorders, may result in mild to severe hair thinning and hair loss.
While many would think hair toppers are only suitable for those who are in the initial stage of hair loss, top pieces can cover even the advanced stage, depending on the patient's condition. For example, toppers for frontal fibrosing alopecia completely cover the front and sides of the scalp.
Those who live in warmer areas: As mentioned above, toppers are lighter and cooler. Those who live in hot areas, or during summer, can feel more comfortable with a toupee.
Those who wish to add density and volume to their natural hair: Some people would want their hair to look better by adding some volume and density to the front and crown parts. A human hair topper can look very natural and hard to notice if blended well with your natural hair.
Therefore, anyone with partial hair loss or a desire to have thicker hair can benefit from top pieces, especially in hot and humid weather. However, it is not a good option for those with complete hair loss, as the topper should blend with your own hair to look good and natural.
Get High-Quality Stock or Custom Made Hair Toppers in California
We have reviewed the differences between wigs and top pieces, the hair toppers' advantages, price range, types, and much more.
Hopefully, the information provided here has helped you make the right decision for your hair loss solution. But if not, don't worry. You can count on our experienced hair loss specialists to guide you for free before even making a purchase. You will find out what type of hair system would work best for you based on your condition, lifestyle, and budget.
We offer our free 30-minute consultation in our three branches in Los Angeles (310-991-0087 ), Orange County (949-322-9555), and San Diego ( 949-640-4247). Call to schedule an appointment.
We can help you find the human hair wigs to suit your taste and style.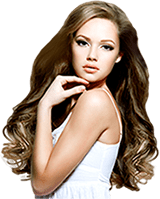 LA OFFICE
CENTURY CITY
1901 Avenue of the Stars, Second Floor
Los Angeles, CA 90067
ORANGE COUNTY OFFICE
NEWPORT BEACH
240 Newport Center Drive, Suite 111
Newport Beach, CA 92660
SAN DIEGO OFFICE
LA JOLLA
4660 La Jolla Village Dr. Suite100
San Diego, CA 92122
NEWPORT HAIR LOSS CENTER
Newport Hair Loss Center gives hair loss sufferers a way to restore their appearance and boost their confidence, whether they are suffering from trichotillomania, alopecia, or are currently going through chemotherapy.
Site Map