Haircare Tips for Wig Wearers: Protect Your Natural Hair Under Wig
People wear wigs for different reasons. Some like to change their look instantly, while others use hair systems to protect their natural hair and scalp. But whatever the reason, you should make sure your wig-wearing habit is not damaging your own natural hair. To help you protect your hair, we have gathered some essential haircare tips for wig wearers.
In our article 'Effective Scalp Care Habits', we explored the techniques wig wearers should use to avoid any scalp issues. The following guidelines will teach men and women to avoid damaging and breaking their real hair while enjoying wearing any type of wig.
Can Wigs Damage Your Natural Hair?
Wigs can cause different kinds of damage, such as thinning, breakage, and dryness, to your natural hair while wearing them or removing them. That is why it is crucial to know how and why such side effects occur and learn and follow some techniques to reduce the chance of hair damage to a minimum.
Below, we first review the most common side effects of wearing wigs and why they happen. Then, you will be reminded of the most important haircare tips for wig wearers to maintain healthy hair under wigs.
1. Wigs Can Put Too Much Stress on Your Hair Follicles and Hairline
Anything that causes tension and stress on your hairline and pulls your hair eventually leads to hair thinning and even bald spots, especially around the edges. This condition is sometimes referred to as Traction alopecia.
Wigs that are too tight and do not fit your head properly, or those that are too heavy, will result in hair loss and Traction alopecia.
2. Wigs Can Make Your Hair Dry
Moisture plays an important role in our hair and skin health. When you wear a wig for a long time, it disrupts the moisturization of your natural hair. As a result, your hair gets dry, brittle, and fragile.
3. Wigs Can Lead to Scalp Issues
In addition to lack of moisture, wearing wigs for extended periods without giving your natural hair a break can harm your scalp as well. This means that your scalp might get itchy or even infected. Dandruff is another common scalp issue in these situations.
4. Improper Wig Attachment and Removal Cause Your Hair to Fall Off
Wearing a wig in the right way is not only essential to look natural but also important in maintaining healthy hair (or scalp). Besides, a proper attachment makes the removal easier as well.
If you pull your natural locks too much when you are securing your wig or removing it, it means you are doing something wrong. You should not pull out some of your hair strands any time you are putting on or taking off a wig. So, do not tug at your wig.
5. Wigs May Cause Friction
Sometimes the wig rubs against your hair frequently and this causes friction. This, in its turn, leads to split ends and hair breakage.
An important factor in causing friction is the wig's materials. Rough materials give rise to friction.
6. Beware of Heat Damage on Your Natural Hair
Heat damage on natural hair means that you do too much heat styling. Frequent use of hair straighteners, curling irons, hair dryers, etc., leads to heat-damaged hair.
Those who use hair toppers (half wigs or toupees that blend in with your own hair) sometimes end up damaging their natural hair because they want to match their hairstyle with their topper's style. Heat-damaged hair loses moisture rapidly and the result is breakage, split ends, and brittle strands.
7. Wigs Can Cause Allergic Reactions
Each part of a wig, including the base and the hair strands, can be made of different materials. Some people might be allergic to the materials or even the hair dyes. Especially those with sensitive skin, such as chemo patients, should be cautious.
If the wig is irritating your scalp, it might cause damage to your hair as well.
8. Improper Wig Maintenance Can Lead to Hair Loss
No matter if you are wearing a real human hair wig or a synthetic wig, and regardless of the other materials used in the wig construction, your wig needs proper maintenance. That is, you should use appropriate products to wash it and condition it. Also, you have to store it in a clean place.
What's more, you should keep your natural hair clean under a wig. Otherwise, your scalp might become a suitable place for the growth of bacteria and fungi. And, as we mentioned earlier, scalp issues will lead to hair issues.
Read 'Washing, Styling, and Storing Your Wig' for more information on gentle handling and maintenance techniques.
Pick up the phone to schedule a 30-minute free consultation session with one of our wig experts.
Call Us Now!
Most Essential Haircare Tips for Wig Wearers
The guidelines below are essential haircare tips for wig wearers, both men and women, who wear wigs on their natural hair.
Choose a wig that fits your head perfectly. Actually, if you can afford a custom-made wig, it will be the best choice to make sure the wig size is suitable.
Opt for a lighter wig. Heavy wigs put a lot of tension on your own hair.
Make sure the wig is not too rough for you and that it is breathable, otherwise it can cause irritation. This is especially important for wig wearers with some skin conditions or other problems.
Ensure the wig does not move a lot on your head and rub against your hair.
Try to give your natural hair breaks by avoiding wearing a wig for prolonged periods.
If you wear toupees, select a piece that is closest in style and texture to your natural hair. Then, you will not need to style your hair to match it with the topper every day.
Keep your natural hair healthy by washing it regularly, particularly before wearing a wig. And, use proper conditioners to maintain the moisture. Keeping your hair moisturized will also reduce friction.
Wash your wig with appropriate products to cleanse it (the whole wig, not just the hair). Make sure the place you store your wig is also hygienic.
Do not wear your wig while it is wet or your natural hair is wet.
Choose the most suitable way for securing your hair system. If you are planning to wear it only for a day, then go with attaching methods that are not long-lasting, such as wig clips. More permanent options for securing your wig are more difficult to remove.
Use a wig cap underneath your wig.
When you are wearing your wig, fixing it on your head, or removing it, be gentle. Do not put any unnecessary stress on your locks by pulling them with the clips or tugging the wig.
Always consult with a wig expert before purchasing one. You can also read 'Our Experts' Guide to Buying a Wig' to learn more.
Frequently Asked Questions about Healthy Hair Under Wig
When customers come to our Hair Loss Center to buy a wig or to consult with our wig experts, they have some common questions and concerns about maintaining healthy hair under a wig. Let's discuss some of these questions below.
Can Wearing Wigs Increase Hair Loss?
If you do not handle it gently, yes. Even if you are already losing hair due to some conditions, such as alopecia or hormone hair loss, you should still do your best to keep your natural hair healthy under your wig. Otherwise, you cannot grow new and strong hair.
Therefore, it is necessary to follow the above-mentioned haircare tips for wig wearers and your wig expert's recommendations.
How Often Should You Wash Your Hair When Wearing a Wig?
The answer depends on a few factors, such as how oily your scalp is, how much you sweat, and if the wig is breathable enough. In any case, you should maintain good hygiene and keep your hair and scalp clean. It is recommended to have a regular plan for washing both your hair and your wig.
How Can You Maintain Your Hair Moisture Under a Wig?
You can use a conditioner or a hair oil regularly. Also, it is good to massage your scalp, especially your hairline, with a natural oil, such as shea butter or olive oil.
How Can You Protect Your Hair from Getting Tangled Under Wig?
If your hair is long enough to braid (like plaits and cornrows), it is a good technique to keep your hair from getting tangled and damaged. Plus, you can sew in your wig to fix it for longer periods and you can sleep with it.
You may also use U-shaped pins on your natural locks to prevent them from moving under your wig and getting tangled.
Another simpler method is to make a little bun at the base of your neck and stretch the wig over it.
How Can You Avoid Scalp Irritation Under a Wig?
As many people who use wigs have sensitive scalps, protecting your scalp against any irritation is an important matter. To do so, wearing a wig cap is strongly recommended. In addition, you should use wigs with lighter, softer, and more breathable materials. Also, natural human hair wigs are less risky than synthetic wigs that are made from artificial materials.
Moreover, as you are keeping your wig and your natural hair and scalp clean, you should make sure the products you are using on your wig and natural hair are standard and suitable for your condition.
Finally, do not forget your natural hair and scalp need air and moisture, so avoid wearing wigs for extended periods.
What Type of Wig Is More Comfortable?
Hand-tied wigs are usually softer and more comfortable to wear and remove. They also look very natural. Most quality human hair wigs are hand-tied.
Those with medical conditions that lead to hair loss, such as cancer, different types of alopecia, and thyroid issues, need to use medical wigs or cranial prostheses. Such wigs are made and designed in a way to minimize any tension and irritation on the scalp and natural hair.
Get the best custom human hair wigs and medical wigs in California. Call for a quote.
Call Us Now!
Our Experienced Wig Experts Guide You in Maintaining Your Hair and Wig
As we reviewed the ways wigs can damage your natural hair, we found out that if you want to wear a wig, it is essential for you to follow the haircare tips for wig wearers to avoid further issues and complications.
However, except for the tips discussed above, a good wig expert recommends some techniques and advice to you which are more specific to your condition. So, purchasing a wig from a reputable wig store is crucial.
Our Hair Loss Center offers a free consultation session with our highly-experienced wig experts to give you a chance to test different hair systems and ask your questions about living with a wig.
Our teams in Los Angeles (310-991-0087), Orange County (949-322-9555), and San Diego (949-640-4247) are ready to offer you our services and products.
We can help you find the human hair wigs to suit your taste and style.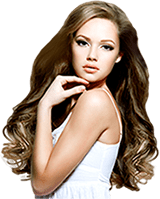 LA OFFICE
CENTURY CITY
1901 Avenue of the Stars, Second Floor
Los Angeles, CA 90067
ORANGE COUNTY OFFICE
NEWPORT BEACH
240 Newport Center Drive, Suite 111
Newport Beach, CA 92660
SAN DIEGO OFFICE
LA JOLLA
4660 La Jolla Village Dr. Suite100
San Diego, CA 92122
NEWPORT HAIR LOSS CENTER
Newport Hair Loss Center gives hair loss sufferers a way to restore their appearance and boost their confidence, whether they are suffering from trichotillomania, alopecia, or are currently going through chemotherapy.
Site Map