What is a Medical Wig (Cranial Prosthesis): How It Benefits Cancer & Alopecia Patients
Losing hair is a quite stressful experience, both for men and women. For people with partial or complete hair loss, hair wigs offer an ideal way to restore the lost charm and regain confidence. Many people also wear wigs simply to flaunt a variety of hairstyles and look gorgeous. There are multiple reasons why people choose to wear human hair wigs or synthetic hair wigs.
But have you heard about medical wigs?
In this article, we'll discuss what a medical wig means, how these wigs are crafted and what benefits they bring to cancer and other patients.
What is a Medical Wig?
Also referred to as cranial hair prosthesis, a medical wig is specially designed for patients who lose their hair due to cancer treatments, Alopecia and other medical conditions. There are many medical conditions that lead to moderate or severe hair loss in men and women. One of the key features of a medical wig is that it is meticulously crafted by experts in a way which doesn't irritate the scalp.
Many medical wigs are designed from 100% real human hair. In comparison to other wigs, medical wigs or cranial prosthesis wigs have an incredibly natural look, which is an ideal match for the patient's own hair and skin tone.
The construction and high quality of medical wigs quickly set them apart from other types of wigs available at a wig store. So, the purpose of a medical wig isn't only to conceal the hair loss of patients, but also offer patients utmost comfort and security.
Medical human hair wigs are often prescribed by doctors for patients who are undergoing chemotherapy for cancer treatment and suffering from other serious medical illnesses.
Examples of medical wigs include cancer wigs, alopecia wigs, and trichotillomania wigs. All these wigs fall under the category of hair prosthesis or cranial prosthesis. Most health insurance plans pay for the cost of these wigs.
Medical Wigs vs Fashion Wigs
There is a vast difference between the construction of a medical wig and a fashion wig. You can easily find a variety of fashion wigs at a nearby wig store and wear them to change your hairstyle. However, medical wigs are crafted in a unique way using construction material of the highest quality.
Women who undergo breast cancer treatment experience hair loss. This is a side effect of the cancer medication. It happens to many people and there should not be any kind of embarrassment. Some women look at their hair loss as a sign of getting treated while others lose their confidence.
If you are a cancer patient, you should never feel low or lose your self-esteem due to hair loss. Human air wigs are available in a wide range and you can always choose one which suits your own hair color, style, and preferences. But, you should keep in mind that a medical wig is not the same as a fashion wig.
When you lose hair due to a medical illness, you should go for medical wigs to achieve your previous look and feel. You'll never want to buy a wig which isn't comfortable and which you will not want to wear on a regular basis.
At the Newport Hair Loss Center, we offer superior quality cranial prosthesis wigs expertly crafted from 100% unprocessed European human hair. Whether you are looking for cancer human hair wigs, medical wigs for alopecia or for trichotillomania wigs, our professionals will take your measurement and design a custom wig exactly as per your head size.
Construction Material: How a Medical Wig is Designed
Take a closer look at a medical wig and you'll see the construction and the quality of the material used. One key feature of this wig is the way its cap is designed. The cap is made from the highest quality of the material. That is why the cap feels very comfortable and soft. Like it has been said before, cancer patients need maximum comfort when wearing a hair wig.
A medical wig is also very easy to put on and take off.
A cancer patient can use the wig in a hassle-free manner. The wig has an elastic band which a patient can use to secure the wig around the head in a proper manner.
The wig uses anti-slip silicon
which means you can go about doing a range of activities while the wig is on. The medical wig offers such security and a perfect fit that you can exercise, swim and participate in sports and games without worrying that the wig will slip.
Read more: Sports Wig, Free Hold Design
The cap material is so fine that it doesn't irritate the scalp.
This is one of the most crucial features of a medical wig. You will hardly find such security and comfort in an ordinary wig or fashion wig. wigs for medical hair loss are designed by experts to feel that way.
Using silk material for the top of the head to make the medical wig look real.
The purpose of using silk material for the top of the head is to make the medical wig look as realistic as possible. The top consists of two layers which include knotted hair and another layer that conceals the knots. The effect is such that the hair appears to be growing from the scalp. Wig makers craft various designs of medical wigs to take care of the specific needs of cancer and other patients.
The wig cap is also meticulously designed.
It has three distinct parts including the French lace at the top, stretch net material in the middle and at the back of the head and poly material at the perimeter. The front portion of the wig cap is made of very thin material and so it remains invisible. The role of the front is to keep the front area properly secure.
Benefits of a Medical Wig
For patients with severe alopecia areata, wigs are used as a treatment modality to improve the quality of life. Alopecia patients use wigs not just as an ornament, but the wigs for them is a life necessity.
Key benefits of medical wigs include:
Breathable: The crown and the sides of a medical wig have stretch net. This special design makes the entire wig breathable. Patients with chemotherapy-induced alopecia and other scalp complexities look for comfort while wearing a cranial prosthesis. So, the entire material used in the wig is soft as well as breathable for utmost comfort.
Invisible: The front of a medical is made from a special kind of material which is almost impossible to detect. So, patients who wear medial wigs can feel confident that people will not be able to notice the wig hair.
Natural Effects: One of the key benefits of wearing a medical wig is the naturalness that the wig brings cancer patients. Skilled wig makers craft the hair prosthesis in a way that it looks like your own hair. The knotted hair is sewn into the wig cap with great skills and effort.
Easy to Maintain: Equipped with some useful tips, you'll be able to manage your wigs quite easily. Adhere to the manufacturer's guidelines and use the right type of styling products and tools to keep your medical wigs in excellent condition for a long time. At the Newport Hair Loss Center, you'll find a wide range of top quality shampoos and hair conditioners for the care of your wigs.
Positive Effects on Patients: Regardless of the type of medical wig you choose, wearing these wigs will make you feel good and boost your self-esteem. Medical wigs are not known for mere cosmetic effects. Various studies have shown that cancer and other patients who wear cranial prosthesis experience a positive effect on psychosocial aspects and enjoy their lives like before.
Whether you are a breast cancer patient or suffer from other health conditions that have resulted in moderate or severe hair loss, wearing cranial prosthesis is the ideal way to deal with the trauma. All you need to do is find a wig that is a perfect fit for your head size and a great match for your skin tone.
How to Choose the Best Medical Wig
If you are planning to use a hair wig to cover your chemotherapy-induced hair loss, you should broaden your knowledge about different types of hair prosthesis and learn how to choose the right wig for yourself.
Match Your Current Hairstyle: When looking for a hair prosthesis, you should go for a style which is a good match for your current style. During a consultation with hair loss experts, you can talk about your specific requirements and they'll craft a wig which is a perfect compliment to your own hair.
Try a New Look: Many patients look to achieve a totally new look. In this case, you should be very careful about what type of style and color you are going to choose. Have a private consultation with a professional to find out what kind of new look will look best on your skin tone and personality. You can also take pictures of a hairstyle that you would like to wear.
Get a Low-Maintenance Wig: For cancer patients, it can be hard to wash or style a hair wig several times every week. When you need a medical wig, you should look for a type of wig which requires the least maintenance.
Know How to Care for the Wig: When wearing a medical wig, what you need to focus on is proper alignment. It is not difficult to wear a wig. However, you should definitely know how to wear the wig in the correct position. If you align the wig properly, you'll be able to create an extremely natural hairline. In fact, wearing the wig properly will make the wig hair look better than your own hair.
At the Newport Hair Loss Center, we help cancer and other patients choose the most ideal wig for their hair loss. Our experts will discuss what your needs are in a private setting and offer you a perfect wig that you can wear on a regular basis or on special occasions as per your specific needs.
Are You Looking for High Quality Medical Wigs?
If you are about to undergo chemotherapy treatment or are already experiencing hair loss due to breast cancer or other medical illness, medical wigs offer you the most ideal way to cover hair loss. Wigs for medical hair loss or cranial hair prosthesis are available in a wide range of natural-looking styles.
Guided by a hair loss expert, you can find a hair wig that gives maximum comfort and even looks better than your own hair. At the Newport Hair Loss Center, we provide cancer wigs, alopecia wigs, trichotillomania wigs and custom wigs both for adults as well as kids.
Whether you plan to have a similar look as per your current hairstyle or achieve an entirely new look, you should head over to any of our centers in Los Angeles, Newport Beach or San Diego for a private consultation. Our hair restoration solutions have helped people across the globe live a better, happier life. Let us help you improve your everyday life as well.
Give our office a phone call or send us an email to schedule your hair loss consultation and find out how our experts can help you.
Related Posts
The Magic Of Cancer Wigs For Chemo Patients to Restoring Self-Esteem & Beauty
We can help you find the human hair wigs to suit your taste and style.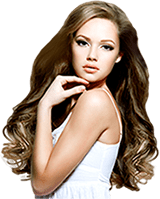 LA OFFICE
Beverly Hills
8383 Wilshire Blvd, Suite 800
Los Angeles, CA 90211
ORANGE COUNTY OFFICE
NEWPORT BEACH
240 Newport Center Drive, Suite 111
Newport Beach, CA 92660
SAN DIEGO OFFICE
LA JOLLA
4660 La Jolla Village Dr. Suite100
San Diego, CA 92122
NEWPORT HAIR LOSS CENTER
Newport Hair Loss Center gives hair loss sufferers a way to restore their appearance and boost their confidence, whether they are suffering from trichotillomania, alopecia, or are currently going through chemotherapy.
Site Map