The Benefits of Paddle Boarding
Stand up paddleboards (SUP) seem to be everywhere these days, in the bay, out in the ocean, you're local surf break, and there's a good reason for this surge of popularity. Despite looking cool and relaxed while getting a solid workout in paddle boarding has numerous health benefits.
Improved balance. Standup paddleboarding requires significant control of your core and leg muscles.  Water is constantly shifting underneath the board and it takes quite a bit of focus and strength to keep that boarding stable.
Low impact. Standup paddleboarding is very low impact; it's a form of exercise that you can do at your own pace. It's particularly helpful to do when recovering from an injury. Make sure to consult your doctor first.
Full body workout. Stand up paddleboarding is a full body workout. It is a great upper body workout and your core and legs will be burning after a good session.
It's fun! Paddleboarding is tons of fun! Who doesn't like gliding on top of the water during a beautiful day?
It's a social activity. There are numerous clubs and events hosted for stand up paddleboarding.  It's also a great activity for the kids and family.
Reduced stress. Exercise has been shown to significantly reduce stress and anxiety. "Reduced stress and anxiety you say? Sign me up!"
Related Posts
We can help you find the human hair wigs to suit your taste and style.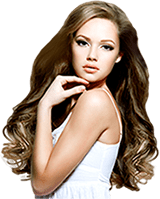 LA OFFICE
CENTURY CITY
1901 Avenue of the Stars, Second Floor
Los Angeles, CA 90067
ORANGE COUNTY OFFICE
NEWPORT BEACH
240 Newport Center Drive, Suite 111
Newport Beach, CA 92660
SAN DIEGO OFFICE
LA JOLLA
4660 La Jolla Village Dr. Suite100
San Diego, CA 92122
NEWPORT HAIR LOSS CENTER
Newport Hair Loss Center gives hair loss sufferers a way to restore their appearance and boost their confidence, whether they are suffering from trichotillomania, alopecia, or are currently going through chemotherapy.
Site Map