Wig Care Tips and Wig Trends for Fall and Winter 2023
Your wig can be affected by the elements, weather conditions, and even air pollution. But it should not stop you from looking your best and having fun with your wigs. Therefore, you should follow some wig care tips to prevent your wig from damage and maintain its health and good look.
In this article, we will go over some tips to take care of your human hair wigs or synthetic hair wigs in different weather conditions in fall and winter. In addition, we explore some wig trends for winter and fall 2023. And, in the end, we will answer some of your commonly asked questions about wearing wigs in different seasons and conditions.
To protect your natural hair wig and your own hair better in different conditions, use our haircare products. Should you have any questions about how to use these products, call us.
Wig Care Tips to Protect Your Hair System in Fall and Winter
Fall and winter mean a dryer and colder air with sudden changes in weather conditions. Therefore, wig wearers have to adapt their wig care routines to these new conditions. This not only extends your wig's lifespan and maintains its appearance, but also helps you feel more comfortable and confident.
The following wig care tips are tailored specifically for using your hair system in fall and winter.
Dealing with the Dryness
As the air gets dryer and colder, both your scalp skin and your wig lose moisture and become dryer. So, it is necessary to moisturize your scalp and the wig.
To avoid the itching and discomfort of a dry scalp, you should moisturize it with a scalp oil or a moisturizer before wearing your wig. Just make sure that the product is lightweight and non-greasy. For example, jojoba oil and argan oil are two of the best natural oils that can keep your scalp hydrated.
In addition, you can hydrate the hair fibers of your wig by using a lightweight non-alcoholic leave-in conditioner or a moisturizing spray. However, any product you use should be wig-specific to avoid damage.
Protecting Your Wig in Wind, Rain, and Snow
You should shield your wig properly from harsher weather conditions and the elements, otherwise, it can get tangled, sloped, dry, wet, and damaged. Follow the guidelines below.
Wear a hood, scarf, or hat to protect your wig from the elements.
Use a winter hat, such as wool or fleece, that does not cause friction.
Do not wear tight hats on your wig.
Try shorter wigs, as longer ones can get tangled in the wind or under a hat.
Avoid using excessive heat to style your wig. This adds to its dryness. Instead, try heatless styling methods, like braiding.
Try to keep the washing frequency to a minimum to avoid further dehydration and damage.
Pay more attention to its proper maintenance and storage. For example, use a wig stand, especially if you are not going to wear it for a long time. Besides, make sure the place is not hot and humid which can affect the shape of the wig.
Use anti-static sprays to minimize static electricity which can be caused by dry air and winter clothes.
Use a wig brush or a wide-tooth comb to detangle the knots. You should do it very gently and try not to pull or snag the hair fibers. Also, you should start from the ends and little by little move up towards the roots.
Prevent your wig from sliding or moving around due to hats, scarves, or the wind by using a combination of methods to secure your wig. Using only wig clips is not a good idea in fall and winter.
Avoid getting your wig wet in rain or snow. If it happens, try to dry it as soon as possible, with low heat, to prevent frizz and tangling.
Choose a More Suitable Wig Type for Colder Seasons
As you know, there are various types of wigs based on the material of the fibers, the construction of the wig, and the style. While each type has its own pros and cons, when it comes to seasonal changes, some factors should be considered for a more comfortable and natural-looking experience. Therefore, keep the following considerations in mind when choosing the right wig type for fall and winter.
Wear a wig cap to fix your wig more securely on your head. Additionally, it can help to keep your head warmer, particularly for those with little or no natural hair and those with sensitive skin.
Synthetic wigs are known to be better for cold and dry seasons mostly because they have style memory and you do not have to worry about losing their style under a scarf, hat, or even when they get wet in the rain. However, most synthetic fibers are not heat-friendly and if they get wet you have to air dry them.
Also, only high-quality synthetic wigs are suitable for fall and winter because they are prone to tangling, frizz, and developing static cling.
Human hair wigs lose their style faster, exactly like your own natural hair. However, you can style them more easily and use a hairdryer in case they get wet.
In addition, real human hair wigs, especially Remy hair, look more natural, they are more durable and less prone to tangling and frizz.
If you feel cold, you can opt for wigs with warmer materials or wigs with higher hair density. However, they may not be as comfortable as lighter and more breathable ones, like lace-front wigs. In addition, high-density wigs are more difficult to style and fix. So, the best solution to keep your head warm is wearing a wig cap.
Long Wigs or Short Wigs, That Is the Question!
Obviously, selecting the style of your wig is completely a matter of personal preferences. However, you should know about the advantages and disadvantages of each one to make an informed decision and take care of your wig better in colder seasons.
Longer wigs are more versatile because you can style them differently and look more natural. Also, they can be fixed more easily. In addition, they can keep your head and neck warmer. However, tangling and frizzing are common problems with long and extra-long wigs, that can happen as a result of wind and wearing hats and scarves. So, they are more difficult to maintain.
On the other hand, with short wigs, you do not usually worry about frizz and knots. In addition, it is easier to wear a hat with short wigs as there is not much of a style to be lost, especially if the hat is comfortable and soft. But you cannot experiment with different hairstyles and enjoy a new look every day.
To sum up, while short hair wigs are more comfortable for fall and winter, you will lose the versatility of style offered by long hair wigs. And, no matter what type of wig you opt for, the most important thing is to follow the wig care tips above to maintain your wig better in cold weather.
Wig Trends for Fall 2023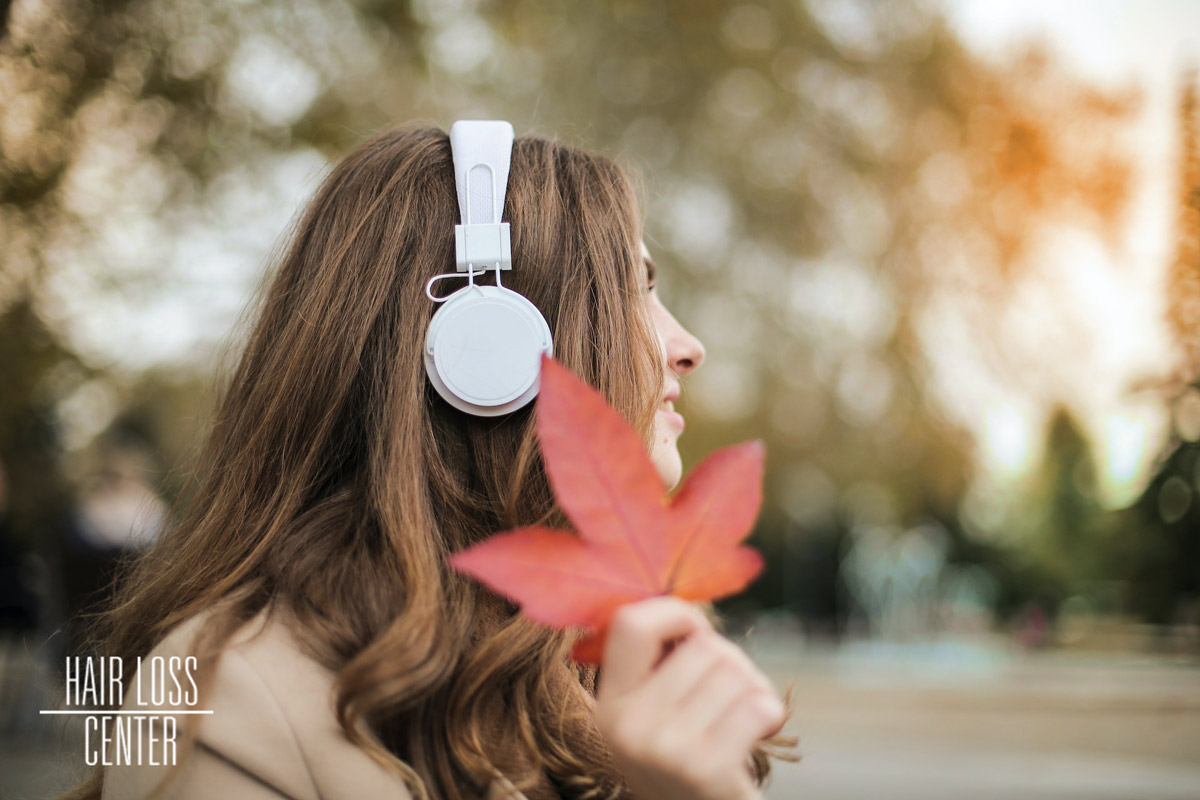 Color: To have an autumnal look, warm and rich colors are in style during fall, including fiery red, reddish brown, chestnut brown, and auburn. Also, highlights and lowlights can look more natural and add richness and depth to your wig.
Style: Textured and wavy styles are typically more popular in fall because they create volume and make you look better in a wet season. And, if you do not worry about tangles, longer hair can add movement and drama to your look.
Wig Trends for Winter 2023
Color: Natural colors, especially brown, are usually more popular in colder weather because they look warmer and deeper. However, if you like to stand out, you can go with bold colors, especially warmer ones, such as red and copper.
Style: Short bob haircuts are easier to maintain in cold weather since they are less susceptible to tangles. Besides, fringes are fashionable again because we do not sweat in cold weather, so it is the best time for fringe styles.
FAQs about Wearing Wigs in Different Weather Conditions
As wearing wigs in various weather conditions and climates is a big concern for wig wearers, in addition to the wig care tips above, we have asked our wig experts to answer some of the most common questions regarding protecting a hair system against the elements and harsh conditions.
FAQs about Wearing Wigs in Different Weather Conditions
As wearing wigs in various weather conditions and climates is a big concern for wig wearers, in addition to the wig care tips above, we have asked our wig experts to answer some of the most common questions regarding protecting a hair system against the elements and harsh conditions.
What Are the Challenges of Wearing Wigs in Summer?
Hot and humid weather means you will sweat more, therefore, you should wash your wig more frequently. In addition, direct sunlight not only damages the materials but also fades the hair color. So, you should avoid sun exposure by wearing a scarf or a hat.
To learn more about dealing with summer challenges for wig wearers read 'How to Be Cool and Comfortable While Wearing Wigs in Summer'.
How Can Cold Weather Damage My Wig?
Cold and dry weather makes the hair fibers dry and brittle, so using a conditioner to hydrate the wig is necessary. Also, static electricity makes the hair frizzy. This can be prevented by using anti-static products specifically designed for wigs.
In addition, your scalp can feel itchy and uncomfortable under a wig in dry weather. So, you should not forget to moisturize your scalp before securing your hair system. The wig care tips in previous sections can help you maintain your wig properly.
How Can I Keep My Wig from Blowing Off in the Wind?
While it is not that probable for a wig to fly off by the wind, it can slip or move around. To avoid this problem on a windy day
Wear a wig cap,
Use wig adhesives or tapes to attach the wig to your forehead and its sides,
Use wig clips around your head to secure it even more.
So, a combination of methods should be used to make sure the wig stays on perfectly in the wind. However, if you are caught in a storm and strong wind, cover your wig with a hat, scarf, or even your hands.
In addition, it is recommended to braid your long hair wig or tie it up in a ponytail to prevent tangles and knots.
What Happens If My Wig Gets Wet in Snow or Rain?
First, you should try to prevent this from happening by using an umbrella, a scarf, or a hat. But if you are caught in rain or snow without any of them and your wig gets wet, you should dry it off as soon as possible to prevent it from becoming frizzy. However, excessive heat can damage the fibers, so use the cool setting of your hair dryer or let it air dry on a wig stand.
Besides, it is a good idea to wash it before drying it. And, do not forget to use a suitable conditioner.
Does Air Pollution Affect My Wig?
Yes. Air pollution can affect the shine and color of your wig. Moreover, the harmful chemicals make the hair fibers brittle and more prone to breakage. So, it is recommended to cover your wig with a scarf and wash it properly. Plus, as pollutants make the hair dry keep it hydrated by a moisturizer or a conditioner.
Can I Wear a Winter Hat on My Wig?
Yes. You can wear a winter hat, like a wool hat, that is not too tight or too loose.
Find Any Type of Premium Human Hair Wigs at Our Hair Loss Centers in California
We have reviewed the most important wig care tips to assist you in maintaining your wig better in different weather conditions during fall and winter. In addition to these tips, wearing a high-quality hair system is essential to feel more comfortable and have a simpler maintenance routine. For example, a tangle-free wig or a Remy hair wig can cost more, but you do not have to worry much about knots and tangles.
Our Hair Loss Centers in Los Angeles (310-991-0087), San Diego (949-640-4247), and Orange County (949-322-9555) offer the best quality human hair toupees, hair pieces, and wigs for men, women, and kids. Just call to schedule a 30-minute free consultation session with our experienced wig experts.
We can help you find the human hair wigs to suit your taste and style.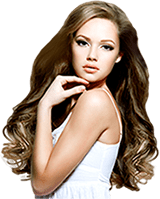 LA OFFICE
Beverly Hills
8383 Wilshire Blvd, Suite 800
Los Angeles, CA 90211
ORANGE COUNTY OFFICE
NEWPORT BEACH
240 Newport Center Drive, Suite 111
Newport Beach, CA 92660
SAN DIEGO OFFICE
LA JOLLA
4660 La Jolla Village Dr. Suite100
San Diego, CA 92122
NEWPORT HAIR LOSS CENTER
Newport Hair Loss Center gives hair loss sufferers a way to restore their appearance and boost their confidence, whether they are suffering from trichotillomania, alopecia, or are currently going through chemotherapy.
Site Map