Cool and Comfortable Wearing Wigs in Summer
Hair wigs are useful in many ways. They give you an attractive, new look as well as protect your natural hair. Most of all, hair wigs prove to be an ideal solution for anyone who is looking to conceal their hair loss. You can wear hair wigs while you wait for your fallen hair to grow back. Which is more, you can style and shape a wig to perfectly match your head size and skin color.
But the big question that many people ask is whether hair wigs are hot to wear. This is a valid question and every hair wig wearer should stay well-informed. If you feel uncomfortable wearing a particular type of wig, what can you do to stay cool and comfortable? There are different types of wigs, and all products are not the same. If you plan for a joyful experience, you should find out as much about various types of wigs and their construction as possible and select the right wig for your needs. At Newport Hair Loss Center, we like to educate every client and answer their key questions in regard to hair wigs as well as provide the highest quality of realistic human hair wigs for men, women and kids.
Do Hair Wigs Make You Feel Hot?
It depends on exactly what type of wig you wear. Based on how they are constructed, some wigs can make you hot in summer.
When you want to buy a wig, you should either do some research in advance or seek the help of an expert. Wigs can be made from synthetic hair or original human hair. The lace material used to construct the wig can vary in terms of quality and weight. All these things will play a key role in how exactly a wig is going to make you feel. The trick is to find the most ideal wig to suit your specific needs. Low quality and loose hair wigs will make you hot and uncomfortable.
Therefore, you should always select a hair wig made from natural human hair and the finest quality of lace material. Most of all, you should make sure that the wig is exactly the size of your head.
Types of Wigs:
Finding the Right Type of Wig for Utmost Comfort
First timers will likely have a hard time finding the right wig for their needs. The world of hair wigs is diverse and huge. In order to choose the most ideal product for your fashion or hair loss needs, you need some expert help or advice. Let us enlighten you on some of the basics of various hair wigs.
Ready-to-Wear vs Custom Wigs
Ready-to-wear or readymade hair wigs can be worn right after unboxing. This means the wigs come pre-styled already. These wigs are available in a wide variety of styles and shapes to fit individual needs. Apart from some simple and small trimming, you don't need to do anything with these wigs. The products come all complete with caps, straps, and a pre-cut style.
Based on your specific needs, you can also opt for custom wigs. If you are in search of an option that is more customizable and created exclusively for you, it is a good idea to head to a hair loss center and have a perfect hair wig designed after consultation with a wig design specialist.
At Newport Hair Loss Center, we provide both options. Whether you look for a ready made hair wig or a custom wig, you should head straight to any of our three locations: Newport Beach, San Diego, or Los Angeles. Post-consultation, our highly skilled wig makers will use 100% European human hair and the finest quality of base materials to craft the most ideal wig for you. Since custom wigs are specifically made to suit the specific needs of a client, you will find these wigs very lightweight and cool and comfortable to wear in summer.
Full Lace Wigs vs Lace Front Wigs
In a full lace wig, the lace sits over the entire portion of the head. Real human hair is knotted into the lace with hands. A lace front wig is provided with lace to cover only the front portion of the head.
Each of these hair wigs is designed to suit different needs. If you are just starting with wigs, it is better to try lace front wigs first. Lace front wigs are simple to install and are sometimes more comfortable than a full lace wig. Whether you should buy a lace front or a full lace wig also depends on how much hair you have lost and how much hair you still have on your head. Wearing a hair wig for several hours in a row can make you feel uneasy or uncomfortable – unless you wear a top-quality wig that is constructed from lighter base material and correctly installed.
Human Hair Lace Wigs (Full & Front): Everything You Wanted to Know
Knots Used in Wig Construction
Each type of wig is constructed in a different style or pattern. You will find different types of knots in the design of a wig.
For example, a "single knot" means that the knot used in the construction of the hair wig has been tied a single time and both hairs run back through the knot. Likewise, you have "double knot", "direct inject knot" and "V-loop knot." How many knots are there tells you how the hairs are looped back or injected into the base material. If you are a first time buyer, you may not know much about the different knot patterns used in the design of different types of wigs.
For details on knot types and which one is ideal for you, feel free to talk to one of our wig makers at Newport Hair Loss Center. Find out how types of knots vary the features of a human hair wig.
Types of Base Material
To stay cool and feel a high level of comfort, you should pay attention to the type of base material as well. Different base materials include welded lace, Swiss lace, single monofilament, double monofilament, etc. When it comes to creating highly realistic hair wigs, the base material plays a key role. The right base material allows the scalp to breathe and stay cool. Based on how much hair you have on your head, you need to choose the right type of material.
Wigs and Summer:
How to Stay Cool and Comfortable
Provided you invest in the right type of hair wig, you will not face any comfort issues except during the hot weather. If you plan to go outdoors during the summertime, you should follow some useful tips in order to stay cool and comfortable in your wig. Here is what you need to do:
Go for Short Wig Styles
During warmer months, it becomes difficult to handle long hair. If you plan to avoid damp and sweaty hair, you should choose hair wigs that are short in length. Keeping hair above the neck is an effective way to remain cool and comfortable when the level of temperature shoots up. Bob wigs are an ideal choice when you want time outdoors during the summer season.
Bob wigs are available in a wide variety of styles including short, A-line, graduated, layered, messy etc. Read about bob wigs in detail including their different types, lengths and how to give them proper care.
Choose a Lighter Color Hair Wig
It is a well-known scientific fact that darker colors absorb more heat than lighter colors. That is exactly why people prefer wearing light-colored clothes during the hot and sunny weather. Therefore, you should choose to wear lighter colored hair wigs in order to stay cool and feel comfortable in summer.
It is a good idea to wear different shades of brown in lieu of black or dark-colored hair wigs. You can also wear bold colors such as green, violet, yellow, red or orange hair wigs as these colors absorb less heat.
Wash Your Hair Wig Regularly
Hair wig design specialists suggest that you do not wash your hair wig frequently, as it can take a toll on the quality of the wig. Contrary to this, you should wash the wig on a frequent basis during summertime.
Excessive oils and sweat gather on the base material of the hair wig. If the wig does not get frequent washes, the amount of deposits increases. As a result of this accumulation, the wig cap feels heavier and hotter. Generally, you are asked to clean your human hair wig after wearing it 8-10 times. During warmer months, you should try to give the hair wig frequent washing so that it feels light and keeps your scalp cool. Synthetic wigs should also be washed regularly.
To take proper care of your human hair wig, you should use hair care products from trusted brands such as those from Amani. Best sellers from Amani include BIOTIN SYSTEM™ Serum, BIOTINSYSTEM™ Shampoo, Derma Roller, STYLING MOUSSE, MARROCANÖL etc.
Opt for the Most Breathable Wig Caps
It is the wig cap that sits on your head. When it comes to scalp comfort, the design of the wig cap plays a significant role. Different types of hair wigs have different wig cap constructions. To remain cool and experience the highest level of comfort during the warmer months, you should go for wigs with hand-tied wig caps. Compared to traditional wig caps, hand-tied wig caps are provided with built-in breathability features for the scalp to remain cool.
Everything About Wig Caps
At Newport Hair Loss Center, we provide alopecia wigs, thyroid wigs, cancer wigs and human hair wigs for men, women and kids with the coolest cap constructions to keep you cool and comfortable in summer.
Choose a Hair Wig with Lace
One useful way of staying cool and comfortable in a wig during summer is to wear a human hair lace wig. Hair wigs that use lace material make it easy for the scalp to breathe. You should not go for just any lace material, but the finest quality of lace as it is softer and lighter. Most of all, the highest quality of lace is so thin that it blends with the hair in an incredibly natural manner.
Our hair loss center offers a broad collection of full lace human hair wigs and frontal lace human hair wigs for men, women and children. Talk to one of our specialists for more details on these real hair wigs.
Limit the Use of Styling Tools
Wigs made from original human hair can be shaped, styled and colored exactly as per the individual needs. European human hair moves, flows and feels just like your own natural hair does.
Though you can style human hair wigs using tools such as curling iron and flat iron, you should limit this during the warmer months. If you place a warm wig on your head, you will become hot and uncomfortable. Regular use of styling tools makes the wig feel hot over your head as well as inhibits the production of oils, which in turn, will make the hair dry and dull. If you plan to stay cool and experience great comfort and extend the longevity of your hair wig, you should try to avoid using styling tools during summertime as much as possible.
Use Accessories to Your Advantage
Wearing accessories such as headbands, hair clips and sunglasses is also a good way to beat the heat and stay cool during summer.
When you wear your hair wig, use a headband or hair clip to get the hair out of your forehead and face. In this way, you will not just remain cool and comfortable, but you will also enhance your look. Likewise, you can make a ponytail to keep the hair above your shoulder and neck. Wearing sunglasses will also help you keep the forehead cool and feel comfortable in the hot weather.
Still Have a Question?
Certain hair wigs can make you hot and comfortable, particularly during the hot weather. But you don't have to sacrifice your wig for that. All you need to do is select the most ideal type of wig in terms of type of hair, length, base material quality, cap construction etc. Hopefully, the tips shared above will help you a great deal in finding the perfect hair wig for your needs. If you still have a question or want hand-crafted wigs made from 100% original human hair, head over to Newport Hair Loss Center in Newport Beach, Los Angeles or San Diego.
For your free consultation, you can either call our phone number or send us an email using the contact form on our website.
We can help you find the human hair wigs to suit your taste and style.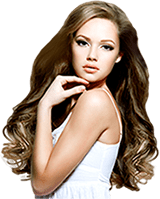 LA OFFICE
CENTURY CITY
1901 Avenue of the Stars, Second Floor
Los Angeles, CA 90067
ORANGE COUNTY OFFICE
NEWPORT BEACH
240 Newport Center Drive, Suite 111
Newport Beach, CA 92660
SAN DIEGO OFFICE
LA JOLLA
4660 La Jolla Village Dr. Suite100
San Diego, CA 92122
NEWPORT HAIR LOSS CENTER
Newport Hair Loss Center gives hair loss sufferers a way to restore their appearance and boost their confidence, whether they are suffering from trichotillomania, alopecia, or are currently going through chemotherapy.
Site Map