Hair Wigs: Lichen Planopilaris Hair Loss Solution
The causes of hair loss in men and women can range from genetic disorders, hormonal imbalances, and medical conditions to normal aging. The pattern and type of hair loss also vary from one affected person to another, depending on the specific cause that leads to the problem. Lichen Planopilaris is a chronic scalp condition, which affects both women and men. However, this scalp condition, which is a form of lichen planus, is more common in women. People affected by Lichen Planopilaris experience permanent hair loss on the scalp.
What is Lichen Planopilaris?
Lichen Planopilaris is a rare inflammatory condition, which affects the scalp and causes permanent hair loss progressively.
This is actually a skin disorder. When it affects the scalp, the affected woman or man starts to lose their hair in small patches. The condition leads to inflammation and causes damage to the hair follicles. In this scarring alopecia (CA), the immune system of the person attacks the stem cells which give life to hair follicles. As a result of this, the hair follicles sustain damage and hair begins to fall. The bald patches also become scarred, hence the name scarring alopecia.
Lichen Planopilaris Symptoms
The symptoms of Lichen Planopilaris are not the same in all individuals. Different people experience slightly different kinds of symptoms. However, loss of hair and appearance of bald patches is very common.
Usually, the hair loss condition impacts the vertex and the crown area of the scalp. In many affected persons, scaling around the periphery is noticed. Many people with this disease experience pain, itching and redness of the scalp. Some kind of discomfort is usually associated with this condition.
Though many individuals affected by this condition do not experience any symptoms at all, others do. People may experience:
Itching
Burning sensation
Redness
Discomfort
Tenderness
Scaling towards periphery
Hair loss due to Lichen Planopilaris starts gradually. But it continues to expand and cover more scalp regions over time. Small bald patches can grow and merge together to larger bald areas.
Types or Forms of Lichen Planopilaris
Many affected women and men experience itching burning sensation and pain while others remain asymptomatic.
Lichen Planopilaris has three forms or subtypes:
Classic Lichen Planopilaris:
Also referred to as follicular lichen planus, this form creates bald patches on the scalp.
Frontal Fibrosing Alopecia:
This specific form receding frontal hairline. The frontal scalp gets scarred as a result. Sometimes, frontal fibrosing alopecia also affects the eyebrows of the affected person.
Graham Little Syndrome:
It is a very rare form of Lichen Planopilaris. When it attacks the scalp, it is called Cicatricial Alopecia. It causes inflammation and permanent hair loss with scarred scalp. Graham Little Syndrome can also affect other parts of the body, resulting in non-scarring Alopecia.
It is yet to be understood what actually causes these conditions. But each of these forms attack and damage the hair follicles in the same way. First, the conditions irritate and scar the hair follicles. Then, the affected person sees the appearance of bald patches as hair continues to fall.
Who is at Risk?
The development of Lichen Planopilaris can be seen in people of all ages. However, it is young women and men who are affected the most. The number of children and elderly getting affected by this condition is very low. Particularly, the inflammatory scalp condition affects women who are aged between 40 and 60 years. In many cases, the development of the condition occurs along with Lichen Planus. From as much as is known till now, it is autoimmunity which causes this disease. But it is the most common reason for scarring alopecia.
Lichen Planopilaris is not actually a hereditary disorder. However, the culprit is said to be certain genes. Compared to other hair loss or scalp conditions, the development rate of this condition is lower.
Lichen Planopilaris in Women
Lichen Planopilaris a rare scalp condition. However, it is the most common reason for scarring alopecia in young adults.
The inflammatory scalp complexity mostly affects adult women of up to 60 years. As per a Mayo Clinic study, the typical Lichen Planopilaris or LPP patient is a female of 60 years. Affected female patients have symptoms such as burning, inflammation, scaling and erythema. The study further revealed that almost 50% of the patients had comorbid autoimmunity as the underlying cause.
Lichen Planopilaris is often associated with thyroid diseases as well as high rates of anxiety, depression, skin cancer etc. Compared to the general population, the rate of skin cancer in LPP patients is higher.
Why Lichen Planopilaris Treatment is a Challenge
Treating this inflammatory scalp condition is a challenge for the very reason that its exact cause remains still unknown.
According to the analysis of some dermatologists, Lichen Planopilaris develops due to an autoimmune disorder. The immune system of the affected woman or man starts to behave in an abnormal manner. The autoimmunity ultimately begins to attack the stem cells, the lifeblood of hair follicles. Destroyed stem cells take a toll on hair follicles and hair begins to fall off in patches.
Hair loss due to this specific scalp complexity is usually permanent. Any treatment can hardly reverse the condition. However, the best practice is to give more attention and care to the scalp to minimize discomfort. Since there is little scope for the regrowth of lost hair, the focus should remain on stopping the progression. While you are getting treatment to stop the progression, you should wear hair wigs to cover the hair loss. Human hair wigs, made from 100% natural European human hair are most ideal to cover the hair loss and look great.
How is Lichen Planopilaris Diagnosed?
If you suspect you have developed Lichen Planopilaris, you should head to a skin specialist. The dermatologist will conduct a series of tests to find out whether you are affected by this scalp condition.
The dermatologist will diagnose the condition using a number of clinical, histological and pathological examinations. Once the test results are in, the doctor will be able to give a conclusive diagnosis. In addition to other tests, the doctor will most likely conduct a biopsy as well. Plus, he or she will confirm through tests whether you have underlying Lichen Planus, a form of Lichen Planopilaris. After a conclusive diagnosis, the ideal course of treatment will be determined.
Does Lichen Planopilaris Cause Permanent Hair Loss?
Yes, it does. The hair loss due to this scalp complexity cannot be reversed. However, the progression of hair loss can be controlled. It is important to detect the development of the disease at an early stage.
What are the Risk Factors?
Middle-aged women are at the most risk for developing Lichen Planopilaris. Studies tell us that the disease is more common in Caucasian adults, in comparison to other ethnic populations around the globe.
Individuals with a Hepatitis C infection may also develop Lichen Planopilaris. Other factors that may lead to the development of this chronic scalp condition are some specific medicines and toxins. People who sustain severe scalp injuries may also get this autoimmune disease.
Hair Wigs: Ideal Solution to Cover LPP Hair Loss
People diagnosed with Lichen Planopilaris look for effective ways to conceal their hair loss and bald patches. While you are undergoing treatment for the diseases, you should consider wearing hair wigs.
Thanks to evolving technologies, you now have a wide range of hair wigs to exactly suit your specific hair loss needs. Whether your scalp complexity is in the early or advanced stage, hair wigs enable you to partially or fully cover the scalp. The best among all is human hair wigs, which are specially designed for LPP patients to minimize discomfort and restore the previous look.
At the Newport Hair Loss Center, we specialize in designing human hair wigs for Lichen Planopilaris patients, both women and men. Our goal is not to interrupt your medical treatment, but offer you a viable hair replacement solution, so that you can get back your self-esteem and confidence and go about your normal lives like you did before. If you have been diagnosed with LPP and it is stable, you should reach out to one of wig design specialists for consultation. Our hair loss center operates in Los Angeles, San Diego and Newport Beach.
With a prescription for scalp prosthesis or wig to cover your LPP hair loss, the insurance provider will provide you coverage. All you need to do is submit your proof of payment to the insurance company and they will reimburse the amount. Get in touch with your insurance provider to confirm coverage.
Still Have a Question?
If you have an additional question or need more clarity on hair loss problems due to Lichen Planopilaris, you should feel free to talk to one of our specialists at the Newport Hair Loss Center. Our experts will educate you on your specific patchy baldness as well as recommend the best coverage solution. Apart from LPP human hair wigs, we also offer human hair wigs for alopecia, trichotillomania and cancer patients. All our hair wigs are constructed using 100% natural human hair as well as the finest quality of materials. To schedule your free consultation, you can give us a quick phone call or shoot us an email using the contact form.
We can help you find the human hair wigs to suit your taste and style.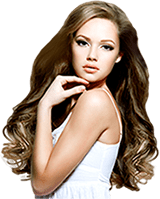 LA OFFICE
CENTURY CITY
1901 Avenue of the Stars, Second Floor
Los Angeles, CA 90067
ORANGE COUNTY OFFICE
NEWPORT BEACH
240 Newport Center Drive, Suite 111
Newport Beach, CA 92660
SAN DIEGO OFFICE
LA JOLLA
4660 La Jolla Village Dr. Suite100
San Diego, CA 92122
NEWPORT HAIR LOSS CENTER
Newport Hair Loss Center gives hair loss sufferers a way to restore their appearance and boost their confidence, whether they are suffering from trichotillomania, alopecia, or are currently going through chemotherapy.
Site Map