All You Need to Know About Human Hair Wigs
Human hair wigs are gaining in popularity all over the world. No longer do you have to rely on your own hair when it comes to owning a new look or style. Likewise, those experiencing hair loss can restore their hair to any length, color, and texture using a customized piece made just for them.
Whether you want to reinvent your appearance, or you have thinning hair or complete hair loss, a human hair wig is just what the stylist ordered. Here is all you need to know about human hair wigs, the solution to hair replacement you have been waiting for.
What is a Human Hair Wig?
The 100% human hair wig is the answer wearers everywhere have been waiting for. There have been many materials used for realistic pieces over the years.
In most recent times, animal hair and synthetic materials have been used to manufacture wigs of all types. While these materials make the wigs affordable, they don't necessarily look as natural as the wearers would like.
Today, it is common to see men and women wearing authentic natural hair wigs that look and feel just like the real thing that can also be colored and styled anyway you prefer.
What is a Human Hair Wig Made Of?
As the name implies, human hair wigs are made from actual human hair that is collected carefully so that each cuticle is intact. Each strand is then hand-woven a stretchable cap that is worn over the head.
Great care is taken so that the cuticles and strands are aligned with one another. Realistic natural parts can be created, and other hair effects, just like you find on real human heads the world over.
The caps used in the wig manufacturing process can be created from silk, lace, mesh, and other materials. The caps are designed to hold the wig in place and to allow for maximum comfort while the hair is being worn. The higher the cost, generally speaking, the more comfortable the wig.
Make a Wig from Your Own Hair for a Friend or a Relative who is a Chemo Patient.
What is an Aamani Human Hair Wig?
Amani is like a quality seal on a human hair wig. The hair is not only of the finest blend but also that the cuticles are intact. This allows the wig to be laid uniformly and evenly, just like natural human hair. When you buy an Amani wig, you know you are getting the best feel and appearance for your money.
Where Do Human Hair Wigs Come From?
Ever since the first human hair wigs were invented, collecting hair for wig manufacturing has become a big business. In the beginning, manufacturers would collect combings, which are hairs that fall out naturally at the end of the natural lifecycle. Today, wig makers prefer hair that is grown purposefully for the use of wig manufacturing.
Much of the hair used in wig making comes from Italy, as it tends to be the most desirable as far as color and texture are concerned. Other colors and textures are purchased from areas like Germany, Spain, France, China, India, Malaysia, Brazil, and Japan. Amani Hair comes from Germany, Italy, and Spain only.
In most cases, women enter into a contract with manufacturers to grow and sell their hair. After cutting the hair, each strand is treated with a formula that strips the outer cuticle layer.
This treatment process is necessary for making the hair more manageable. Wig makers have been known to pay $80 per ounce or more for virgin hair, which implies that the strands have never been dyed or permed. Each wig has an average of 4 ounces of hair.
What is a Wig Cap and What Are Capless Human Hair Wigs?
Most wigs come with a cap that is worn over the head and that each strand is sewed into. Human hair wigs come with three cap constructions.
Everything about wig cap that you need to know
What is a Full Lace Human Hair Lace Wig?
These wigs come with caps that are made of comfortable lace that fits snugly against your scalp, allowing for the most realistic part that can be placed anywhere on the head.
What is a Front Human Hair Wig?
This type is common with alopecia hair loss and hair thinning. Like the full lace wig, the front cap allows you to freely part your hair. If you prefer deep parting, you can customize the size of the part-line, the deepest parts being around six inches.
Human Hair Lace Wigs (Full & Front): Everything You Wanted to Know
What is the Cost of a Human Hair Wig?
Human hair wigs vary widely in cost, depending on the brand you buy, and the quality of the materials used in the manufacturing process. The lower end of the price range tends to hover around $800 while the costlier brands run $3,000 or more.
Medical Wigs Insurance Coverage Guide
What Color Are Human Hair Wigs?
The fun part is that you can find them in almost every color imaginable. Various shades of brown, black, blond, and red are available, and you can even get custom-made colors to show off your unique style.
How to Wash a Human Hair Wig
The best part about a human hair wig is that you can wash it just like you would your natural hair. We recommend that you wash your wig while it's on a plastic mannequin head. This helps the hairpiece retain its shape while preventing the threads from becoming inverted through the cap.
Wash it with a mild shampoo and conditioner, while taking care not to get the conditioner in the roots of the wig. Instead, work the shampoo and conditioner down each strand, taking care not to pull too hard. Then, rinse the wig thoroughly.
Failing to do so can lead to product buildup, which is one of the leading causes of wig hair loss. You can keep your wig looking terrific and performing optimally by washing every 3 to 4 days, or more frequently if you wear it daily.
How to Style, Curl & Straighten Human Hair Wigs
Another significant benefit of wearing a human hair wig is that you can style it whichever way you prefer. You can crimp your locks, curl them, or tie them up in a ponytail.
If the wig is made of Remy hair, you know the stands are uniform, so they will flow just as naturally as if the hair belonged to you.
Can You Color Or Dye a Human Hair Wig?
Yes! Unlike synthetic wigs, you can color a human hair wig fairly easily. You don't even need any particular products or tools. You can use the same hair color from the same manufacturing and utilizing the same exact tools you would normally. Be sure and wash the wig thoroughly after the dyeing process to keep the hair looking clean and shiny.
Can a Human Hair Wig be Revived or Restored?
Absolutely! Over time, the realistic pieces can begin to lose their beauty with lots of regular use. Hair can fall out of the cap, the volume can decrease, and the hair can start looking downright flat.
There are many DIY tutorials for breathing new life into your human hair wig, but we recommend the alternate route, which is to have a professional do the job.
Newport Hair LossCenter can have your piece revived and restored to its natural beauty. With how much you have invested in your piece and all the use you have received from it; it would be a shame to toss it out and get another hairpiece. Instead, have the wig restored and get more life out of your favorite hair replacement system.
How to Store a Human Hair Wig?
A mannequin head is the wisest choice for storing your wig. We also recommend a wire stand or perch stand. Storing your hairpiece on one of these devices will help to retain its shape.
Never store your piece in a box or plastic bag, unless you are traveling.
How Long Do Human Hair Wigs Last?
With proper care, it is reasonable to assume that your piece will retain its beauty for a year to eighteen months. Your experience may vary. The higher quality the wig, the longer it will last.
What is the Best Human Hair Wig?
You can find all types of high-quality wigs, including beautiful styles by Noriko, Forever Young, Revlon, Jon Renau, and many others. However, the best wigs for your money are those that are customized for the look, feel, style, and cap material you prefer.
Are you looking for an alopecia wig? A wig designed specifically for chemotherapy patients? Do you suffer from hair thinning or trichotillomania? There is undoubtedly a human hair wig designed for your needs.
Where to Buy a Human Hair Wig?
You can find human hair wigs wherever hairpieces are sold. You can even buy your favorite style online. However, if you are looking for the best quality ones and those that are designed specifically for hair loss resulting from alopecia, chemotherapy treatment, or another reason, you will want to be careful about where you make your wig purchase.
The best way to buy a human hair wig is to get it custom made from a premier wig manufacturer near you. Newport Hair Loss Center was started because owner Nazy Curtis, who is a breast cancer survivor, saw a need for high-quality human hair wigs for those who want to cover their hair loss while simultaneously getting the most out of life.
Her goal is to provide wig wearers with the best wigs for their budget and needs. With a comfortable and discrete consultation, you can find the ultimate custom-made wig for any occasion, guaranteed.
10 Tips When Buy Wigs for the First Time
Schedule a Human Hair Wig Consultation Today
You have many choices when it comes to buying a 100% human hair wig. If you live in Los Angeles, Orange County, or San Diego, we invite you to call Newport Hair Loss Center for a wig made just for you.
During your initial consultation, your needs will be assessed, and you will be measured for the ideal wig so that you get just the hair replacement system you prefer. Your piece will fit just right and will come with the color, length, style, and texture you want.
If you are experiencing hair loss due to alopecia, cancer, trichotillomania, thyroid, and …, we can help. Your perfect wig is only a single appointment away. Call now to schedule a complimentary consultation.
We can help you find the human hair wigs to suit your taste and style.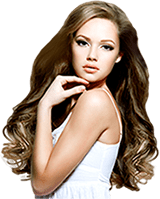 LA OFFICE
CENTURY CITY
1901 Avenue of the Stars, Second Floor
Los Angeles, CA 90067
ORANGE COUNTY OFFICE
NEWPORT BEACH
240 Newport Center Drive, Suite 111
Newport Beach, CA 92660
SAN DIEGO OFFICE
LA JOLLA
4660 La Jolla Village Dr. Suite100
San Diego, CA 92122
NEWPORT HAIR LOSS CENTER
Newport Hair Loss Center gives hair loss sufferers a way to restore their appearance and boost their confidence, whether they are suffering from trichotillomania, alopecia, or are currently going through chemotherapy.
Site Map