Alopecia Wigs – Best Solution For Men & Women Baldness
If you are experiencing alopecia baldness, don't worry alopecia is not the end! Many of you will see hair re-growth within a year and if not, the solution would be to purchase wigs for alopecia.
As human beings, we value our hair for a number of important reasons. Sure, hair is designed to keep our heads warm or cool, depending on the temperature outside, but we also tend to view our hair as valuable for beauty purposes.
Men with a full head of hair in our society are viewed as more youthful, vibrant, and virile. There's a reason why the male hair loss industry rose to nearly $4 Billion in 2016.
Women in our society may hold their hair to even greater importance than men. For some women, their soft, luxurious hair is the most important aspect of her beauty.
Yet, no matter if a man or a woman has straight, wavy, curly or kinky hair, the hair they hold so important for insulation and beauty reasons may indeed fall out. Referred to as alopecia or just simply alopecia, the industry surrounding this devastating ailment is expected to reach nearly $12 Billion by 2024. That's because neither men nor women want to lose the hair they were born with.
While there are treatments for alopecia that can reverse hair loss, for some the effects are irreversible. There is a method that can help, however, in restoring both a person's image and self-esteem following tragic hair loss. Human hair wigs for alopecia are now available for alopecia sufferers, allowing both men and women to look younger and feel better following this common form of human hair loss.
What is Alopecia?
Alopecia is a common form of hair loss for both males and females. You may have heard the term "male pattern baldness," which describes the effect of alopecia on men.
This is where the hair tends to fall out in a well-defined pattern, which begins directly above both temples on either side of the man's head. Over time, the hairline will recede to form an "M" shape.
With male pattern baldness, the hair will usually thin at the crown, which is the spot near the top of the head, often progressing to either partial or complete baldness.
Women don't experience androgenic alopecia the same way as men. For these women, the hair tends to thin throughout her entire head. Unlike men, the woman's hairline won't recede, and few women experience total baldness. However, even thinning hair can deliver a severe blow to the woman's body image and self-esteem.
Androgenic Alopecia – What Causes It
For some men and women, Androgenic alopecia can be caused by surgery, illness, stress, or medication. In many cases, the hair loss that results is temporary and will eventually grow back.
In some men, alopecia has been associated with a variety of medical conditions, including coronary heart disease and prostate enlargement. Some men who have prostate cancer or insulin resistance disorders like diabetes or obesity, as well as those with hypertension or high blood pressure, can experience the male pattern baldness typically associated with alopecia.
For women, Androgenic alopecia has been associated with an increased risk of PCOS or polycystic ovary syndrome, which is a hormonal imbalance that can lead to acne, weight gain, irregular menstruation, and excess hair growth elsewhere on the body (hirsutism).
Alopecia has also been associated with birth control pill use, hormone fluctuations due to ovarian cysts, menopause, and even pregnancy.
Researchers suspect that there may be environmental causes, as well as genetic factors, which means that alopecia is most likely passed down from generation to generation. Researchers also point to hormonal causes, such as those that have to do with androgens.
– The Hormone Dihydrotestosterone
Researchers have determined that hair loss in both men and women is related to androgen hormones and more specifically to the hormone dihydrotestosterone. These hormones are important for normal male sexual development, both before birth and while he's going through puberty. In both men and women, androgens are responsible for sex drive and, you guessed it, hair growth.
– The Effects of Androgens on Hair Growth
Human hair growth begins under the skin in structures known as follicles. Each strand of a person's hair normally grows for a period of two to six years.
After that, the hair will go into a resting phase for a few months before falling out. The cycle then starts anew, with new follicles growing into fresh strands of hair.
When androgen levels increase, the person's hair experiences a shortened hair cycle and each strand becomes shorter and thinner over time. There is also a delay in the growth of new hair, which then fails to replace any strands that are naturally shed.
Traction Alopecia
Traction alopecia is a form of alopecia that results in hair loss due to a pulling force applied to the hair. Pigtails and braids are a common form of traction alopecia. Trichotillomania is also another form of hair loss that results from obsessive hair pulling. It is not considered alopecia but is common in hair loss.
Are You Suffering from Alopecia?
If you notice more hair on your pillow than you normally do, if excess hair is coming out of your head while brushing or combing, and if you can see your scalp more clearly than ever before, you could be suffering from Androgenic alopecia.
You are more likely to have permanent hair loss if you:
Family history of the condition.
Have the condition at a young age (before puberty) or for longer than 1 year.
Another autoimmune disease.
Are prone to allergies (atopy).
Have extensive hair loss.
Have abnormal color, shape, texture, or thickness of the fingernails or toenails."
Currently, there is no cure for alopecia. While your hair may grow back within a year of hair loss there are still treatments you can use. Hair plays an important role in appearance and can be emotionally challenging when hair loss occurs.
An injection of corticosteroids into the skin or scalp is a common medical treatment for hair loss. You would receive these injections every 4-6 weeks after discussing this with your doctor.
Can Alopecia Be Cured?
There are both topical and oral treatments for alopecia, and for both men and women. There are treatments for alopecia for both men and women. Amani BIOTINSYSTEM is a nature made, advanced formula treatment, which cleans, restores, strengthens and prevents hair loss.
It is used by trichologists all over the world. After using Amani BIOTINSYSTEM shampoo and conditioner, apply several drops of the serum concentrating on problem areas.
A very efficient system for anti-aging scalp regeneration and collagen stimulation therapy is our derma roller. Microneedling is an additional treatment that increases the capacity of the skin. You can find further information on our products.
There is also hair transplant surgery, where hair grafts will be used to transport healthy growing hair to those areas of the head where there is little hair loss or no hair at all. Laser hair loss therapy, scalp treatments, and non-surgical hair replacement are other options for those who want to stop and potentially reverse hair loss. These treatments tend to affect men and women in different ways, and there may be side effects.
However, there is a way that you can restore your body image and self-esteem, regardless if you're a man or a woman and also suffering from alopecia.
Wigs for alopecia can be purchased with the exact hair color, style, and texture you prefer, and no one will know that you're experiencing male or female pattern baldness underneath.
Alopecia Wigs for Women
If you are a woman suffering from alopecia, you may be experiencing a tremendous emotional toll. Hair loss can also negatively affect your quality of life and emotional health, not to mention your confidence and self-esteem.
Human hair wigs for alopecia can restore your appearance and boost your confidence, and they come in all the colors, styles, and textures you prefer. There are 100% natural human hair wigs, which are hand-crafted for an unbelievably natural appearance.
Those with long-term alopecia tend to prefer human hair wigs, however, due to their natural look and feel. Aside from the cost, human hair wigs typically take longer to style but tend to have a longer life than their synthetic counterparts.
The real hair wigs should be cared for properly to ensure they bounce like human hair and retain their sheen, which both men and women hold as beauty-enhancing.
Wigs for alopecia are designed to fit comfortably on your scalp and can be styled and cut to reflect your personality and unique sense of style.
Women Undergoing Cancer Treatment
Getting a cancer diagnosis is troubling enough, but when you couple that experience with chemo and the resulting hair loss, the effects can be overwhelming.
While going through chemo treatment, it is important to retain a positive attitude. One thing that can help keep your spirits up is to invest in wigs for chemotherapy patients.
These wigs will help you retain your appearance and boost your self-esteem while your treatment is ongoing. For many, their hair will grow back after chemo has finished, which makes human hair wigs a good temporary fix while traveling on the road to cancer recovery.
Magic Of Cancer Wigs For Chemo Patients
Alopecia Wigs for Men
Many men who experience alopecia are told to just shave their heads. While some men can pull off a shaved head look, others may feel naked without their natural hair covering their heads.
These men may also take a blow to their self-esteem because they no longer have a full head of healthy hair, which is seen as a sign of youth and vigor.
Now, men don't have to shave their heads if they don't want to, even if they are suffering from male pattern baldness. Just like women have the option of human hair wigs, men have just as much variety of men wigs to choose from.
From full heads of hair and long hair to buzzcuts and every style in between, men can face the world confidently wearing high-quality wigs of their choice.
How Are Men's and Women's Custom Wigs Worn?
Human hair wigs tend to come in two primary forms in many different designs and lengths.
Full Lace Wigs
Full lace human hair wigs come with a base that is made completely of lace, where each strand of the wig is laced into the cap by hand. The lace cap is designed to fit over your head completely and is incredibly realistic.
These wigs are also versatile and can be parted or styled any way you choose. Full lace wigs tend to cost more and last longer than their lace front counterparts.
Lace Front Wigs
These wigs have a small lace panel along the front hairline that stretches and fits over the entire scalp area. These wigs offer a natural-looking hairline and hairstyle and tend to be cheaper than front lace wigs.
Unlike a full lace wig, front lace wigs can't be parted anywhere you like. These wigs must also be secured with tape or adhesive, which can slip back or off your head.
Using tape or adhesive for long periods of time can also damage your scalp and hairline, but proper maintenance can prevent this type of damage from occurring.
Everything You Wanted to Know about Human Hair Lace Wigs (Full & Front).
Which Type of Wigs for Alopecia is Right for You?
If you are a first-time wig wearer, a lace front wig can offer a terrific starting point. A front lace wig is also great if more hair volume is your goal.
If you're used to wearing human hair wigs, you may find full lace wigs more your style. While full lace wigs tend to have less volume than front lace wigs, full lace wigs tend to be lighter and more comfortable to wear over the long term. You can also style full lace wigs any way you choose, whether you want to switch up your part, cut, or style.
10 Tips When Buying a Wig for the First Time.
Proper Wig Maintenance is Key!
It is important to follow the manufacturer's instructions so that you properly care for your wigs to extend their life and retain their beauty.
The human hair wigs should be worn on a mannequin head to preserve their form and beauty for as long as possible.
With proper care, human hair wigs can last many years.
Conclusion
For men and women, hair loss can be a life-altering event. Suddenly, you no longer feel as youthful or attractive, and you'll go to any length to find a cure.
For those suffering from androgenic alopecia and who are seeking or undergoing treatment, you can hide your hair loss with a 100% human hair wig. These wigs come in any style you could ever want and in all colors and textures.
If you want to improve your body image and get a super boost of self-esteem the next time you walk into a room, do so while wearing a human hair wig for alopecia sufferers. Your friends, acquaintances and even strangers will surely notice, and none of them will know that you're experiencing hair loss at all.
Do you want a human hair wig that you can be proud to wear? Contact Newport Hair Loss Center in Orange County, Los Angeles or San Diego and we'll help you look and feel your best with the best full lace and lace front wigs on the market. Call now to schedule an appointment.
We can help you find the human hair wigs to suit your taste and style.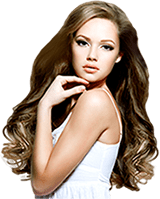 LA OFFICE
Beverly Hills
8383 Wilshire Blvd, Suite 800
Los Angeles, CA 90211
ORANGE COUNTY OFFICE
NEWPORT BEACH
240 Newport Center Drive, Suite 111
Newport Beach, CA 92660
SAN DIEGO OFFICE
LA JOLLA
4660 La Jolla Village Dr. Suite100
San Diego, CA 92122
NEWPORT HAIR LOSS CENTER
Newport Hair Loss Center gives hair loss sufferers a way to restore their appearance and boost their confidence, whether they are suffering from trichotillomania, alopecia, or are currently going through chemotherapy.
Site Map