Chemotherapy Wigs: Hiding Your Chemo-Related Hair Loss
Have you just started your chemo? If you have, you might now be looking for new wigs to cover your hair loss? Well, chemotherapy wigs offer you an ideal option to cope with your chemo-related hair loss.
Not all of them, but many cancer drugs lead to hair loss. Different cancer drugs affect your hair in different ways. While some of these drugs result in only hair thinning, many others lead to a significant amount of hair fall. If you have just started getting chemo treatment, one of the first things to do is to prepare for your hair loss ahead of time so that you can properly maintain your appearance and prevent the loss of self-esteem and confidence. Thankfully, hair thinning or hair fall due to cancer drugs is temporary and while you wait for the hair to regrow, you should consider hiding your hair loss with high quality chemotherapy hair wigs.
Why Chemotherapy Causes Hair Loss
Whether partial or complete, hair loss is one of the frequent side effects of chemotherapy treatment. This is exactly the reason why many patients feel worried about taking cancer treating medication.
The severity of chemo-induced hair loss depends on:
Type of cancer
Type of medication used for treatment
Pattern of treatment
Chemotherapy medication targets and kills fast-replicating cells. Just like in a tumor, the hair follicle is a structure that also grows cells in a rapid manner. As a result of this, the cancer drugs take a toll on the hair follicles too. Once you get started with the cancer drugs, you may lose hair from different areas of your body including the scalp, the eyelashes and the facial hair. Most patients experience hair thinning or hair loss within 1-2 weeks of taking the chemo.
However, chemo-related hair loss lasts for a short period. Once the treatment is over and the effect of the medication has subsided, the hair starts to grow back. Complete regrowth takes a significant amount of time. During that period, you can wear cancer wigs to hide your hair loss.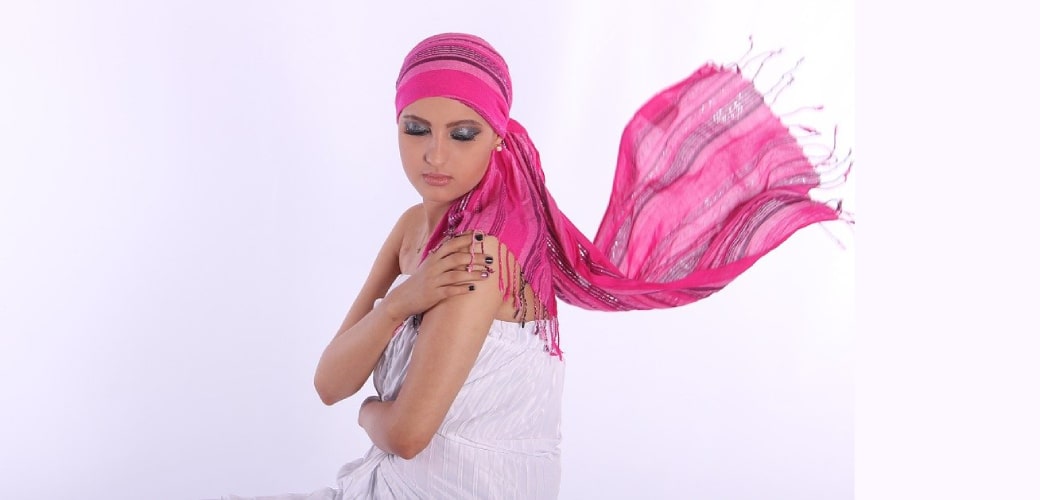 Chemotherapy Hair Loss Questions
Cancer is a horrible disease that will most likely affect someone you know or yourself within the course of your lifetime. There are many forms of cancer and not all of them are fatal; however, with aggressive cancer sometimes chemotherapy treatment is needed which can result in hair loss.
1- Why does chemotherapy cause hair loss?
Chemotherapy targets rapidly dividing cancer cells, but unfortunately kills healthy cells like hair follicles. This results in chemotherapy hair loss or alopecia.
2- Does chemo always cause hair loss?
Chemotherapy utilizes a specific mix of cancer drugs. Not all forms of chemotherapy will cause hair loss. Sometimes chemotherapy may result in thinner or duller hair. It's best to consult your doctor regarding what to expect during chemo.
3- Should I cut my hair before chemotherapy?
Cutting your hair will make the transition easier. You won't have to deal with losing large clumps of hair or deal with the emotions of watching your hair fall out. It's recommended to see a stylist who customizes in human hair wigs. They can actually make a wig out of your own hair!
4- When will my hair fall out?
Chemotherapy hair loss will most likely occur by your second to third chemo treatment. It may be gradual or happen very quickly. It's a good idea to consider human hair wigs or extensions before you start the treatments. With a custom hair wig, people won't be able to tell its wig especially if you use your own hair.
5- When will my hair grow back after chemo?
Sometimes your hair will immediately begin to grow back or it may take some time after your last chemotherapy treatment. In some cases it can take between one to two months; however, don't worry, chemotherapy hair loss isn't permanent.
6- Will my hair be the same after chemotherapy?
It depends on the individual. Sometimes people will notice a different texture to their hair after chemo hair loss or it may grow back the same. It really is a case-by-case basis. Sometimes the change in your hair is permanent or it may be temporary.
Different Types of Hair Wigs For Chemotherapy Hair Loss
When looking for wigs to conceal your chemo-induced hair loss, you will come across a wide variety of them. The point is to find a wig which gives your scalp the much-needed comfort and looks natural too.
Not all wigs are suitable for cancer patients. If you are getting chemo treatment, you should not settle for just any new wig. You will find wigs made up of synthetic hair and human hair. There are also many different ways to wear or attach a wig to your scalp. It is important to understand how a particular wig has been constructed and how you can apply it or use it. As a chemotherapy patient, you need to keep in mind that the hair you lose as a result of the treatment will regrow. So, you should choose a new wig that supports the regrowth of hair.
If your new wig involves the use of adhesive to stay in place, it will not be suitable for your specific situation. Synthetic wigs can be worn right after unboxing, but they do not provide a seamless look. When choosing a wig for chemo-related hair loss, you should keep in mind your exact needs.
Wigs made from natural human hair offer an incredibly seamless and natural look. Due to the quality of their construction, these hair wigs are more expensive than synthetic wigs. However, human hair wigs look and feel just like your own hair and need the same amount of care as your own hair does. If you plan for an ideal replacement for your fallen hair, you should definitely consider wigs made from 100% original human hair. Most of all, you should buy it from a reputed hair loss center so as to get what you pay for. Newport Hair Loss Center specializes in a wide variety of human hair wigs suitable for chemotherapy patients.
To be able to pick the most suitable wig for your situation, you should do some research in advance. A better idea would be to reach out to a wig design specialist to know about different types of wigs in detail.
How to Choose a Cancer Wig
Unless you have the advice of an expert, it can be difficult to select the most ideal hair wig for your specific needs. If it is the first time you are looking for a wig, here are some key factors for you to consider.
Type: Based on whether your hair loss is complete or partial, you can go for either a full wig or a partial wig. A full wig covers the entire scalp area and is suited for patients with severe hair loss. A partial wig covers only a part or portion of the scalp and is ideal for patients with partial hair loss.
Cap Construction: The purpose of the cap is to secure the wig to the scalp in a proper manner. When you look for a chemotherapy wig, you should always check out how the cap of the wig has been constructed. Different types of wig caps include lace front, monofilament, hand-tied etc.
Size: The wig will not securely stay in its place unless it is the correct size. Therefore, you should always go for the right size of wig. The right wig size will ensure you remain comfortable and the wig does not slip off. In addition to ready to wear chemo wigs, you can also decide to have a custom cancer wig designed as per the exact size of your head for a perfect fit. At Newport Hair Loss Center, our specialists custom-craft human hair wigs for cancer patients.
Color and Style: When it comes to selecting the perfect hair wig, its color and style are key factors. If you plan for a wig that blends with your own hair in a seamless manner, you should always pay attention to color and style. Pick a color that is a good match for your own hair color and skin tone. Likewise, you should select a wig with a style that looks great on you.
Materials: It is the quality of materials that determine the quality of a hair wig. When you buy a wig to cover your chemo-related hair loss, you should always go for a wig that uses top quality materials in its construction. Hair wigs made with the finest quality of materials offer maximum comfort.
Chemotherapy Human Hair Wigs: Pros and Cons
Human hair wigs such as full lace and lace front wigs are an ideal choice for use in cancer drugs-related hair loss. At Newport Hair Loss Center, we design Chemo wigs with 100% unprocessed European hair. For your knowledge, here are some of the pros and cons of human hair wigs.
Pros
Human hair wigs can be cut and styled as per need. You can even dye it in a color of your choice. It is just that you need to seek the help of a hairdresser or hair colorist to customize the wig color and style.
When you opt for human hair wigs, you can select a hair texture that is a close match for the texture of your own hair.
Made from natural human hair and the finest quality of materials, these hair wigs can last for up to 1 year. Make sure you know how to care for human hair wigs so that their brand new look stays for a long time.
Human hair wigs come with a swing and flow that resembles exactly that of your own hair. Which is more, it is difficult for people to differentiate between the wig hair and your own hair when you wear it.
Cons
Compared to synthetic wigs, you will need to give more care and attention to human hair wigs. You will need to use top quality and branded hair care products to keep these wigs in excellent condition. We recommend you use Amani Hair Care products to wash, shampoo and condition the wig hair.]
You may need to color and restyle human hair wigs from time to time.
Human hair wigs react to weather in the same way as your own hair does. So, they can become frizzier due to weather effects.
For more details on the quality and features of human hair wigs, feel free to reach out to one of our hair loss professionals at the Newport Hair Loss Center in Orange County, Los Angeles, or San Diego.
Ready to Wear Chemotherapy Wigs
Ready to wear cancer wigs are skilfully crafted to suit the individual needs of patients getting chemotherapy. Going for these wigs you don't have to wait for the product to be customized. They are available in a wide variety of sizes, textures, colors and styles and you can easily find one that is a perfect fit for your own needs. One of the key features of these human hair wigs is that each of its strands appears to grow right out of your scalp, creating a natural hairline.
At Newport Hair Loss Center, we bring men, women and children a broad collection of ready to wear cancer wigs. If you are dealing with chemo-related hair loss, these wigs are the perfect option. The best thing about these wigs is that they remain in excellent shape with the least maintenance.
CHEMOTHERAPY WIGS FAQ
Does a cancer wig look natural?
For a realistic look, you should opt for human hair wigs. Cancer wigs made from 100% original human hair seamlessly blend with your own hair and provide a highly realistic look. Human hair wigs cost more than synthetic wigs and require more care and attention just like your own hair.
Can I wear my wig during a chemo session?
Most patients can wear their wig during chemotherapy sessions. But it is best to get in touch with your healthcare team to find out whether you can have it on or you need to remove it during the session. If your treatment involves using a cooling cap, the team will ask you to take off the wig.
Does health insurance cover cancer wigs?
It depends on what type of health insurance you have. Many private health insurance plans do not cover the cost of chemotherapy wigs. To find out more, you should reach out to your insurance company. If you have a Medicare plan, you should know ahead of time what the plan covers. In any case, you should not forget to ask your doctor to use the term "cranial prosthesis" or "hair prosthesis" in the prescription to be able to get health insurance coverage.
Are You Facing Chemo-Related Hair Loss?
If you have started getting chemotherapy treatment, you should prepare yourself to cover your hair loss ahead of time. Cancer wigs provide you an ideal way to disguise your hair thinning or hair loss. If you have a question or want to consult with an expert in regard to chemotherapy wigs, head straight to Newport Hair Loss Center in Newport Beach, Los Angeles or San Diego. We specialize in designing a wide variety of human hair wigs for cancer patients including men, women and children. Our experts will give you valuable advice and tips.
To schedule your free consultation with one of our experts, you can give our office a quick phone call or write us an email.
Makeup Tips for Cancer Patients
If you, a family member, or a friend has ever gone through the long process of cancer treatments, you can certainly agree that one of the hardest parts of the ordeal is getting used to looking at yourself in the mirror – don't let cancer have power over your beauty! Our professional team of hair loss experts and stylists have come together to share our makeup tips for women with cancer.
Makeup Tips and Tricks
1- During chemotherapy, it's common to develop sensitive skin due to radiation. In order to quickly reduce flaky, dry skin, try washing your face with a creamy face wash rather than an exfoliating face scrub.
After washing your face, apply a thin layer of light moisturizer on your cheeks, chin, nose, forehead, and gently blend. Be sure to always use SPF 25 or HIGHER sunscreen if you're spending time outdoors. Another great idea is to carry a small travel-size sunscreen in your purse or car!
2- Cancer treatment can often change your skin tone. Most women think the foundation is the first step in a makeup routine. However, concealer is highly recommended to cover up any spots or dark circles.
3- One of the most common difficulties women have is coping with the loss of hair – this includes eyelashes and eyebrows. Try an eyebrow pencil in the shade of your current hair or wig color. Use feathery, light, short, and upward strokes to imitate the look of hair.
4- Cancer treatments can sometimes increase the chances of catching an infection. Therefore, it's important to keep hygiene as the top priority. Remember to wash your hands before and after using any products. Use clean q-tips, cotton balls, swabs, or sponge applicators instead of your hands.
Hair Tips and Tricks
1-  Don't be afraid of the changes coming your way, there are still several options when it comes to hair. For instance, wigs are currently trending for all women around the world.
Just like you would for other big investments, make sure to do some research before purchasing a wig. Bring a friend in for support! Believe it or not, you CAN make wig shopping exciting and fun.
Custom made wigs are available (see here for more details) to meet each individual's style and needs. From different shades of colors, style, cuts to lightweight hair toppers for an extra "oomph" to your look, try contacting a hair loss professional today.
2- Style it up! There is no good reason you need to stick with just one wig. Get a variety of styles and colors to fit the occasion. You can even "add-on" to your already-amazing wig by purchasing hair toppers, real European hair extensions, or even cute bangs.
3- Take good care of your investment. Your wig is an important part of your everyday life. It gives the right confidence boost you need to push yourself through everyday tasks.
Consider using hair care products that are specially formulated to keep your wig(s) in the best shape possible. Normal shampoos and conditioners contain harsh ingredients such as Sodium Lauryl Sulfate, Phenoxyethanol, and Parabens – it's always best to go natural when it comes to personal care products.
Related Posts
The Magic Of Cancer Wigs For Chemo Patients to Restoring Self-Esteem & Beauty
Hair Loss, Reasons, Solutions & Use of Human Hair Wigs
We can help you find the human hair wigs to suit your taste and style.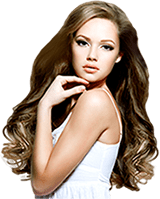 LA OFFICE
Beverly Hills
8383 Wilshire Blvd, Suite 800
Los Angeles, CA 90211
ORANGE COUNTY OFFICE
NEWPORT BEACH
240 Newport Center Drive, Suite 111
Newport Beach, CA 92660
SAN DIEGO OFFICE
LA JOLLA
4660 La Jolla Village Dr. Suite100
San Diego, CA 92122
NEWPORT HAIR LOSS CENTER
Newport Hair Loss Center gives hair loss sufferers a way to restore their appearance and boost their confidence, whether they are suffering from trichotillomania, alopecia, or are currently going through chemotherapy.
Site Map