Hair Loss, Reasons, Solutions & Use of Human Hair Wigs
It is not just men who suffer from hair loss. Women also are affected as well, which is actually a very common condition. It is natural for people to lose some hair during their lifetime. There are various reasons that can lead to loss of hair in women.
There are various solutions for this condition as well. If you are a woman who has started to lose hair from your scalp, it should definitely worry you. Hair is very important to women, and it means a lot of things.
Right from the Biblical era to the present time, hair has felt like a crowning glory for women. Hair is a symbol of femininity and beauty. Long, beautiful hair enhances the beauty of a woman manifolds.
Losing some hair is natural and normal. When the human body wants to replace some old hair with new hair, the loss of some hair happens. But if the hair loss is too much, it is a cause of worry. It can lead to baldness. Moreover, it is quite difficult to trace the exact reasons for women thinning hair.
Women & Men Hair Loss Can Happen Due To Various Reasons Such As: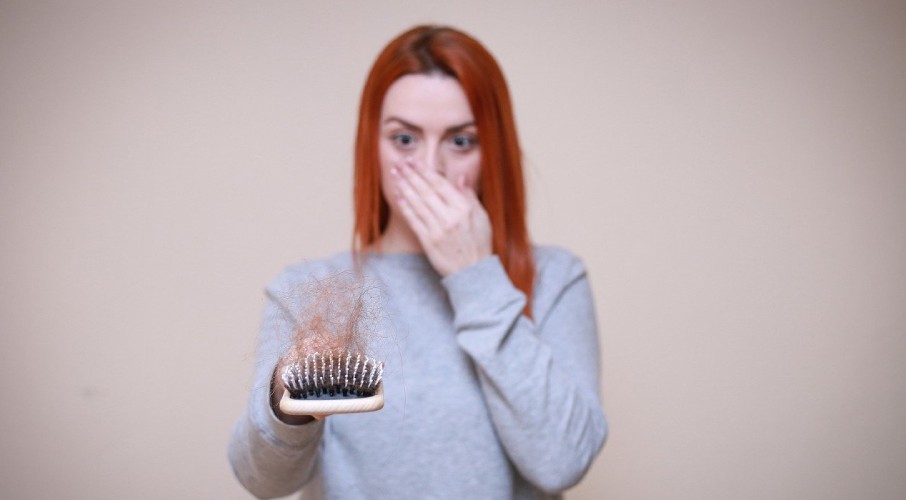 Genetics Hair Loss
In men and women can happen due to heredity. Since this occurs due to family history, it is hard to fully stop this type of hair loss in women. However, Newport Hair Loss Center offers human hair wigs to deal with this problem.
If this type is detected at an early stage and the treatment begins quickly, it is possible to control the condition and keep the hair fuller and longer.
Childbirth
During pregnancy, most women experience high growth in their hair. Due to surges in estrogen, there is a rapid growth of hair. Once that surge of the hormone returns to its normal levels, the hair growth also comes back to its normal level.
Then, women start to shed their hair. In some cases, hair loss is mild whereas other women lose a lot of hair in the postpartum stage. This type of hair loss is normal, so you don't have to worry about it too much.
Changes in Birth Control
This is hormone-induced hair loss and temporary. It usually happens when women switch from one brand of hormonal contraception to another. In this case, the shedding of hair occurs for a limited period.
Until your hair gets back to its normal mode, you should have some patience and use some products (shampoos and conditioners) to add volumes to the hair.
Newport Hair Loss Center offers custom European human hair wigs to cope with this difficult time in your life and enjoy life exactly as you have wanted.
Nutritional Deficiency
Nutrients like iron, zinc, and vitamin B3 are crucial for the growth of hair. If there is a shortage of these nutrients in the body, the result can be hair loss. To find out more about nutritional deficiency, you should seek the clinical advice of your doctor.
There are some simple tests to find out about the deficiency of nutrients in the body. Treatment for this type of hair loss includes the use of dietary supplements as recommended by the doctor.
Medications
Certain medications are also responsible for inducing hair loss in women. In particular, medications for illnesses such as high blood pressure, cancer, and arthritis are known to cause hair loss. If you are taking medications for these illnesses, you should talk to your doctor.
Though this is not permanent, it can be intense in some cases. If you are noticing unusual hair loss, you should inform your doctor. It may be possible for the doctor to prescribe you a different medication to check the intense loss of hair.
High Emotional Stress or Trauma
In today's life, feeling stressed is normal. But when the level of stress reaches an excessive limit, it begins to affect your body and mind. You may feel intense emotional stress after losing a job or in the event of a death in the family.
High levels of stress can cause hair loss in women, but this type of hair loss is temporary. If it continues, you should talk to your doctor or a dermatologist for solutions to the problem.
Feel free to get in touch with the experts at the Newport Hair Loss Center for advice on hair wigs.
Using Hot Tools and Overbleaching
It can also happen due to thermal damage. A lot of women begin to lose their hair in this way. Excessive use of heating tools and bleaching can lead to this type of hair loss. Newport Hair Loss Center helps women identify the actual source of damage and then offers advice to avoid the use of those hot tools, chemicals, etc.
Overprocessing of Hair
Exposing your hair to harsh procedures on a regular basis can cause a lot of follicle damage. Women are required to treat their hair in a way that doesn't harm the follicles. If the harsh straightening procedures continue for a long time, the damage to follicles can't be undone.
This can also lead to permanent hair loss in women. As soon as you are aware that it is due to some harsh procedures, you should avoid those procedures.
Alopecia Areata
Being autoimmune is a specific body condition, in which the body fails to identify its own hair follicles. The body sees the hair follicles as foreign and starts to attack them.
This condition results in loss of hair. This type of hair loss is called alopecia areata. To treat this condition and stimulate the growth of hair, you should seek the advice of a dermatologist. If you are affected by alopecia, you should get in touch with experts at Newport Hair Loss Center.
We offer hair loss prevention treatment with Amani hair products also, custom real human hair wigs that fit you and your needs.
Experiencing Androgenic Alopecia (Men and Women Baldness)? Natural and Custom Hair Wigs Can Help!
Hair loss in women can also happen due to other causes such as frequent use of too-tight hairstyles, dandruff or scalp psoriasis as well as health conditions such as thyroid, anemia, syphilis, etc.
Chemo treatments are known to cause hair loss, which can either be mild or severe. Some chemotherapy drugs result in loss of hair only on the scalp, others can affect other areas too.
Solutions for Hair Loss in Women
If you are suffering from hair loss, you can take the necessary steps to prevent it and restore the beauty of your hair.
Don't Overwash Your Hair
Washing keeps your hair in good shape. Women use a wide range of hairstyling products and oil. This can lead to a buildup in the hair. So, it is important that you wash your hair on a frequent basis.
However, you should be careful not to under-wash or over-wash your hair. To prevent hair loss and stimulate the growth of fuller, longer hair, you should try to strike the right balance between washing too little and washing too much.
Use Conditioners and Shampoos
You'll find a wide variety of hair care products in the market out there. The function of conditioners is to keep your hair hydrated, giving them a smooth and shiny appearance. Maintaining the moisture level in your hair prevents loss of hair.
There are medicated hair loss shampoos, which open the clogged pores and promote the growth of hair. In any case, you should avoid excessive use of hair conditioners and shampoos. We Offer hair loss prevention treatment with Amani Shampoos, Conditioner, or their Biotin System.
Deep-Condition Your Hair
For women, whose hair often becomes dry and brittle, deep conditioning is an effective solution. Deep conditioning is a proven technique for women to repair damaged hair and restore moisture in the hair. That is why deep conditioning moistens the hair and promotes hair growth.
Practice Heatless Hairstyling
Frequent use of heat tools can harm the hair in many ways. To prevent hair loss, women should reduce the use of heat tools and style their hair without using heat. Too tight hair styling for a longer period can also damage hair, so this should be avoided as well.
Eat a Nutritious Diet
Eating a healthy diet is highly useful for preventing hair loss and promoting hair growth in women. Include lots of fruits and vegetables in your diet.
If you have an iron deficiency, start taking iron-rich foods. Some foods with high iron content include beans, lentils, baked potatoes, leafy vegetables, cashews, etc. A nutritious diet will improve your overall health.
Use of Human Hair Wigs
For women who have lost a lot of hair due to the use of certain medications or health conditions, using human hair wigs is a good idea. Wigs with human hair are in high demand due to their natural look and appearance. You can choose from a wide range of custom wigs, made from real hair.
When You Should Use Human Hair Wigs as a Solution for Hair Loss
Human hair wigs are available both for men and women who are suffering from hair loss due to a variety of reasons.
20 Reasons Natural Looking Human Hair Wigs are Ideal for Hair Loss Sufferers.
Using human hair wigs is a great idea if you are experiencing
Complete hair loss

Extreme general thinning

Alopecia Areata, Totalis and Universalis

Temporary hair loss
Natural looking wigs made from real human hair are an excellent option for those women who are about to receive chemotherapy treatment or radiation treatment, in which loss of hair is common.
A lot of women across the world use human hair wigs after chemo hair loss. The best part about human hair wigs is that they can create a better look than that of your own hair.
Newport Hair Loss Center offers a wide variety of human hair wigs and top pieces.
Call now for a free 30-minute consultation with our experts.
Why Human Hair Wigs are in High Demand
Human hair wigs are equally liked by men and women. You can use wigs made from real hair for your children as well. Anyone who is experiencing hair loss can use custom human hair wigs to restore their look and confidence. Given below are some of the key features of human hair wigs.
High Quality: There are plenty of wig shops and wig stores out there. They sell all kinds of wigs including women wigs, men wigs, children wigs, cancer patient wigs, alopecia wigs, custom wigs, etc. But you need to get your human hair wig from a reputed hair-loss center (not a wig store). 
Newport Hair Loss Center is an expert in making different types of custom human hair wigs, specific to clients' needs.
As a professional wig maker we offer the following human hair replacements:
Full lace or lace front wigs

Hair pieces or top pieces

Hair extensions

Alopecia wigs

Cancer wigs

Trichotillomania wigs

Thyroid wigs

Custom hair wigs for men, women, children
Natural Look:
Human hair wigs are a great option for women because they come with an incredibly natural look. They look so real that people won't be able to detect you are actually wearing hair wigs.
The amazing natural look of these wigs comes from the use of real human hair and advanced technology that is used to create them. The replication of your natural hairline is just remarkable.
Comfort:
We are living in an age of advanced technology. The field of human hair wigs has evolved a lot and it now uses sophisticated technologies to give a high level of comfort to clients. If you get your hair wig from experts, you can be confident that the wig won't make you itch.
High quality real hair wigs also have great breathability. In fact, the human hair wig from Newport Hair Loss Center will feel ultra light and soft against your skin, giving you the desired comfort.
Style as You Like:
Wigs made from real hair don't take away those abilities that you had with your own hair. While using these real hair wigs, you can style them as per your own choice. Style them in any way you like. You can straighten, blow-dry or heat-style them just like your own hair.
Sizes:
Human hair wigs are available in a range of sizes. All human heads are not of the same size. Regardless of what size your own head is, you can always get a size that fits you well.
At Newport Hair Loss Center, you can sit down with experts and discuss your specific requirements. The experts will take measurements and design custom hair wigs exactly the size that fits your head.
10 Tips When Buying a Wig for the First Time.
Solutions for Hair Loss are Always Out There!
Whether you are experiencing temporary or permanent hair loss, solutions are always available for every specific case. In most cases, falling or shedding of hair gets back to normal on its own.
In some cases, women may experience intense hair loss. If your hair loss looks unusual, you should seek the advice of a doctor or a dermatologist for necessary treatment.
Since there are solutions for every type of problem, you don't have to live through a difficult time.
Hair loss experts at Newport Hair Loss Center are waiting to hear from you. Give us a call right away. Our services are available in Newport Beach, San Diego, and Los Angeles. Get the treatment you need and use human hair wigs to boost your confidence and self-esteem.
We can help you find the human hair wigs to suit your taste and style.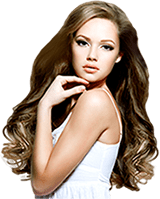 LA OFFICE
CENTURY CITY
1901 Avenue of the Stars, Second Floor
Los Angeles, CA 90067
ORANGE COUNTY OFFICE
NEWPORT BEACH
240 Newport Center Drive, Suite 111
Newport Beach, CA 92660
SAN DIEGO OFFICE
LA JOLLA
4660 La Jolla Village Dr. Suite100
San Diego, CA 92122
NEWPORT HAIR LOSS CENTER
Newport Hair Loss Center gives hair loss sufferers a way to restore their appearance and boost their confidence, whether they are suffering from trichotillomania, alopecia, or are currently going through chemotherapy.
Site Map