Everything You Wanted to Know about Wig Caps
Hair wigs have provided people with a remarkable solution to a wide range of hair loss problems. Whether you have completely or partly lost your hair, you can turn to wigs for solutions to your problems. You have definitely heard about all kinds of hair wigs out there. But do you have any knowledge about wig caps?
What is the purpose of a wig cap? If you use hair wigs, getting to know about wig caps, types of wig caps and the pros and cons of wearing a wig cap is a good idea.
Read on to know more on this topic.
What is a Wig Cap?
A wig cap is the base of the wig, the shape is exactly the same as the shape of the head.
The wig cap isn't just the foundation, but it is the base structure which properly holds the hair and the style. There are meticulously designed wig caps for everyone who faces complete or partial hair loss.
The best part about wearing them is that you feel confident that your hair wig will remain in place for the entire day.
The Usefulness of Wig Caps
There are wig caps to suit every need and hair loss condition. This is fully your decision to make as to which type you want to wear. It depends on the hair loss disease you suffer from and the sensitivity of your scalp.
Here are a few simple questions for your to answer:
Do you have a sensitive scalp?
Do you want your wig to stay firm in its place throughout the day?
Do you find it hard tucking your original hair into the wig?
Does your short hair poke out of the wig?
If You Don't Have Hair: Wig caps are useful to people who have complete hair loss or partial hair loss. When wearing a wig, a lot of people experience a scratchy feeling or uneasiness. If you want to increase the comfort level, you should wear ones that suit your head size and needs.
If You Have Hair: Wig caps are useful just for people with hair loss, but they provide benefits to those who have hair as well. They are used to properly keep one's natural hair tucked in and protected.
If you are wearing a wig of a different color than your original hair, you'd also find a wig cap useful so that you can keep your own natural hair out of the way.
What Type of Wig Cap is Best for You?
Have you come across terms such as lace front, mesh dome, hand-tied, monofilament, etc? These are actually different types of wig caps available out there. Though you'll find a wide range of them in the market, it is important to choose one that fits your specific hair loss condition and needs.
Given below are various types of wig caps, made up of different material. Let us have a quick look at the pros and cons of each.
Basic Wig Caps
This type is also referred to as wefted or open cap. This is machine-made, constructed in a way to keep the wearer's head cool. In this type, the wefts are sewn in a pattern which has gaps in between. Through these spaces, air can easily flow in and out.
Pros
The basic wig cap is lightweight. The construction material of this kind is strong and so it can last for a long time.
Cons
A special technique called 'permatease' is used to disguise the wefts used in the construction of these caps. So, it has more volume at its top.
Lace Front Wig Caps
They are one of the most used because of a natural looking hairline. Lace front wig cap is an improved version of the basic wig cap. It has a lace front added to it, hence the name. If you are worried about overheating, this is the one that you should get yourself.
Closed Weft Adjustable (CWA) and Closed Weft Freehold (CWF) are two great options for anyone looking for top quality lace front caps. Both of these wig caps have a full cap and lace front base.
If you have hair or hair is growing, they are a perfect match for your specific needs. These caps have been provided with open lining to support the uninterrupted growth of hair.
Amani Freehold is a great option for those with complete hair loss. If you are an Alopecia patient and have lost all your hair as a result of this hair loss condition, you'll find Amani Freehold an ideal choice for your needs.
A highly experienced hair stylist has designed this wig cap keeping in mind the specific needs of Alopecia patients. The finest quality of lace has been used in Amani Freehold caps.
This means you just don't have to worry about itching or overheating of the scalp. In fact, these wig caps offer you the freedom to enjoy an active lifestyle.
For more details on all these lace front caps, you should feel free to get in touch with expert professionals at Newport Hair Loss Center.
Pros
Two key features of these wigs include a natural-looking hairline and the option for off the face styling.
Cons
The lace material requires proper care. In some cases, the lace front wig cap may need customization for a perfect fit. Compared to basic caps, they will cost you a little more.
Monofilament Wig Caps
The construction of these ones is similar to that of lace front caps. They are designed to impart a natural look to the wig. The use of monofilament makes the cap breathable.
With these caps, you can part the style as per your wish. You may find some variations in this category – in regard to the use of monofilament layers.
Pros
They are ideal for a natural look. Most importantly, monofilament wig caps enable you to use different styles. For people with a sensitive scalp, the wig cap creates a comfortable feeling.
Cons
If the monofilament material is given proper care, they can last for a long time. This wig cap is more expensive than basic wig caps.
Mesh Dome Wig Caps
This type of wig cap is constructed from open mesh. If you are a lady with long hair, you would like to use mesh wig caps. The design of the wig cap features a hole in the center. The wearer needs to pass all their hair through the hole and then evenly disperse it around.
Pros
This wig cap is a good choice for women with long hair. The structure of the cap also enables the use of bobby pins, if needed. The mesh texture feature makes these wig caps breathable.
Cons
Mesh wig caps are quite affordable. If you decide to buy multiple pieces at once, you can also get discounted rates.
Which Wig Cap Style is Best for You?
Each style that we discussed above comes with its own pros and cons. Now that you have read about different types of wig caps, you'll find it easy to choose a style which is the best match for your specific needs.
To select the best wig cap style, you should consider three things:
Apart from these, you also need to take the frequency of use into consideration. You should make a decision based on whether you are going to wear a wig cap frequently or occasionally.
If you are going to wear a wig cap on a daily basis, you should look for a super comfort fit. Lace front caps and monofilament caps cost more than the basic versions of caps.
However, these caps are constructed in a way to stand regular or daily use as well as offer you a variety of styling options. Whether you have hair or have lost your hair due to chemotherapy, alopecia, or areata, you'll always find wig caps that are made exactly for you.
Let Us Help You Choose the Right Style
If selecting the best wig cap style is too much for you, Newport Hair Loss Center is here to assist you. It is our mission to help hair loss sufferers get back their lost charm and boost their confidence.
Our dedicated professionals are always eager to guide you through the entire process to enable you to make a well-informed decision. We'll help you select the right style of caps.
For your free consultation, feel free to give our office a phone call right away or shoot us an email. Our experts won't just help you choose the best suited wig caps, but we'll also equip you with some useful tips on wear and care.
Related Posts
Human Hair Lace Wigs (Full & Front): Everything You Wanted to Know
Wigs vs. Hair Pieces vs. Top Pieces – What's the Difference?
We can help you find the human hair wigs to suit your taste and style.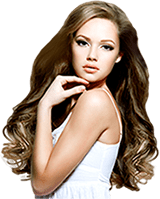 LA OFFICE
Beverly Hills
8383 Wilshire Blvd, Suite 800
Los Angeles, CA 90211
ORANGE COUNTY OFFICE
NEWPORT BEACH
240 Newport Center Drive, Suite 111
Newport Beach, CA 92660
SAN DIEGO OFFICE
LA JOLLA
4660 La Jolla Village Dr. Suite100
San Diego, CA 92122
NEWPORT HAIR LOSS CENTER
Newport Hair Loss Center gives hair loss sufferers a way to restore their appearance and boost their confidence, whether they are suffering from trichotillomania, alopecia, or are currently going through chemotherapy.
Site Map