Kids Wigs: A Guide For Parents By Experts
Is your child experiencing hair loss? When a child loses their hair, it is not horrible only for them but it is also shattering for their parents as they watch their child lose more and more hair. Distressing looks from strangers and harsh comments from other children are too much to deal with for any parent.
If you are caught up in a situation like this, you should try kids wigs. There are different types of wigs that children can use to cover their hair loss. You'll always find one which is a perfect match for your child's needs.
If your child is losing hair, she or he is not alone. Hundreds of thousands of kids suffer from hair loss around the world. According to a survey conducted by the American Hair Loss Association, about 1 in every 1000 children suffer from a scalp complexity called alopecia areata.
This is a hair loss condition in which people start to lose hair in several small patches. Apart from this, over 300,000 children are diagnosed with different types of cancer and will receive chemotherapy treatment, as a result of which they experience partial or complete hair loss.
Whether your child is of young age or in his early teens, kids' wigs can immensely help them deal with their hair loss. Using wigs can quickly restore the self-esteem of your child and improve their well-being.
Most Common Causes of Hair Loss in Kids
Children suffer from hair loss due to various kinds of scalp complexities and infections. When the scalp is unable to provide adequate support, kids' hair starts to fall. Here is why most kids lose their hair.
Fungal Bacteria
This is a scalp condition that is caused due to the bacteria called tinea capitis. The bacteria resembles a ringworm and infects the scalp, forming ring-like lesions. Common in school-going kids, this scalp complexity can spread from one kid to another through direct contact.
Autoimmune Disease
Referred to as alopecia areata, this is a hair loss condition in which the child's immune system attacks the hair follicles. As a result, hair growth gets interrupted. The affected kid starts to lose hair in multiple small patches. This type of hair loss is not permanent.
Excessive Hair Pulling
Trichotillomania is a scalp disease in which a child experiences irresistible urges to pull out hair. That is the reason this condition is also called hair pulling disorder.
Compulsive hair pulling and hair loss results in bald patches on the child's scalp. The affected child may also twist and pluck hairs on the head, in addition to pulling out the hair.
Telogen Effluvium
This hair loss condition affects normal hair growth in kids. Some key reasons that can lead to this type of hair loss include a severe injury, a surgical treatment, acute emotional trauma etc.
Children can also get this condition due to high fever. Affected kids experience thinning or shedding of hair. This scalp disease or hair loss condition is not permanent.
Nutritional Deficiency
Hair loss in children also occurs when the body doesn't get the correct amount of nutrients. Lack of nutrients such as iron, zinc and amino acids can result in hair loss. A child may experience hair loss also due to excessive amounts of some vitamins present in their body.
Hair loss and hair thinning in kids can occur due to many other conditions or treating the hair to excessive temperature. When blow-drying, it is crucial to set the dryer at a lower temperature.
High temperature will harm the child's scalp and weaken the hair roots. This ultimately results in hair loss. However, many of these conditions lead to only temporary hair loss. Thankfully, child wigs offer an excellent option to hide hair loss in kids of various age groups.
How to Prepare Your Child for Hair Loss
Hair loss is a traumatic experience for every growing kid. Such conditions can easily take away the confidence and self-esteem of your child. Loss of hair can affect the overall well-being of a child.
As a parent, it is your duty to understand how your child is feeling and help them cope with their hair loss. The best idea is to talk to your child and explain to them why they are experiencing hair loss.
Not just that, you need to tell them how you are planning to resolve their problem. Tell them that there are lots of other children who suffer from temporary hair loss and it will go away soon. At the same time, you should build up to the prospect of using a hair wig.
How to Introduce a Wig to Your Kid
For a child who has not used a wig before, wearing one is going to feel awkward. Your child may sneer at or ridicule when you first break the idea of wearing a kids wig to him or her. This is because children are very conscious of their appearance – particularly when they are heading off to school.
When looking for a kids' wig, you should find one which has a natural look. You'll come across a wide variety of children's wigs out there. But you should get only that wig which is made from top quality material.
Wigs made from human hair look incredibly natural and so they can be the ideal choice in this case. When your child finds the wig to closely resemble his or her own natural hair, they will be least hesitant to wear it. This is a good idea to motivate your child to wear wigs.
Hair Wigs to Suit the Active Lifestyle of Your Kids
Kids have a playful nature. So, will the hair wig remain firm in its place when your child plays or runs? This is a matter of concern for all parents who are planning to use wigs for their children.
Over the last few years, wig technology has advanced quite a bit. Today, you have kids' wigs that won't fall or slip off when the child moves fast or runs.
Even when your child participates in a sports activity or goes swimming, you can feel confident that the wig will not slip or fall off. Modern wig manufacturers believe that the wig should come between your kid and his or her active lifestyle. This is yet another reason for your child to like wearing a kids wig.
Have Hair Loss Experts Design a Custom Kids Wig
The best idea to get your child used to wear a wig is to get him or her a custom kids wig. Loss of hair has a psychological impact on children. Custom wigs are designed for an exact fit as per your child's head and size. A custom-fitted wig helps restore the confidence of your child.
If you want a custom kids wig, you should reach out to a hair loss expert or a custom wig manufacturer. Newport Hair Loss Center is one such place where you can talk to experts to get a custom kids wig.
Once you have scheduled your consultation, you can discuss your child's hair loss problem and have them craft a high-quality custom kids wig. The consultations with the expert occur in a private setting, and your child will feel fully comfortable spending time there.
Next, the technician will take the measurements of your child's head. Also, they'll ask you about your style preferences. The final product will be a remarkable match for your kid's natural hair.
A custom-fitted kids wig is manufactured from 100% human hair. The best thing about these wigs is that you can style them as per your child's liking.
In fact, the wig looks so natural that your child will want to wear it joyfully. The wig is designed and installed in a way that people won't be able to notice it is actually a wig. The wig hair will seem to appear right from your kid's scalp.
Custom kid's wigs use the finest quality of lace and other premium quality materials for providing a superior experience. Before your child starts to wear the customized wig, the hair loss expert may need to style both the wig hair as well as the original hair of your child.
Human hair front lace wigs need to be cut lengthwise to create a nice and comfortable fit. It is the job of a hair loss expert to style the hair wig in a way that suits your child's specific needs. Kids get used to wearing custom wigs quite fast due to the excellent fit and natural look of these wigs.
How to Care for a Kids Wig
Kids wigs made from real human hair will last for a long time, provided you clean and store them in a proper manner. Don't submerge or leave the wig in the water. Just hold the wig under running water.
Apply some shampoo and stroke it through the hair of the wig. Direct the strokes towards the bottom of the hair. Rinse softly and put it under running water again for a wash.
Give the tufts of hair a gentle squeeze so that no excess water remains in it. After that, apply some conditioner to the hair. Work it through the hair so that it even reaches all areas.
Wait for 1-2 minutes and then wash all the conditioner off the hair with running water. Use a towel to soak the excess water in the hair. Put the kids wig on a wig stand and give it some time to dry. After the wig hair has dried, style the hair as per your child's liking and preferences.
You can ask your kid to lend a hand with the cleaning of the wig. They will be glad to be a part of the process.
Human Hair Wig Maintenance Tips
What is the Cost of a Custom Kids Wig?
Among all the wig types, a custom hair wig is the most ideal option because it is designed after taking the measurements of the person. If you plan to buy a custom wig for your kid, you'll need to pay more than the price of a synthetic wig. Wigs made from human hair can cost thousands of dollars.
The cost of a human hair wig varies between $800 and $2000. You should always keep in mind that the cheapest is not always the best and you get what you pay for.
When you are looking for a custom kids wig, you should reach out to a reputed hair loss center that charges you fairly and offers excellent value for money. Human hair wigs are in high demand because of the experience they offer. These wigs look natural, are luxurious, and provide great comfort.
Though there is a wig to suit every budget, you should always get one that offers the quality and benefits you look for. Moreover, you should invest in a human hair wig which your child would love to wear.
Schedule Your Kid's Wig-Fitting Consultation
Custom hair wigs are perfect for young children and teens – and every age in between. If a partial or complete hair loss condition has affected your child and he or she is feeling sad, sorrowful and miserable, you should pay serious attention and help them cope with this tough phase of their life. Getting them a custom kids wig is the best way to restore their confidence and self-esteem. Your child is precious and he or she deserves nothing but the best.
Schedule your child's consultation with one of our experts at the Newport Hair Loss Center. Founded by Nazy Curtis, the NHLC is well-known for helping children of various age groups find the ideal hair wig. Our wig makers will craft a custom wig for your kid in any color or style of your choice.
NHLC operates in three key locations including Los Angeles, San Diego, and Newport Beach. Give us a call right away.
Related Posts
All You Need to Know About Human Hair Wigs
Human Hair Lace Wigs (Full & Front): Everything You Wanted to Know
Can You Make a Wig from Your Own Hair for a Friend or a Relative who is a Chemo Patient?
We can help you find the human hair wigs to suit your taste and style.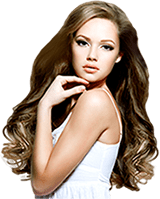 LA OFFICE
CENTURY CITY
1901 Avenue of the Stars, Second Floor
Los Angeles, CA 90067
ORANGE COUNTY OFFICE
NEWPORT BEACH
240 Newport Center Drive, Suite 111
Newport Beach, CA 92660
SAN DIEGO OFFICE
LA JOLLA
4660 La Jolla Village Dr. Suite100
San Diego, CA 92122
NEWPORT HAIR LOSS CENTER
Newport Hair Loss Center gives hair loss sufferers a way to restore their appearance and boost their confidence, whether they are suffering from trichotillomania, alopecia, or are currently going through chemotherapy.
Site Map