How to Deal with Post-COVID Hair Loss
Though hair loss is a common problem, it is also one of the most frustrating experiences both for men and women. You may lose hair due to a number of reasons. But have you noticed post-COVID hair loss?
Well, hair loss after recovery from COVID is real. The coronavirus pandemic has affected a lot of people around the world in various ways. One of the long-term effects of this disease is hair loss or hair thinning. A COVID-19 infection takes a long time to go away. As a result of the prolonged recovery period and the stress the disease leads to, men and women experience hair loss. Referred to as telogen effluvium, post-COVID hair loss is an issue faced by a large number of people on a worldwide level. Typically, the hair begins to fall one and half months after a person has recovered from the infection. Though other issues related with COVID-19 disappear after treatment, the hair loss problem remains long after.
Therefore, it is crucial to take proper steps to deal with the hair loss or thinning problem after recovery from COVID-19 infection.
Telogen Effluvium
This is a hair loss condition, which arises due to a high level of physical and emotional stress. From the time a person catches COVID till the infection is treated, the body goes through severe stress. That is why the kind of hair loss experienced post-COVID is known as Telogen Effluvium.
The effect of a COVID-19 infection varies from one person to another. Some people show acute symptoms while others don't experience any symptoms at all. However, the diseases can lead to an extremely high level of stress, both physically and emotionally. It is due to this severe stress that causes hair loss, a couple of months after the COVID infection has gone away. Telogen Effluvium is a scalp condition in which the affected person starts to lose hair in bunches. Everytime, a person washes or combs their hair, some amount of hair will fall.
Is Hair Loss a Symptom of COVID-19?
Common symptoms of a COVID-19 infection include fever, cough, fatigue and a loss of taste or smell among others.
But hair loss is not actually a symptom of the infection. This is because the affected man or woman experiences hair fall after 2-3 months of recovery from the diseases. Studies suggest that hair loss is a common problem among people who have recently recovered from a COVID-19 infection.
Since the COVID-19 pandemic first spread, the cases of Telogen Effluvium have shot up by a dramatic 400%.
Do COVID-19 Medications Cause Hair Loss?
Post-COVID hair loss does not happen due to the medications a person takes to get treated from the infection. The hair fall is caused due to a condition known as Telogen Effluvium, which results from stress.
Around 90% of all post-COVID hair fall is caused due to Telogen Effluvium as a result of the severe stress of illness.
Symptoms of Telogen Effluvium
Whether or not a person has Telogen Effluvium can be identified by the symptoms of this condition. It is crucial to watch out for the earliest symptoms, so that you can take proper measures to control it.
Symptoms of this hair loss condition include:
Increase in the amount of hair a person usually sheds
Visible hair thinning
Dry and lusterless hair, which will easily come off
More fallen hair in the pillow
Clogged shower drains
Normally, a man or woman loses around 100 hairs a day. If you have been affected by Telogen Effluvium, the hair loss will be severe. People may lose around 300 hairs per day as a result of this condition. You will easily notice the hair loss while washing or brushing your hair. The hair loss will usually increase month after month. You will also notice thinning of hair.
Telogen Effluvium is a Reversible Hair Loss
The good news is that this type of hair loss is reversible. If you have been affected by post-COVID hair loss as a result of Telogen Effluvium, you should expect to see the regrowth of hair after some time.
Many people who got CVOID and then recovered noticed hair thinning and hair falling out. Initially, you might not want to pay attention to the hair loss. But the worry begins when you start to notice visible hair loss. As the amount of hair fall increases, you will see a lot of fallen hair in the pillow. Clogged shower drains is another key sign that you have after-COVID Telogen Effluvium. And then, it is time to stop pretending and get ready to deal with the problem.
After you have developed stress-related hair loss or Telogen Effluvium, you should expect to see hair regrowth in 3-6 months.
How to Prevent Stress-Related Hair Loss?
Once you have spotted the signs of post-COVID hair loss, you should start taking the right steps to deal with the problem. There are some useful ways you can take to support the regrowth of hair.
Good Nutrition
Consume food items that are rich in protein, vitamins and minerals. In addition to having a good diet, you can also take some food supplements. Nutrients are essential for healthy hair. In particular, you should try to eat food items that contain lots of protein, iron, zinc, Vitamin C and Vitamin D.
Read More
Best Vitamins for Skin Hair and Nails
Hair Loss Prevention & Hair Growth
Manage Stress
Since post-COVID hair loss is caused due to an excessive amount of physical and mental stress, it is crucial to control the stress level in order to slow down hair loss and support hair regrowth. To reduce stress levels, you should exercise and practise mindfulness on a regular basis. Also, you should focus on getting 7-8 hours of sleep every night.
Take Care of Your Hair
Having Telogen Effluvium means you need to give extra care and attention to your hair. Make sure you do not treat your hair with excessive heat, as it will only worsen the problem. Do not use those hairstyles that will put pressure on the roots of the hair. Most of all, use only high quality hair products to nourish the hair and keep the hair healthy. AMANI is a high-reputed brand, which offers a wide range of top quality hair care products such as Collagen Shampoo, Keratin Balsam, Natural 2-Phasen Kur, BIOTINSYSTEM Shampoo, Maroccanoil, BIOTINSYSTEM Serum and DERMA Roller among others.
The regrowth of hair will take some time. So, you should have patience while continuing to properly care for your hair.
How to Cover Your Post-COVID Hair Loss?
The hair loss after recovery from COVID may happen in 2-3 waves. In the initial stage, you will not experience too much hair loss. But as months pass, your hair loss will become clearly visible. Bald spots and receding hairlines will make life difficult, as you will want to hide the problem.
But you don't have to feel down or withdraw from social circles. An ideal way to conceal your hair loss problem and regain your self-confidence is by using human hair wigs. Thankfully, advanced wig technology has enabled people to have wigs that look exactly like real hair. At the Newport Hair Loss Center, we design a wide range of 100% natural human hair wigs to help men, women and kids easily cope with their hair loss problems and lead a normal life as before. Our ready-to-wear collection of hair wigs are pre-cut and colored to suit different needs. You can choose a wig in your favorite style, color and length to suit your needs.
Each of our human hair wigs is designed with original South European hair, which offers an incredibly natural look. The wig hair feels, moves and flows just like real hair. It is so light that you will get accustomed to the wig very soon. Most of all, the wig is designed to offer a secure fit.
To schedule your free consultation and find the perfect human hair wig to conceal your post-COVID hair loss, reach out to one of our experts in the Los Angeles, Newport Beach or San Diego office.
We can help you find the human hair wigs to suit your taste and style.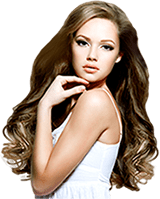 LA OFFICE
CENTURY CITY
1901 Avenue of the Stars, Second Floor
Los Angeles, CA 90067
ORANGE COUNTY OFFICE
NEWPORT BEACH
240 Newport Center Drive, Suite 111
Newport Beach, CA 92660
SAN DIEGO OFFICE
LA JOLLA
4660 La Jolla Village Dr. Suite100
San Diego, CA 92122
NEWPORT HAIR LOSS CENTER
Newport Hair Loss Center gives hair loss sufferers a way to restore their appearance and boost their confidence, whether they are suffering from trichotillomania, alopecia, or are currently going through chemotherapy.
Site Map