7 Qualities to Look for in a Human Hair Wigs and Toupees Hair Salon for Men
Are you losing your hair, or have you lost it altogether? If so, you are definitely not alone. According to The American Hair Loss Association, a full two-thirds of men will experience some form of hair loss by the age of 35. By the age of fifty, more than 85% of men will have significantly thinning hair. The good news is that you always have access to men's human hair wigs and toupee as a fool-proof and 100% effective solution for men's hair loss.
With billions spent on hair loss each year by both men and women, experts are racing to push various treatments and cures to market. Unfortunately, and although we have many tools to combat male hair loss, including pills, creams, and surgery, up to 95% of these so-called hair loss cures won't live up to their wild claims.
As of yet, there is no one-size-fits-all-cure for hair loss, except of course for one
Men's Hair Loss Solutions: Wigs & Toupee
The answer to male baldness isn't a cure per se, but the solution is the king among men who covet simplicity, comfort, and aesthetics while showcasing to the world a full head of hair.
Enter the hair loss salon,  where you are sure to find men's human hair wigs with colors, styles, and lengths to suit your needs, boost your confidence, and make you forget you lost your hair at all.
There is no single reason for men's hair loss. Men lose their hair for a myriad of reasons, including male Pattern Baldness (Androgenetic Alopecia) or MPB, which is a genetically linked cause of hair loss that affects a vast majority of men.
Other reasons for male hair loss include:
Stress and trauma
Vitamin and protein deficiencies
Certain medications
Thyroid disease or anemia
Cancer treatments like chemotherapy and radiation
STDs like secondary syphilis
No matter the reason for losing your locks, a men's hair loss salon treats all customers the same.
While the term men's hair loss salon may sound like an oxymoron, if you have experienced hair loss, you'll find these establishments to be a soothing breath of fresh air.
Instead of caring for your natural hair, these hair salons offer men's human hair wigs and toupees.
What If You've Never Worn a Men's Human Hair Wig, Toupee or Hair piece?
Does the prospect of wearing men's human hair wigs, toupees or hairpieces fill you with anxiety? While it is true that hair replacements like weaves, extensions, and wigs are more popular with women than men, it didn't always use to be that way.
At certain points in history, men were the wig-wearers in the family. In fact, during the French Revolution, women didn't wear wigs, but men did. In some countries today, some male politicians wear wigs out of tradition.
So, you see, men wearing human hair replacements to supplant their hair loss is not only natural, but the effect will look natural to boot.
Best Qualities to Look for in Men's Hair Loss Salons
They Offer Realistic Wigs for Cancer Patients
When your cancer treatment has robbed you of your hair, a realistic toupee, hairpiece, or wig can be the perfect hair replacement solution.
Men's cancer patient wigs are both natural-looking and comfortable. These full wigs fit over the entire head, covering the forehead and behind the ears for a realistic effect that won't give your baldness away. The hair pieces even reach down to the nape of the neck, making it look like you just got a closely shaved haircut.
They Offer the Very Best Quality Men's Human Hair Wigs
Human hair wigs have grown in popularity by about 6% each year since 2011, with both men and women spending over $192 million on human hair extensions and wigs each year. But how do you know you're getting the best human hair wigs your money can buy?
Check the packaging to determine where the hair comes from. Today, a majority of the human hair strands used to manufacture toupees, extensions, and wigs come from countries like India, China, and Russia. So, if you notice that your hair comes from one of these countries, don't automatically assume you're getting the "cheap stuff."
India, in particular, values its human hair and even calls the strands "black gold" due to the lucrativeness of the industry.
Some human hair comes from organizations like Locks of Love, which collects donations specifically to help those experiencing hair loss, like kids who have cancer, for instance.
You can find your own black gold by visiting a men's hair loss salon near you. Make sure the establishment offers real human hair, which is durable and can be cared for with a simple shampoo and rinse, just like you're accustomed to.
You Can Score Hair Transplant Wigs
Human hair wigs look ultra-realistic, and not just because each strand comes from a real human being.
Each human hair wig is handcrafted over a span of several weeks. This is to ensure the strands are woven and line up perfectly with the others. The result is hair that can be straightened, curled, and styled just like your natural hair.
If you don't want a human hair toupee or wig, you can still source the strands of your choice for hair transplant surgery. Your local men's hair loss salon can work with your surgeon to ensure you have access to the amount and style of hair you need.
The benefit of this approach, of course, is that you will be able to sport a realistic head of hair that you don't have to remove to clean. The only drawback is the surgery, which you should discuss in detail with your surgeon before you decide that course of action for effective hair replacement.
They Act as a Toupee Hair Salon
A men's hair loss salon worthy of your time and money will ensure you're happy with your selection. Not only that, but you can turn to them for questions and concerns, particularly when it comes to proper hair care.
Many men's toupees and wig hair salons will help you care for and style your selection to your ultimate satisfaction. Because each piece is manufactured from real human hair, they can be cared for and styled just as easily.
The experts working at these salons can give you pointers on proper care, such as combing through all knots gently before gently washing your toupee or hairpiece.
Human hair wigs require moisture, which you must provide since the hair is detached from the scalp. Use regular water and a gentle, sulfate-free shampoo. You can also use conditioner, as long as it's mild.
When styling the hair, the hair loss salon can usually style it for you. You can use a straightener or curler on the hair, just like your natural hair, so you can get it styled just how you prefer it.
Wigs vs. Hair Pieces vs. Top Pieces – What's the Difference?
You Can Find Lace Front Wigs for Men Made of Real Human Hair
Let's go back to the hand-making process of human hair wigs.
To ensure a wig maintains its consistency and appearance, each strand must be threaded so that the roots and tips are all pointed the same way.
Each of these strands must be threaded through a lace cap that is then worn on the head for full coverage. If it's a partial hair wig, the lace cap will attach to the front of your natural hair for more volume or to cover thinning hair.
The lace used to manufacture these types of wigs offers the most comfort and support, which is a significant requirement many men have for wearing a hair replacement in the first place.
Human Hair Lace Wigs (Full & Front): Everything You Wanted to Know
Customer Service Unmatched by Other Hair Loss Salons
Naturally, you will want to look for hair loss salons that care about your comfort and satisfaction. The best ones will offer both men's hair replacements and women's wigs, each made of real hair.
It's common for these hair loss salons to even offer synthetic toupees, hair pieces, and wigs. These selections are ideal when you want reliable hair coverage without the premium cost.
When you walk into a hair loss salon that puts customer service first, you'll know right away. You will be greeted with a smile and directed to the toupee or wig of your choice.
You will be able to learn caring and styling options to suit your preferences, as well as how to store the wig when you're not wearing it, which is often done by setting it on a mannequin head when not in use.
A Men's Hair Loss Salon That Puts Your Appearance & Confidence First
With toupees, hair pieces, and wigs becoming more popular with men everywhere, it's time to find a hair loss salon near you.
Now that you know what to look for in a hair loss salon, it's time to contact Newport Hair Loss Center with three locations in San Diego, Los Angeles, and Orange County. Contact us for a private consultation so we can discuss the hair loss solutions that may be right for you.
Related Posts
We can help you find the human hair wigs to suit your taste and style.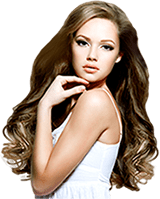 LA OFFICE
CENTURY CITY
1901 Avenue of the Stars, Second Floor
Los Angeles, CA 90067
ORANGE COUNTY OFFICE
NEWPORT BEACH
240 Newport Center Drive, Suite 111
Newport Beach, CA 92660
SAN DIEGO OFFICE
LA JOLLA
4660 La Jolla Village Dr. Suite100
San Diego, CA 92122
NEWPORT HAIR LOSS CENTER
Newport Hair Loss Center gives hair loss sufferers a way to restore their appearance and boost their confidence, whether they are suffering from trichotillomania, alopecia, or are currently going through chemotherapy.
Site Map