What is Platelet Rich Plasma (PRP) and Why is Everyone Talking About it?!
Platelet rich plasma therapy (PRP) is a new treatment that has been making a splash in the world of hair loss. While there are many hair loss treatments and solutions in the market PRP has proved to be medically beneficial for stimulating hair growth and enhancing soft tissue regeneration.
In the world of the rich and famous, Platelet rich plasma therapy has been used by many top athletes and celebrities to help recover from serious injuries and surgeries.
Facts about Platelet Rich Plasma Therapy
Medical Practitioners use PRP to help ease inflammation and restore tissue growth
PRP uses your own blood for the treatment
The cost of PRP injections can range from $500 to $2,500
Side effects can include mild nausea, passing out, and dizziness.
How Does PRP Therapy actually work?
Blood functions as the highway for cells and nutrients that repair the body. Platelets are blood cells that play a critical role in maintaining the body and also contain essential proteins for tissue regeneration. Platelets also help blood cot when there is internal or external hemorrhaging.
The theory behind platelet rich plasma is introducing a high concentrate of your own blood platelets (5x to 10x greater than normal blood) to the damaged area to restore hair and tissue growth. Researchers theorize that by injecting areas of inflammation or tissue damage with high concentrations of platelets, it can aid in the healing process.
How is Platelet Rich Plasma Performed?
Your blood and put into a centrifuge which spins at a high velocity where the blood platelets are separated from other blood components (plasma, red blood cells, etc.). The concentration of densely rich blood platelets is then injected into the affected area.
Does PRP Treatment Work?
Yes, Platelet rich plasma has proven to help aid in hair growth and recovery from serious injuries! If you are considering using PRP treatment for hair loss, make sure to discuss this with your doctor and hair loss specialist.
Other Useful Studies
According to https://www.medicalnewstoday.com
"Research studies about PRP include:
One published in 2015 in the journal Stem Cells Translational Medicine, which found that men receiving PRP treatment grew more hair and with significantly more density than men who did not. However, the treatment was on 20 individuals only, so it was a small-scale study.
Another published in 2013 in the American Journal of Sports Medicine found that PRP injections helped to reduce knee osteoarthritis pain compared to saline injections. Again, the study had a small sample of 78 participants.
A paper published in 2014, again in the American Journal of Sports Medicine, found that 3 rounds of PRP injections reduced symptoms in those with the knee injury chronic patellar tendinopathy. The researchers used 28 athletes in the study.
Doctors are also trying to use PRP to heal broken bones, but no research has yet proven its effectiveness in this area."
Read more about Hair Loss, Reasons and Solutions.
We can help you find the human hair wigs to suit your taste and style.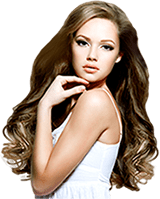 LA OFFICE
Beverly Hills
8383 Wilshire Blvd, Suite 800
Los Angeles, CA 90211
ORANGE COUNTY OFFICE
NEWPORT BEACH
240 Newport Center Drive, Suite 111
Newport Beach, CA 92660
SAN DIEGO OFFICE
LA JOLLA
4660 La Jolla Village Dr. Suite100
San Diego, CA 92122
NEWPORT HAIR LOSS CENTER
Newport Hair Loss Center gives hair loss sufferers a way to restore their appearance and boost their confidence, whether they are suffering from trichotillomania, alopecia, or are currently going through chemotherapy.
Site Map