Wig Terminology: What Different Wig Terms Mean
The world of wigs is a complex one, especially for people who have never bought a wig before. If you plan to find the most ideal hair wig for your specific needs, you should have some prior knowledge about the different types of wigs and how they are designed or manufactured. But, first of all, you need to stay up-to-date with the wig terminology. If you are not aware of what various wig terms mean, you will find it difficult to make the right buying decision.
Here is a list of the most commonly used wig terms that you should understand to make your wig buying research easier.
Wig:
A wig is a general term that is used to refer to a covering for the head, made of either artificial or real human hair.
Synthetic Hair Wigs:
A synthetic wig is made from man-made fibers. This type of wig comes pre-styled and ready-to-wear. The plastic or acrylic fiber used in the construction looks like hair. These types of hair wigs can last anywhere between 4-6 months, when worn on an everyday basis.
Human Hair Wigs:
These wigs are designed from real human hair, collected from donors from different parts of the world. Due to the use of original human hair, the wigs resemble exactly like your own hair. In fact, this type of wig can be styled and washed in the same way as human hair. Human hair wigs are ideal for people who want the most natural look to cover hair loss.
Human hair wigs are a best match for men, women and kids who need long-term hair restoration solutions.
Synthetic Wigs vs. Human Hair Wigs
Machine-Made Wigs:
Hairs wigs that are made by machine from wefts of hair are known as machine-made wigs. Most of these wigs are pre-styled and have limitations in terms of scope they offer.
Hand-Tied Wigs:
These wigs are crafted with hands. Designers quite deftly knot each strand of hair or fiber into the mesh cap. One key benefit of hand-knotting is that each hair has full pivoting freedom. For people with sensitive scalp, hand-tied wigs offer utmost softness and comfort.
Read More About Hand Tied Wigs vs Machine Made Wigs
Custom Wig:
A custom wig is designed to perfectly fit a head size. To craft such a hair wig, a professional first discusses your specific needs and then takes the measurement of your head. The style and design of this wig is created to suit the size of head and face as well as the skin tone.
Cranial Prosthesis:
It is the medical term used to refer to custom human hair wigs. Also called a hair prosthesis, this wig is specially crafted for patients who have lost their hair due to a scalp condition such as alopecia and trichotillomania or due to medication used in chemotherapy treatments. This is important to know that many insurance companies offer coverage for the full cost of the cranial prosthesis.
How Medical Wig (Cranial Prosthesis) Benefits Cancer & Alopecia Patients
Full Lace Wigs:
In a full lace wig, the lace material sits all over the scalp. Human hair is knotted into the base with hands. When using this type of wig, the wearer can part the hair just anywhere. Therefore, these wigs provide limitless possibilities of styling and creating multiple looks. Natural look, durability and comfort are the main features of this type of human hair wigs.
The Definitive Guide to Full Lace Human Hair Wigs
Lace Front:
In a lace front hair wig, the lace material is inserted only to cover the front portion of the scalp. The lace material is so thin that it is almost invisible to the eye, thereby creating a highly realistic look.
Wiglet:
This is a smaller version of a wig. A wiglet is worn to enhance the hairstyle or add length and volume to a specific area of the scalp.
Pre-Styled Wig:
A pre-styled wig is one which has already been cut and styled by the wig designer or the manufacturer.
Ready-to-Wear Wig:
This is a type of hair wig which you can wear right after taking it out of the packaging. Whether it is the wig cap or the adjustable straps, every element of the wig is complete. All you need to do is simply trim a small amount of the lace cut and you are done.
Hair Weft:
It is a collection of hair strands which remain sewn together onto a very fine strip of cloth. Hair wefts can be either hand-sewn or machine-sewn, ready to be applied to the wearer's hair. Hair stylists create wefted extensions, single-wefted extensions and double-wefted extensions for different needs.
Wig Cap:
This is the foundation of the wig. It is the cap which gives shape to the wig and the base for the style and the hair to attach. The role of the wig is to eliminate the risk of the wig slipping off and offer comfort.
Everything You Wanted to Know about Wig Caps
Wig Liner:
Another name for a wig cap or the base material of a wig.
Monofilament:
This is a special type of mesh fabric, which is used to construct the cap or the base material of a wig. It is thin and resembles nylon, but it has a much higher quality of fabric. One key feature of the monofilament fabric is that it is so thin and fine that it gives your scalp visibility through the fabric. That is the reason why hair wigs with monofilament look so natural.
European Human Hair:
All human hair wigs use real human hair collected from donors of various geographical locations. European human hair in a wig means that the hair has been gathered from donors of European origin. Strands in this type of human hair are very fine. Hair wigs crafted from European human hair are very popular among men, women and kids with hair loss. If you plan for a highly realistic look, you should certainly opt for wigs made from this hair.
Remy Human Hair:
The term Remy is used to refer to unprocessed, real human hair which has its cuticles preserved. Wigs and hair extensions made from this hair are known for their soft and shiny features. Remy hair is collected from paid donors. This is 100% real human hair, which can be dyed or treated. Wigs made from Remi human hair cost less than European hair wigs though.
Virgin Hair:
In simple words, virgin hair means strands that have not been treated, dyed or chemically processed in any manner. As a result, this hair is very strong and often used in high quality hair wigs. One main feature of this hair is that it lasts much longer than dyed or treated human hair.
Virgin Hair vs Remy Hair: Which is Better for?
Unprocessed Hair:
This means the hair is not treated with any kind of chemicals. Each strand of unprocessed hair travels in one direction. Compared to processed hair, this hair is a little more expensive.
Hairpiece:
A hairpiece is similar to a wig except that it covers only a certain portion of the scalp. Think of it as an additional attachment to a woman's hair. A hairpiece is worn to make existing hair look bulky. Just like wigs, hairpieces are also available in a broad range of varieties and styles.
Hair Toupee:
A hair toupee is a small-size wig. A wig covers the entire area of the scalp whereas a toupee sits on only a small section of the scalp. These small hairpieces are ideal for covering specific hair loss areas.
Hair Toppers vs. Hair Wigs: Which do you need?
Hair Extensions:
This is a synthetic or human hair attachment. The main reason people wear hair extensions is to increase the length of the existing hair. However, it also adds more volume. Using hair extensions, women can simply transform the style, look and color of their hair.
Tape-in Extensions:
These hair extensions are the most popular and the safest of all hair extensions. The tape-in method offers wearers a manageable hair replacement solution. Provided you get it properly installed by a professional, these extensions will not do any harm to your existing hair.
Clip-in Extensions:
These hair extensions enable the wearer to add length as well as volume to their hair. Clip-in gets its name from the pressure sensitive clips that are used to apply the extension. The extension can be installed within minutes without causing any damage to your own hair.
Hair Bonding:
This is a method used to install hair extensions. During the process, a hair piece is bonded to your natural hair with an adhesive. The adhesive is a rubber-based glue, easily available in the market.
Cuticle:
The hair follicle is composed of three layers: cuticle, cortex and medulla. The cuticle is the outer cellular layer.
Fringe:
This is what we commonly refer to as bangs. In more specific terms, fringe is the part of hair which hangs on the forehead.
Nape:
The portion of the hair wig, which sits on the back of the wearer's neck is termed as nape. The nape of a wig can be extended to provide greater coverage of the nape hairline. Hairstylists take front to nape measurement of a person to custom-design a hair wig to suit specific needs.
Swatch:
In the wig terminology, a swatch refers to a sample image of the wig color. This can be either a full photo or a closeup.
Hairline:
The front-most part of a wig is called a hairline. When it comes to designing hair wigs, the hairline matters a great deal. A seamless hairline means the wig offers a highly realistic look.
Density:
The density of a wig is displayed in percentage as a key feature included in the product description. It tells the buyer how thick or thin the hair used in the wig is. A density above 150% is considered high.
Talk to a Wig Design Specialist
Buying your first hair wig can be complicated, if you are not aware of the various words and phrases used in the wig market. Hopefully, the list will help you understand most of the wig industry jargon. If you still have more questions you would like answered, reach out to one of our specialists at the Newport Hair Loss Center, which has a solid reputation for designing high quality human hair wigs, extensions, lace wigs, hair pieces and toupees among others.
You can give us a phone call or write us an email using the contact form on our website. Our offices are located in three key locations including Los Angeles, Orange County and San Diego. The initial consultation is free.
We can help you find the human hair wigs to suit your taste and style.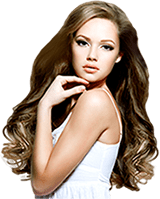 LA OFFICE
Beverly Hills
8383 Wilshire Blvd, Suite 800
Los Angeles, CA 90211
ORANGE COUNTY OFFICE
NEWPORT BEACH
240 Newport Center Drive, Suite 111
Newport Beach, CA 92660
SAN DIEGO OFFICE
LA JOLLA
4660 La Jolla Village Dr. Suite100
San Diego, CA 92122
NEWPORT HAIR LOSS CENTER
Newport Hair Loss Center gives hair loss sufferers a way to restore their appearance and boost their confidence, whether they are suffering from trichotillomania, alopecia, or are currently going through chemotherapy.
Site Map