Prevent Men Hair Loss
Men hair loss affects more than 40% of men by age 35.
Here are a few tips to keep your hair healthy and looking good!
Regularly wash your hair with a mild shampoo
Washing your hair every day is a normal part of good hygiene. Make sure you are you using a mild shampoo. A clean head of hair lowers your risk of excess dandruff and gives the impression of more volume.
Physical Activity
Staying active and strong is nature's natural combatant when it comes to stress reduction. You should be exercising at least 30 minutes a day to help maintain normal blood pressure, weight, and overall healthy mindset. This will help prevent hair loss and a healthy lifestyle.
A High Protein Diet
Eating leans meats, seafood, and soy helps nurture healthy hair and prevent hair loss.
Stay Hydrated
The hair shaft is made of one-quarter water so make sure to keep hydrated. Not only will staying hydrated help keep your hair healthy it will help to flush the body of toxins as well.
Drinking, smoking, and medications:
Like the Greeks said, "Pan metron ariston": Everything in moderation." Make sure you are not going overboard when it comes to having fun. Having a good time is a great way to de-stress and stay social; however, make sure you are not letting it interfere with your health, career, or personal growth!
Annual checkup and Biometric screen
It's crucial to get an annual checkup and biometric every year. Knowing what vitamins deficiencies you have and a snapshot of your overall health is imperative especially in your later years
Related Posts
We can help you find the human hair wigs to suit your taste and style.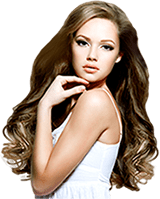 LA OFFICE
Beverly Hills
8383 Wilshire Blvd, Suite 800
Los Angeles, CA 90211
ORANGE COUNTY OFFICE
NEWPORT BEACH
240 Newport Center Drive, Suite 111
Newport Beach, CA 92660
SAN DIEGO OFFICE
LA JOLLA
4660 La Jolla Village Dr. Suite100
San Diego, CA 92122
NEWPORT HAIR LOSS CENTER
Newport Hair Loss Center gives hair loss sufferers a way to restore their appearance and boost their confidence, whether they are suffering from trichotillomania, alopecia, or are currently going through chemotherapy.
Site Map